Featured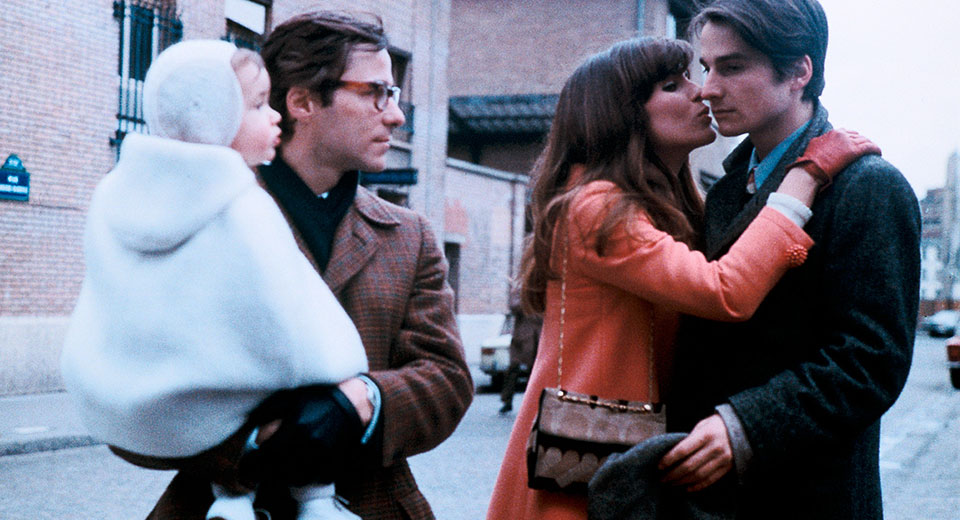 March 19th 2017
This evening at Metrograph, Stuart Murdoch and Stevie Jackson of Belle and Sebastian introduce François Truffaut's Stolen Kisses, the third film featuring Jean-Pierre Léaud as Antoine Doinel as he navigates the transition from delinquent youth to lovesick (semi-)adult.
We are reintroduced to Antoine as he sits in army jail, reading Honoré de Balzac's The Lily of the Valley. Antoine is being dishonorably discharged for being "temperamentally unfit for service." "You're always AWOL. You're like a dog who goes anywhere but where it's called," his superior officer complains, and once Antoine is back in the civilian world, he pursues Christine (the effervescent Claude Jade), his old love, but predictably goes AWOL again once they are reunited. Antoine is torn every which way, trying to figure out what job he should have (Hotel clerk? Private detective? TV repairman?), what woman he should love (complicated by Delphine Seyrig as the wife of Antoine's boss), and where he fits in.
Antoine Doinel is like a frustrating but lovable childhood friend: he makes so many bad choices so charmingly that there's nothing to do but give in and watch the show. Stolen Kisses is Antoine's passage from nominal to "actual" adult—discovering his passions and reuniting with his love. Though Truffaut's films have at times been regarded as suspect by serious auteurists—he made relatively apolitical films during a period of revolutionary unrest in France— Stolen Kisses  is a prime example of why that's such a shame. Warm, funny, melancholy, the film is a true joy to watch. The chemistry between Leaud and Jade is unmistakable; the laughs and smiles of Antoine and Christine are so real they truly warm my heart.
The film's most famous scene is Antoine in front of a mirror, repeating the name of his lover, Christine's name, then his name over and over again. It's sweet and endearing, but also wistful; as if we can understand our feelings and lives through words. Leaud and Truffaut attempted to understand theirs through film, and the resulting product is for the ages.