Featured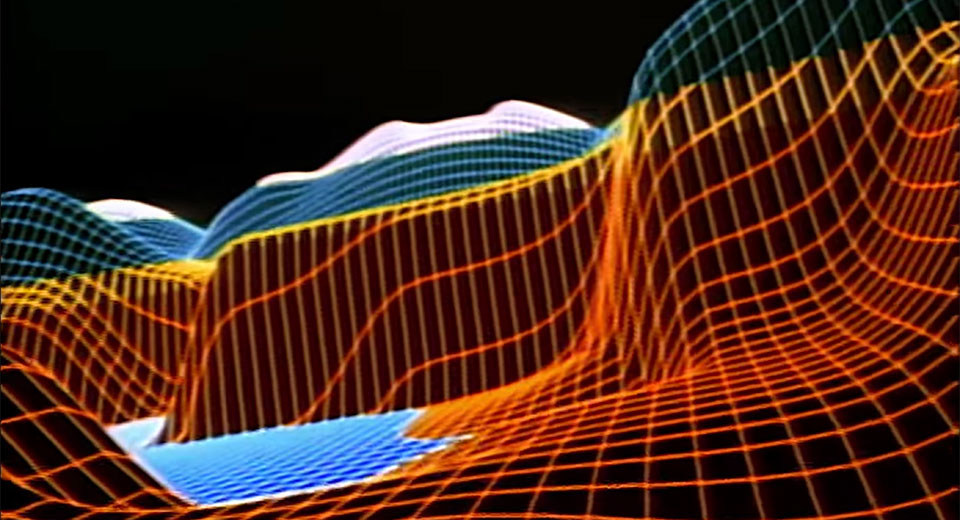 October 12th 2019
Today we feature an interview with Gregory Zinman, who with Leo Goldsmith served as media art and experimental film consultants to James Gray on the new science fiction film Ad Astra.
While in pre-production, Gray sought to develop a fresh visual grammar for depicting life among the stars. His search led him to the Museum of the Moving Image, where the exhibit "To the Moon and Beyond: Graphic Films and the Inception of 2001: A Space Odyssey" shed light on Kubrick's own designs, correspondence, and methodology of creating his film's now standard-bearing depiction of space. Goldsmith and Zinman curated a black-box loop of computer films from the 1960s to accompany the exhibition, a sort of coda to their 2013 series "Computer Age: Early Computer Movies, 1952–1987." Gray reached out, and soon the duo began to send the filmmaker packages of visual material and notes for inspiration.
Today Goldsmith and Zinman return to MoMI to present "To the Stars: Experimental Inspirations for Ad Astra," a concise yet spectacular selection of work sent to help Gray and his team conceptualize the film. To preview the program, Zinman spoke to Screen Slate's Jon Dieringer about his and Goldsmith's history of programming collaborations, the origins of computer animation, the ethics of introducing often marginalized work into a commercial sphere, the curatorial choices behind the program at MoMI, and Brad Pitt's newfound interest in pottery.