Featured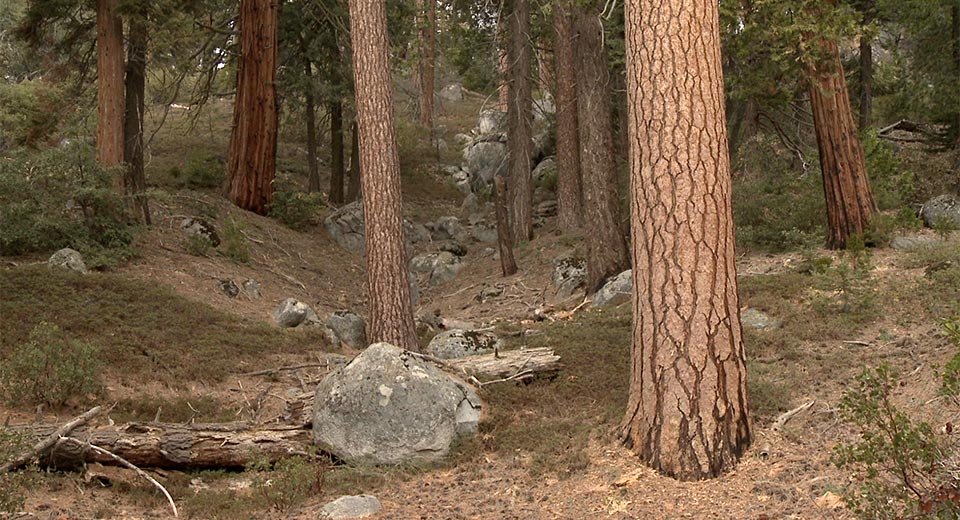 July 25th 2016
Tonight Kilroy Metal Ceiling will present the New York premiere of a new feature by James Benning, Spring Equinox . With a title like that coming from a master of observational cinema, you should rightly expect this to be a study of the play of light on landscape, shot on the spring day distinct in its balance of daylight and darkness. (Benning has plans to make another film on the autumnal equinox in September, too).
Spring Equinox invites the audience to enjoy a slow, studied perception of place — to dedicate time to only looking and listening at landscape. Shot on the western slopes of the Sierra Nevada range in central California over a day, Benning rejects postcard-worthy framings of his ascent, demanding a deeper reading by bucking majestic landscape shots. The shots are static and calm, but in their stillness allow for simple grandeur as birds glide in unison, livestock bellow off-screen (a wink to Frampton's Summer Solstice?), and fog makes a triumph crawl in.
Benning has been making observational films marked by his distinct formalism for decades, and his recent work stands in welcome difference to the variant hybrids of observational film and experimental documentary so in vogue now — films that can too easily carry a veiled class privilege coded in their looking. The experience of seeing this film at Kilroy is one you can't get at a black box cinema. With the noises of the city and the occasional peeking neighbor from an adjoining building, you'll be decidedly aware of your own geographic location as you watch Benning's film of his.