Featured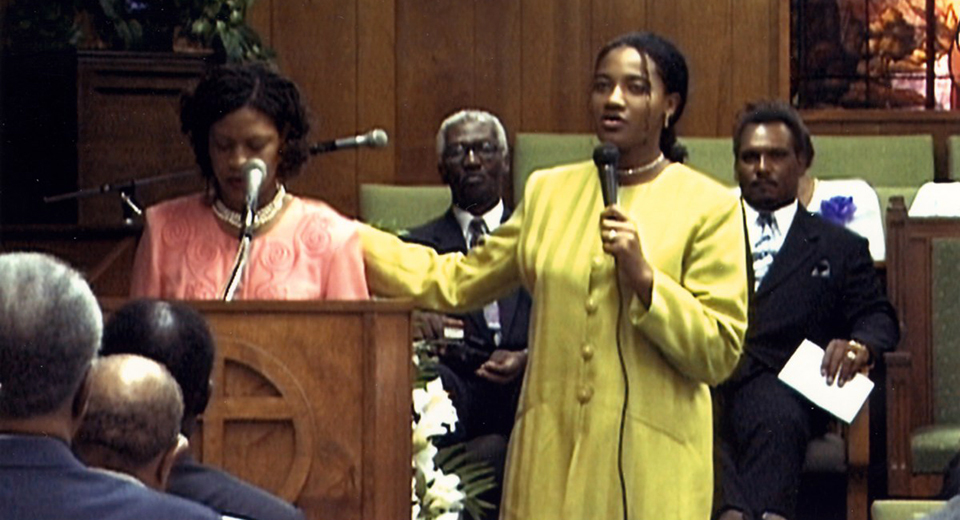 September 16th 2018
William Faulkner: "Clocks slay time... time is dead as long as it is being clicked off by little wheels; only when the clock stops does time come to life." Chantal Akerman's project is an all-together denial of clock-time in favor of radical immanence, lived duration, and productive memory. South, shot entirely in economically-depressed Jasper, Texas, includes her characteristic passive shots across single-lane roads, untilled fields, and nondescript residential subdivisions. Routine activities of the town's residents provide the phantom of a narrative.
20 minutes into the film we learn that a brutal act of racist violence has recently occured in Jasper. James Byrd Jr., a 49-year old black man, was chained by his ankles to a pick up truck operated by three white men and dragged, fully conscious, along an asphalt road for 3 miles before having his head severed by a culvert pipe. Byrd's body was then deposited on the steps of prominent African-American church and cemetery.
As more information about the murder is revealed through candid interviews with sheriffs and churchgoers, Akerman's long tracking shots from moving vehicles acquire sinister effects. Are these the same roads upon which Byrd was dragged? One of her more sombre films, South elicits the anguish of searching for sense amidst the senselessness of a wretched world.