Featured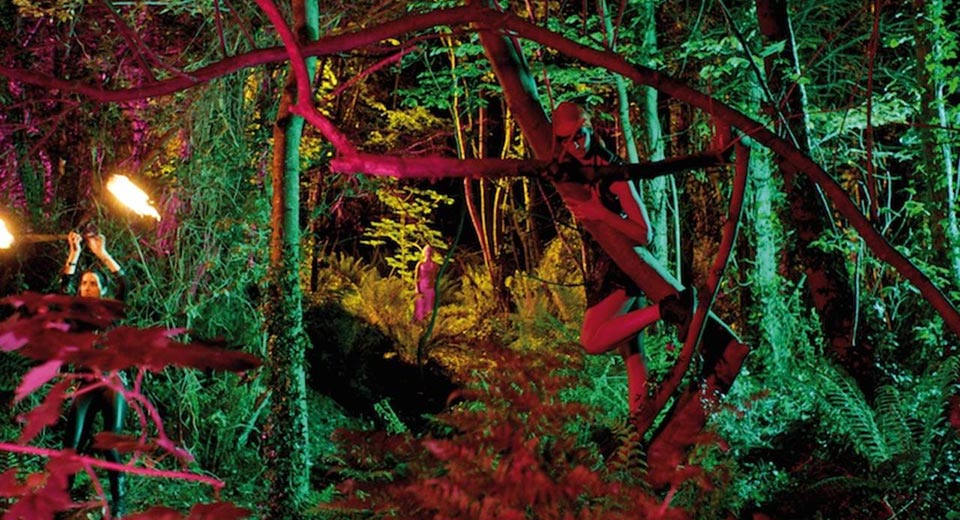 May 13th 2018
As Anthology Film Archives continues its monthlong spotlight on the work of Sara Driver and her downtown contemporaries, tonight's programs showcase the Irish-born downtown filmmaker Vivienne Dick. The earlier screening, at 7:00 pm, highlights Dick's contemporary videos, which are another kind of cultural anthropology that contain her digital musings on humanity, truth, and imagination.
Dick's recent films marry computer-generated imagery with fictionalized and verite footage, a radical departure from her early DIY 8mm shorts starring a who's who of downtown cool. Augenblick, her 2017 short that anchors the program, begins with a computer-animated rock that morphs into footage of a melting glacier and waterfall, connecting the digital and natural worlds. The film then transitions to the words of Jean-Jacques Rousseau spoken in a garden, and then onto a scene of an intergenerational, interracial group of women discussing literature, philosophy, and cannibalism. Like the work of her contemporary Yvonne Rainer, Dick's short confronts female aging and the demands society imposes upon aging women head-on, though through an experimental lens.
The other films in this program, The Irreducible Difference of the Other and Red Moon Rising, also deal with human nature in a changing world, and our fading connection with the natural world. Though Vivienne Dick's early feminist shorts are her most well-known, this program highlights that Dick is still creating beautiful, thought-provoking experimental work.