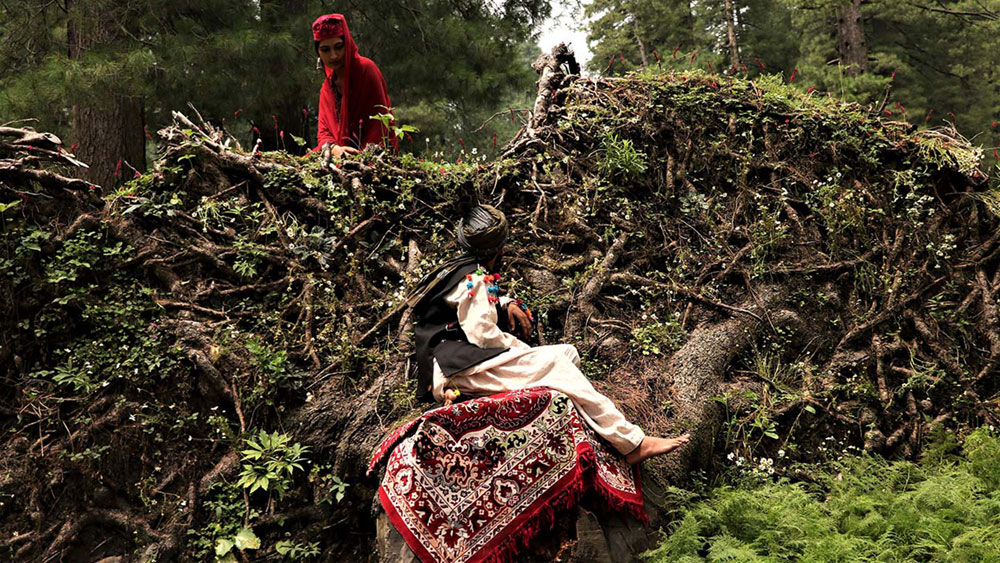 January 12th 2022
Lal Ded, a fourteenth-century mystic poetess from Kashmir—the northernmost region of the Indian subcontinent—is arguably the region's best-known spiritual and literary figure. Venerated by both Hindus and Muslims, she is Lalleshwari to the former and Lalla Arifa to the latter. A testament to the syncretic tradition of the verdant Kashmir valley, she successfully eluded the proprietorial claims of religious monopolists for nearly seven centuries. However, since the 1980s, Kashmir's composite culture has been fraying thin under the pressure of separatists and cross-border conflict between India and Pakistan. With multiple stakeholders claiming ownership of its territory, the disputed landscape, acknowledged as a paradise on earth, has become the most militarized region in the world.
In Indian arthouse filmmaker Pushpendra Singh's fourth feature, The Shepherdess and the Seven Songs (Laila aur satt geet) (2020), the protagonist Laila (Navjot Randhawa) finds herself in a predicament mirroring that of modern-day Kashmir. Based on a Rajasthani folktale by Vijaydan Detha and further influenced by the life and philosophy of Lal Ded, the film opens with a title card reading one of the latter's poems, which encapsulates the essence of the plot. Giving away the "what" so early on leaves Singh to construct his film around the "why" and "how."
The story is loosely divided into seven parts with an accompanying local folk song for each section. Each of these musical interludes, composed by Naren Chandavarkar and Benedict Taylor, marks a transitional phase in Laila's life as she navigates her dynamic inner and outer worlds. The aural tonality and the ethnographic portrayal of the customs and rituals of Laila's nomadic Bakarwal tribe are reminiscent of the Eurasian Indigenous culture seen in Sergei Parajanov's films. Singh's lyrical visual language alternates between low light and saturated color to resonate with Laila's capricious moods: now playful, now pensive.
Replete with symbolism, the film's strength lies in its allegorical narrative that personifies Kashmir's vulnerability, pain, and resilience in the form of Laila. Her heavenly beauty is lusted after by Kashmiri men who wish to conquer her physical form without paying heed to her soul. Eventually, it is the wisdom of Lal Ded that pulls Laila into the womb of the mighty Himalayas. The stirring climactic sequence and its haunting score make for a well-deserved crescendo. With the liberation of Laila, Pushpendra Singh hopes for a conflict-free Kashmir one day.
The Shepherdess and the Seven Songs screens January 12–18 at the Museum of Modern Art.