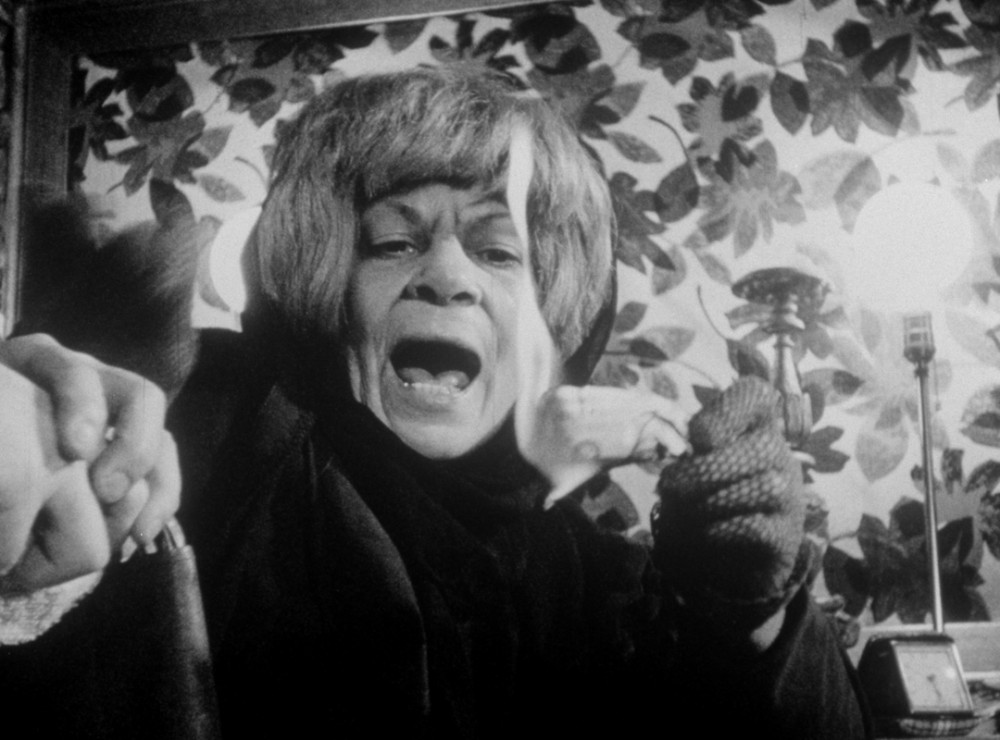 December 23rd 2022
A pitch-dark, shot-on-16mm, murder-tinged comedy from noted Staten Island denizen and cinematic provocateur Andy Milligan is likely not what most people are factoring into their annual holiday film viewing, but it's high time for that to change. Milligan's 1968 trash opus Seeds (also released under the even more apt and sensational title Seeds of Sin) is more concerned with deviant behavior—as prominently displayed in its brash exploitation tagline "Sowed In Incest, Harvested In Hate"—than anything resembling yuletide cheer, made all the more obvious in Milligan's decision to shoot in black and white, forgoing the reds and greens of the season. Yet, despite its incessant (and incestuous) provocations, Milligan's film is perfect counterprogramming for the Christmas season, reveling in the anxiety, confusion, and disgust that comes with going home for the holidays.
Though more concerned with the perversions and histrionic outbursts of its ensemble of characters, Seeds does have an attempt at plot, bringing a family together at Christmastime to be relentlessly berated by their alcoholic matriarch (played with gusto by Maggie Rogers), to have their torrid pasts dissected, and are then to be unceremoniously killed off by an unknown assailant. Mixing equal parts family melodrama, sexploitation, and proto-slasher conventions, Seeds doesn't easily fit into any taxonomy. Rather, it exists on its own terms, seemingly defiant of anything happening in the film industry at the time (yes, even in the no-budget world of fringe genre cinema in late-'60s NYC), which is as much to its advantage as its detriment.
Andy Milligan was rather obviously not making films for the widest possible audiences, even if he regularly worked in the popular realm of gory horror with films like Bloodthirsty Butchers and Torture Dungeon (both 1970) at the very least luring in spectators hoping for gratuitous, cheap thrills. But Milligan is clearly most comfortable in his intimate, excessive gutter exploitation films like Vapors (1965), Fleshpot on 42nd Street (1973), and especially Seeds. When noted exploitation distributor William Mishkin got his hands on the film for theatrical release, he added more sex to it and released it as Seeds of Sin, a drastically inferior film that trades Milligan's dark humor and bursts of aberrant sexuality for something more akin to a traditional sexploitation film. Seeds was never going to be an easy sell in 1968, and to Milligan's credit, it still isn't in 2022. A family of "sex starved" sadists who meet their fates by stabbing, electrocution, and other means in between bouts of verbal abuse and incestuous lovemaking may not shout "Merry Christmas" to most, but for those who have in recent years embraced films like Eyes Wide Shut (1999) and Tangerine (2015) as reliable seasonal programmers, it's time for Andy Milligan's tortured holiday barrage of hate to be a part of the conversation.
Seeds screens tonight, December 23, at the Museum of the Moving Image as part of the series "Disreputable Cinema."