Featured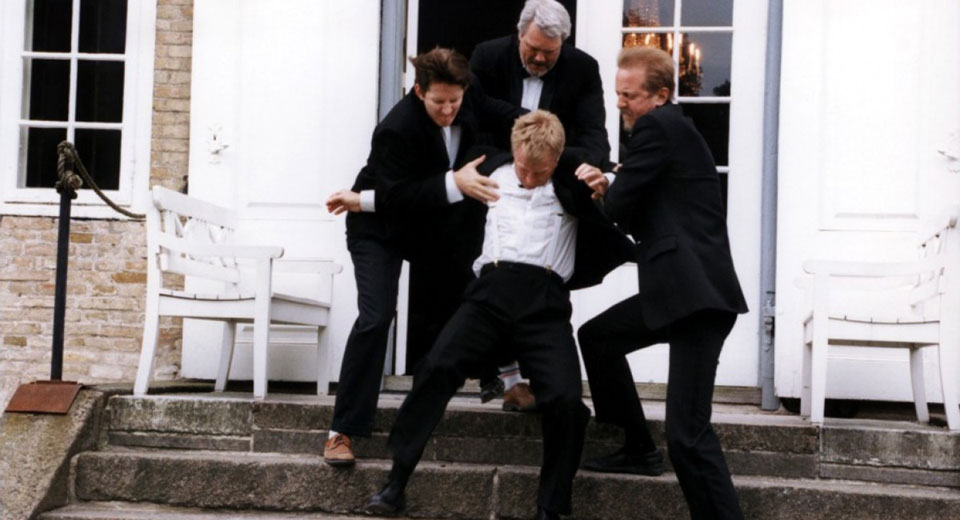 August 3rd 2017
This evening we launch Screen Slate Presents: This is Mini DV (On 35mm) at Anthology Film Archives. The series surveys a watershed moment in the transition from film to digital imaging as the predominant medium of motion picture production and exhibition—one in which filmmakers, festivals, and audiences first began to embrace movies shot with standard-definition video equipment largely accessible to consumers. Regarded in hindsight not 20 years later, when film is often cited in terms of whether it might experience a "revival," the time at which people legitimately questioned whether video could or would replace film seems almost amusingly quaint. And yet, although they seem to point towards "the death of film," these features might ironically be regarded as celluloid's last big blow-out. Owing to the near-absence of digital projection in cinemas, these movies were by necessity distributed or mastered on 35mm. In this sense, they might be regarded not as purely "digital" features so much as hybrid works—ones that we're happy to screen in their original exhibition format.
We chose to open tonight with The Celebration and Jackass: The Movie to showcase the historical, aesthetic, and popular range of features shot on DV. The former is essentially the first major DV feature, one that justly received widespread acclaim following its premiere at Cannes in 1998; and the later is probably the most popular (and profitable)—a blockbuster that audiences lined up to see at shopping malls across America. Although ostensibly of different cultural pedigrees, they share an iconoclastic tendency toward extremes raised by the improvisational possibilities—and inherent blurring of fiction and documentary—afforded to shooting with nimble, relatively low-cost cameras and stock.
The Celebration, screening at 7:00 pm, is a pitch-black comedy about an aristocratic Danish family rocked by snowballing allegations of sexual transgressions at the patriarch's 60th birthday festivities. A masterpiece of dramatic construction and performance, it's a cruel and incisive—and uncomfortably funny—study of power and abuse. The film is further distinguished by the assured photography of Anthony Dod Mantle, who works wonders with a consumer Mini DV handycam and only available light; in retrospect, it's easy to understand why he's since become one of the most celebrated cinematographers of the 21st century.
Jackass represents a major epochal body of work, and Jeff Tremaine's big-time motion picture, showing at 9:15 pm, is as perfect an encapsulation—or introduction—to the skate/stunt collective as one could ask for. The Jackass crew created a revealing, nuanced portrait of America by simply pointing consumer-grade cameras at themselves (and sometimes unsuspecting loved ones), and their transgressive representation of the body often earnestly recalls maverick video performance artists like Chris Burden and Vito Acconci. The whole thing remains genuinely shocking, disturbing, and hilarious.
Jackass is hugely popular with Screen Slate's contributors—so much that we put together a limited edition Jackass Reader situating the collective in a variety of cultural contexts, including reflections of class, masculinity, early cinema, skateboard culture and performance art. It'll be on sale at Anthology for $8 throughout the run of the series or is available online. And to celebrate opening night, we're hosting a reception from 8:30 to 9:15 open to Screen Slate members and anyone who purchases the book. In honor of the Jackass theme, we'll be serving free Coronas. Details are here.
I'd like to thank Jed Rapfogel, John Mhiripiri, Ava Tews, John Klacsmann, Kolbe Resnick, Wendy Dorsett, Hannah Greenberg, and the rest of the staff at Anthology for doing this series and supporting our work; the whole Screen Slate crew (the Jackass of independent, repertory, microcinema, and gallery screening listings?); and lastly our members, without whose support we would not exist. If you appreciate or even rely our work, please join—beginning at just $3/mo (that's like buying us a cup of coffee), you get access to our weekly digest email and one free admission to any screening of your choice in the series. Hope to see you there!