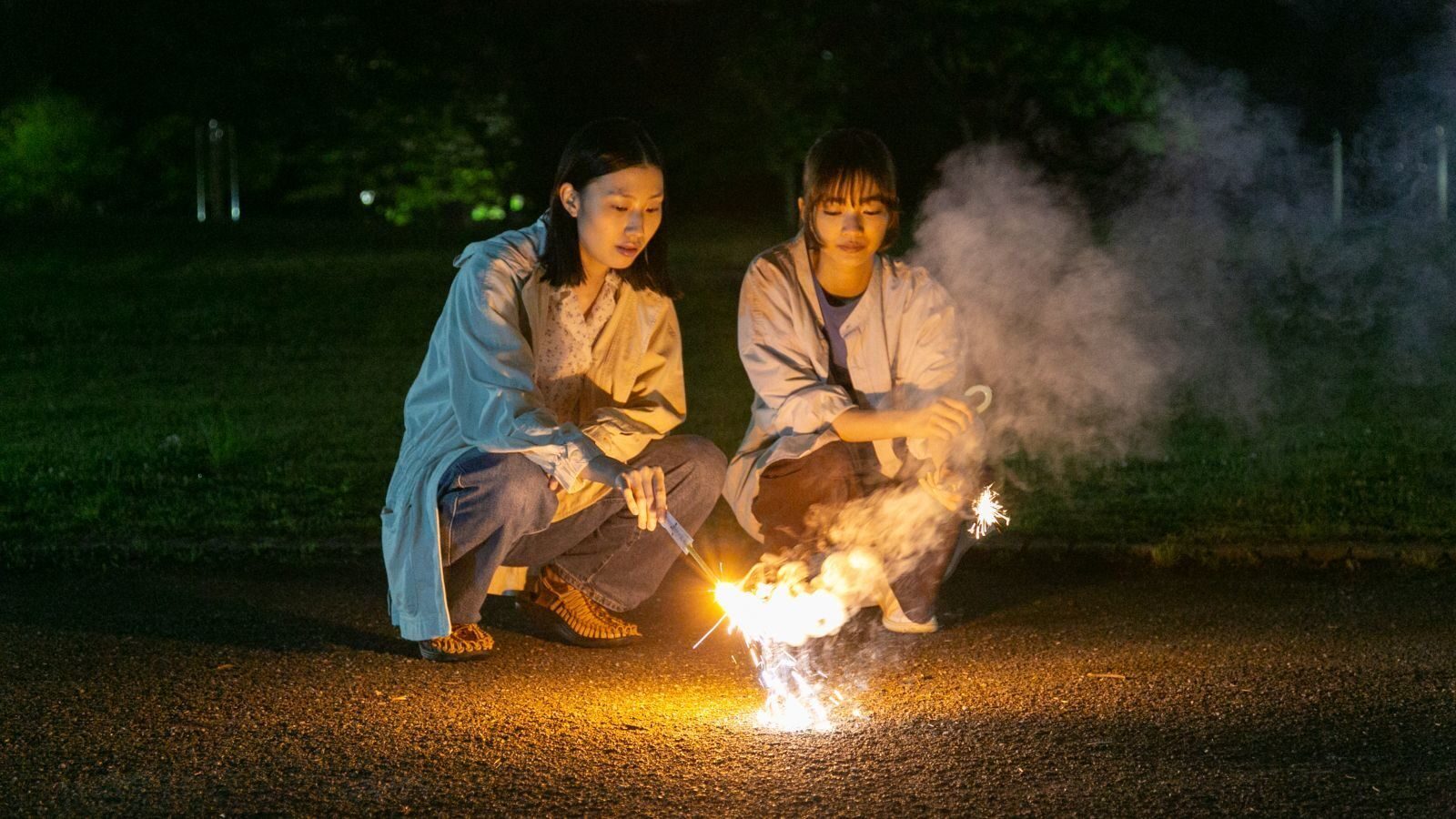 September 15th 2023
In Yui Kiyohara's feature debut, Our House (2017), an unassuming concrete exterior gives way, via an opaque plastic sliding door, to an interior of shoji, tatami mats, and creaking wooden beams. Like the film itself, its setting serves as the site for mystery and tranquility at once. Such contradictory sensations feel intrinsic to Kiyohara's small yet fascinating body of work, which also includes Remembering Every Night (2022).
Kiyohara's films use the structure of their narratives as the primary means to draw out the bonds between the main characters in a shared setting. Running at a slender 80 minutes, Our House interweaves the stories of two duos of women—a daughter and her mother and two women who meet by chance, one of whom is suffering from amnesia—who, in what appears to be a case of parallel realities, live in the same space. Remembering Every Night opts for both an expansion and a simplification of the theme of separate lives implicitly lived in tandem: set in Tama New Town, a satellite city of Tokyo that ranks as the nation's largest housing project, the film follows three women from different generations over the course of a day as their paths glancingly intersect: an unemployed visitor approaching middle-age, a gas-meter inspector trying to help out an elderly man, and a university student commemorating the anniversary of a childhood friend's death.
Kiyohara's work thrives on carefully chosen parallels, stories that match less in the similarity of their events than in their abiding spirit of curiosity and discovery, and both films possess their own unique, dextrous manifestation of this tendency. Our House verges on the paranormal, its parallel worlds often intersecting with phantom sounds and objects. The film served as Kiyohara's thesis project at Tokyo University of the Arts, where she studied under Kiyoshi Kurosawa; the steadiness of its ambiguous mood approaches the thrilling calm of his work.
Meanwhile, the delight of chance encounters in Remembering Every Night leads to a more overtly dynamic and unpredictable experience, where the initial hand-off moments between the three protagonists are triggered by the oldest woman's endearingly clumsy moments of free activity, including a well-meaning imitation of a dance workout from afar. Sudden flourishes and shifts of emphasis rule the day, epitomized most beautifully in a montage of home-movie birthday celebrations. It is here that the title comes to apply to this film that unfolds over a single day, suddenly delving into a milestone in the lives of multitudes of strangers in order to reflect on the quiet personal significance of each quotidian moment that the protagonists have experienced over the course of the film.
Remembering Every Night returns to its smaller ambitions after this, yet in a way that further pierces the already porous boundaries between the storylines and the women who populate them. In the opening scene of Our House, a euphoric dance between young teenagers is interrupted by an unseen presence; in one of the final scenes of its successor, the visitor observes a youthful sparkler display, but is precluded by propriety and the generational gap from joining in. This is the great generosity of Kiyohara's cinema: even if direct interaction between narratives isn't possible, the implicit connections that bind these women together are deeply felt.
Our House and Remembering Every Night open tonight, September 15, at Film at Lincoln Center. Double-feature tickets are available for the price of a single film.