Featured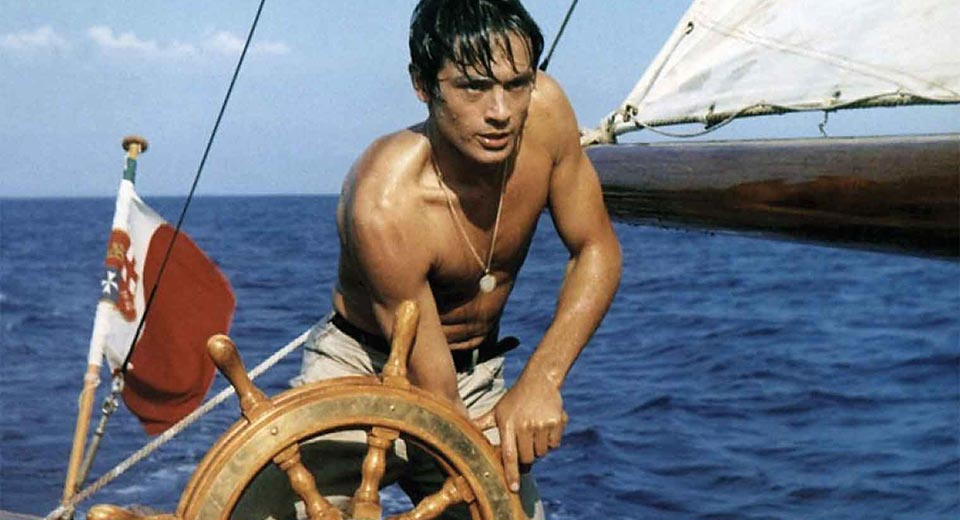 September 3rd 2018
Alain Delon's beauty is alien: an algorithmically precise combination of sharp cheekbones, piercing blue eyes, tousled brunette hair, and lanky frame. René Clément's Purple Noon offered him his first international breakout role as Patricia Highsmith's Tom Ripley, in what was also the first cinematic attempt at the character. His screen presence encapsulates his appeal to directors like Melville and Antonioni—the near-perfect outer shell protects against access to Ripley's inner life, which Delon keeps remote enough to evoke traces of a clinical lack of feeling. To that end, Highsmith called his turn as the psychopathic Ripley "excellent."
Ripley is essentially hired by the desperate father of a distant childhood acquaintance, Philippe Greenleaf (Maurice Ronet), to travel to Italy and convince his expatriate son to return to the States and inherit the mantle of the family steel business. Dispensing with this exposition, Clément introduces us to Ripley and Greenleaf in the middle of a weekend sojourn to Rome, laughing as though they'd been close for years, until the true state of affairs eventually asserts itself. Clément takes some liberties with his characterizations, and makes Philippe more of an overt thug rather than cluelessly privileged; he has Philippe toss his girlfriend Marge's long-toiled-over manuscripts overboard while sailing, and cut Ripley loose in a lifeboat in a fit of rage. These scenes ground Ripley's subsequent actions in a more explicit sequence of cause-and-effect, rather than purely in the homoerotic and class-based envy that fuels Highsmith's original novel (although it's all certainly still there).
With Delon traversing Italian coasts and Mediterranean waters lushly photographed by Henri Decaë, Purple Noon is a good film to soak in during the summer months, and offers requisite '60s Euro chic flourishes. Clément builds some startlingly kinetic sequences through rapid editing and even some underwater camerawork, but the scenes where he opts to stay still and observational add additional urgency to Ripley's twists and turns.