Featured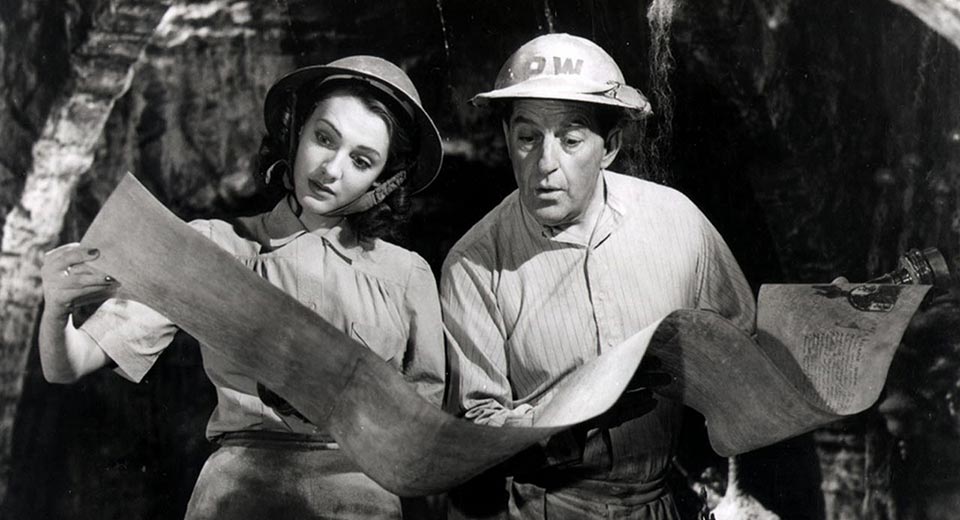 May 26th 2017
Tonight novelist Hari Kunzru presents the classic Ealing comedy Passport to Pimlico (Henry Cornelius, 1949) at Film Society of Lincoln Center, as part of their Print Screen series. Along with Kind Hearts and Coronets (1949), The Lavender Hill Mob (1951), and The Ladykillers (1955), Passport to Pimlico is one of the most beloved comedies produced at London's Ealing Studios in the decade after World War II and includes marvelous performances from Stanley Holloway, Margaret Rutherford, and the comedic team of Basil Radford and Naunton Wayne (perhaps best known for their roles as Charters and Caldicott in Hitchcock's The Lady Vanishes). A satire of postwar conditions of rationing and bureaucratic restrictions, much of Passport to Pimlico was shot on location at a London bombsite still left from the war and the rubble and redevelopment schemes of postwar London are an ever-present feature in the film. 
As the film opens, however, we appear to be somewhere quite different, as Cuban rumba music plays and the camera glides past seeming tourists out in the sun. Then the punchline: the song ends and an English-accented radio announcer comes on to inform us we have just been listening to "Les Norman and his Bethnal Green Bambinos" just as the street comes into view of the camera, revealing we are in fact in war-damaged London during a heatwave. Much of the comedy of Passport to Pimlico turns on how easily this working class London street can be made into a foreign land. In fact, this happens quite literally as local residents unearth buried treasure along with a never-revoked document, making their little corner of London legally part of the Duchy of Burgundy, and the tiny neighborhood decides to secede from the United Kingdom. 
As Kunzru observes, "seen in the light of Brexit," Passport to Pimlico "is almost painfully topical." Certainly, in some ways the locals of Pimlico can be seen to be selfishly closing themselves off from the outside world in a doomed attempt to avoid austerity measures and bureaucracy. That said, in refashioning themselves Burgundians, they are in fact exiting Britain and entering Europe. At times, the embattled secessionists can seem as much like communards as UKIP members. Racism and the legacy of colonialism are not considered here, although, as Kunzru notes, the film speaks to "national identity, particularly British national identity" and "the question of belonging," which he has incisively explored in his own novels. Kunzru will be on had for a post-screening discussion and will sign copies of his new novel, White Tears.