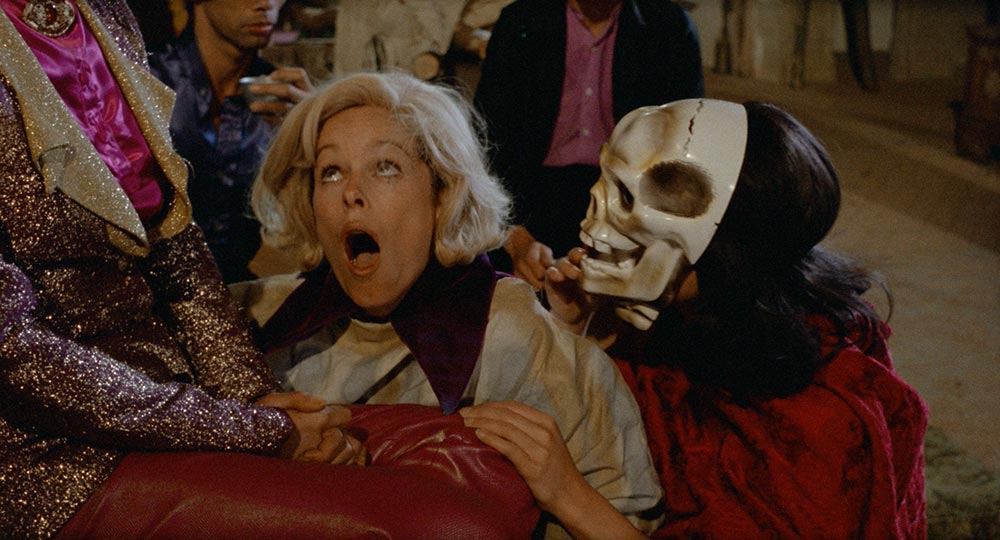 October 17th 2021
Reflecting on the five days he spent on the set of Jacques Rivette's 1976 film Noroît, critic Jonathan Rosenbaum remarked, "This was a film that I found in some ways even more compelling as a project than as a realized work." Watching the film and considering Rivette's career in its unique totality, it's easy to understand why. Whether the completed film achieves its desired dramatic effect is secondary because, for the radical French filmmaker, process is paramount. The essence of Rivette's idiosyncratic contribution to cinema is his legacy of high-profile, feature-length experiments—a career-long adventure in making films in other ways.
The two completed films in Rivette's intended four-part series, Scènes de la Vie Parallèle, are currently screening at BAM: part two, Duelle (also 1976) and part three, Noroît. The narrative of the latter film follows a woman (Geraldine Chaplin) who infiltrates the group of pirates that murdered her brother. Assuming the identity of a hired mercenary, Morag, she slowly exacts revenge on the marauders, dispatching them one by one in near-Shakespearean fashion.
The real drama, however, is in Rivette's approach. Each scene unfolds with a strange uncertainty, imbuing the entire film with an almost painfully turgid sense of "becoming" before our very eyes. The actors often appear unsure, almost hesitant, as if they are trying to remember what comes next. Instead of the exuberant excitement that sometimes results from improvisation, Rivette's film captures the concentrated deliberation, and attendant existential anxiety, of performers performing. The result isn't always pleasant, but it is undeniably effective, allowing the film's fictive dimension to emerge and recede in our minds from moment to moment.
Rivette's use of dance and live music adds to the film's theatricality, as a trio of musicians fills the stone chambers of the pirate hideout with improvised atonal accompaniment. Beyond the sense of a live rehearsal documented, Rivette's film also plays with its more material elements; its graceful photography tracks and pans across the location's majestic seaside vistas—and shifts from 35mm color stock to 16mm black and white during the film's climax.
Noroît may be one of Rivette's most confounding and ambitious films, part staccato Kabuki performance, part reflexive deconstruction of the dramatic form itself, and in the end, a sustained balancing act of multiple mysterious choices. On the surface it presents perhaps some of the most conventionally beautiful images in Rivette's oeuvre, but in its bones the experimental marrow runs deep.
Noroît screens at BAM through October 18, and Duelle through October 21.