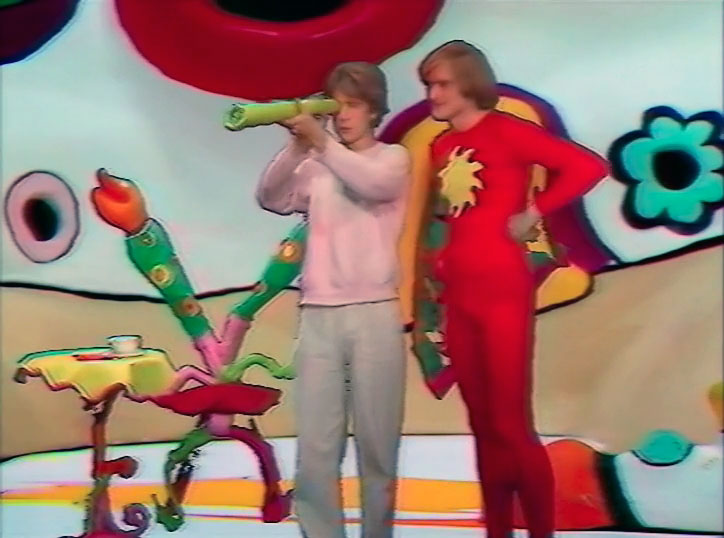 September 7th 2021
You have a few more days to watch one of the loveliest shorts I've seen in sometime. Press play on the subway or in line for coffee or walking the dog. You only need a few minutes to view this rare, charming thing.
French-American artist Niki de Saint Phalle's "The Traveling Companion" was never screened until this year, where it showed as part of the MoMA PS1 exhibition Niki de Saint Phalle: Structures for Life. The tape was discovered after de Saint Phalle's granddaughter Bloum Cardenas relayed a memory of visiting a "green screen" set inside the Pompidou. At the time, she was around five years old, and the details were hazy, as she told the artist's niece Arielle de Saint Phalle. Arielle was able to locate the clip through the Centre Pompidou and her work in her aunt's film archive.
At one time, the Pompidou housed an audiovisual studio that invited artists' experimentation. "The Traveling Companion" is de Saint Phalle's interpretation of a Hans Christian Andersen fairy tale, but it's very much her world, the characters in colorful unitards, the sets from maquettes of her fantasy structures. Even the title cards are in de Saint-Phalle's hand (including the final one, asking for funding to continue the story). The project was intended to have music by Don Cherry, although this early version includes songs by Brian Eno. If you're interested in more of the artist's film work, Anthology Film Archive has a series of online programming, including her Warhol screen test and a film portrait by Francois de Menil, which concludes after today. Friday, September 10, a show of de Saint Phalle's '60s work, including my favorite, her shooting paintings, will open at the Menil Collection in Houston.
"The Traveling Companion" streams for free on lecinemaclub.com through Thursday, September 9.