Featured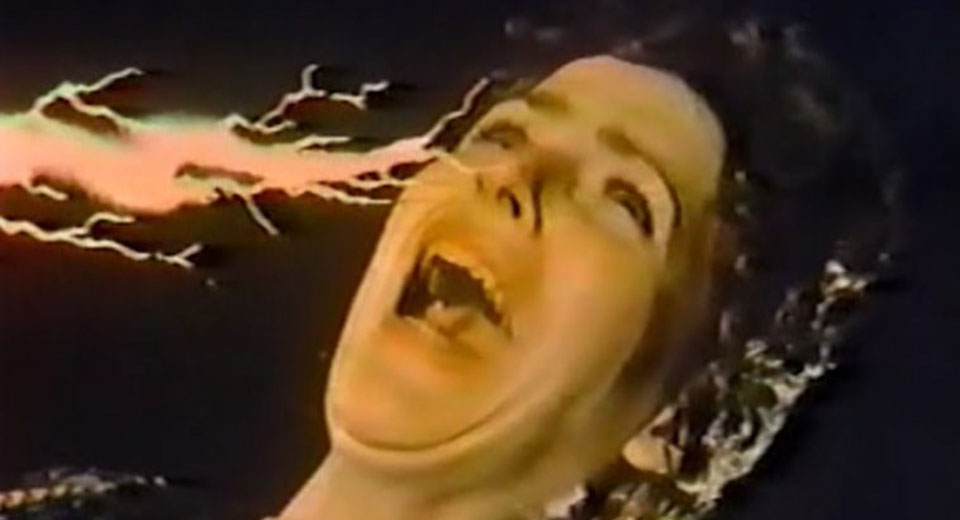 October 21st 2019
One could be forgiven for approaching the recently rediscovered original version of Doris Wishman's avant-junk masterpiece A Night to Dismember with apprehension. The 70-minute cut that had circulated for years was, in this writer's humble, straight-faced assessment, completely perfect. Shot in 1979, edited in 1983, and released in 1989, the film was, according to Wishman, the unfortunate result of stolen film reels. The missing footage necessitated unconvincing reshoots and creative editing to hold it all together, but the beauty of A Night to Dismember, as many of us originally experienced it, was that it barely did.
The "original cut" adds nine minutes to the film's running time and boasts a completely different story. Also, actor Samantha Fox is replaced in the lead role by Diana Cummings. In key ways, what viewers will experience is something wholly different from what was previously available.
A Night to Dismember in its more widely seen version is a spatiotemporal object of great curiosity. Although Wishman made the film as an attempt to cash in on the then-popular slasher craze, her results more closely resembled something like Craig Baldwin's experimental conspiratorial epic Tribulation 99 — a collection of disparate images given meaning through voiceover. The wall-to-wall narration in A Night to Dismember serves as the Scotch tape Wishman uses in a feeble attempt to piece back together her shattered vase of a film. It works, if not the way that was intended. The edges are jagged and sharp. The rhythms are unnatural and impossible to intuit. In the end, for all the slashing and stabbing, the film's most violent aspect turns out to be its very form.
The original cut is somewhat less interesting. It is bad and cheap, to be sure, but gone is the almost impenetrable sense of cinematic alienness of the more widely seen version. This longer cut manages to tame the film's previous formal aggressiveness, bereft of the reshot footage and erasing some of the most mind bending leaps in space, time and logic. The overall effect is, yes, more coherent. Make no mistake though, this newly unearthed version is still undeniably excellent at being bad. And yet this intended original version of A Night to Dismember is no substitute for its unnatural progeny.