Featured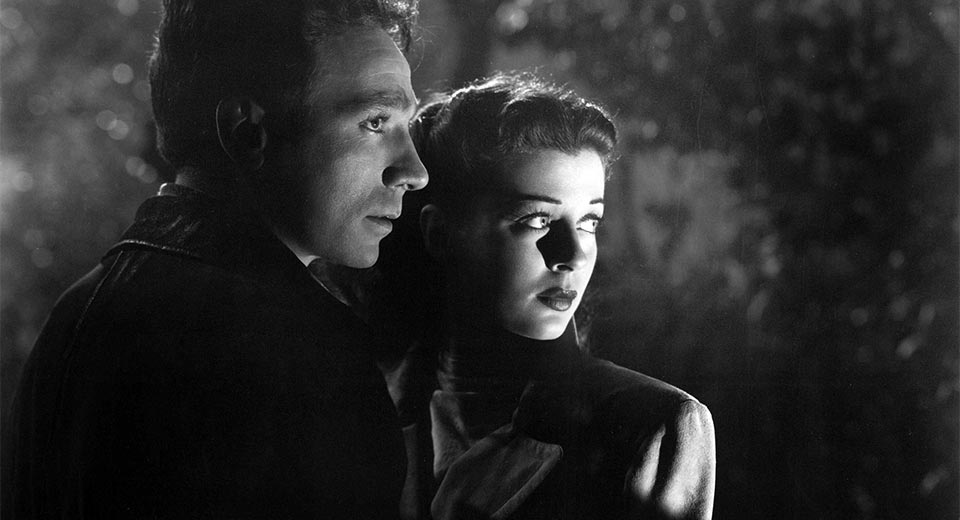 August 6th 2018
Moonrise is not about a perfect murder. The murder is messy, unplanned, and about as flawed and easy to solve as they come. It is interested in a far more original and demanding topic: what it takes to escape one's history. Our protagonist is Danny, a young man living in a small town whose father was hanged for murder. Adapted from a novel by Theodore Strauss, director Frank Borzage's film tracks the mental anguish of being forced to live in a parent's suffocating shadow. We follow Danny, played remarkably well by Dane Clark, get bullied and taunted for years by his peers until, in a fit of rage, he snaps and murders one of his tormentors – in one instant becoming like the man whose legacy he was trying so hard to surmount.
Matters are further complicated when Danny falls in love with his victim's girlfriend, Gilly, played by Gail Russell. Luckily for Danny, his small town is pretty lackadaisical when it comes to missing persons and solving crimes, so he has plenty of time to come to terms with his actions, as a guilt-ridden, free man. It is in this philosophical and psychological journey that Moonrise centers itself, which might explain why the film fell flat with audiences upon its original release in 1948. That combined with its minimalistic and romantic sensibilities, align it much more with European films from the time.
Shot in black and white by cinematographer John L. Russell, who was later nominated for an Oscar for his work in Psycho, the film's visual elegance is by far its most stunning feature. From the opening shots of Danny's father's execution, to Danny's tortured ride on a Ferris wheel, Moonrise breathes new life into a genre already known for its exquisite shadow play.