Featured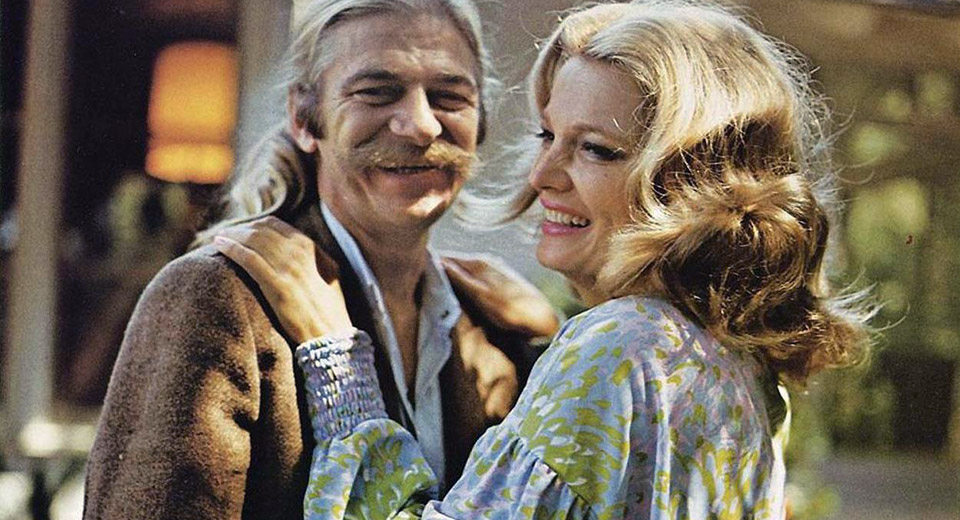 February 18th 2020
Like an old Top 40 hit, Minnie and Moskowitz refashions a man's relentless pursuit of a woman as the pinnacle of passion. Unlike the countless classic tunes of begging and pleading and not taking "no" for an answer, John Cassavetes's moving sixth feature offers two finely-drawn characters and an understanding of the vertiginous experience of love unmoored. In typical Cassavetes fashion, the film's characters ramble toward Whitmanian heights of self-expression only to be restrained by the all-too-human confusions wrought by desire.
Gena Rowlands stars as Minnie, an independent museum curator struggling to disabuse herself of all faith in the type of soaring romance packaged and sold by the movies. Through no fault of her own she draws the attention of manic men full of feelings. Among them there's her married, abusive boyfriend played by Cassavetes, a rich and desperate admirer who shrieks at her ingratitude, and Seymour Cassel's slacker valet, Moskowitz. The pair have nothing in common aside from loneliness yet Cassavetes forces them together again and again, mishap after mishap. Minnie must claim a thousand times that their situation can't work or isn't working, only to be won over by the tidal waves of feeling Moskowitz hurls into her life. At no point does Cassavetes present the situation as credible, but his absurd commitment to the film's elevator-pitch "what if?" yields several ecstatic moments that underwrite the experience.
Against the film's occasionally cringey discounting of Minnie's agency are the sustained closeups that capture two wounded people inhabited by two gifted actors. Cassavetes gets down to the pores, panning from Cassel to Rowlands during frenetic exchanges concerning the viability of a love with no justification. She neurotically withdraws behind chic sunglasses and he yells practically every line. It's no insult to consider Cassavetes' work as extrapolated acting exercises. In the absence of clever plotting and shoe-horned themes, the patron saint of American cinema demonstrated his literal philanthropy by providing actors and audiences with characters worth exercising.