Featured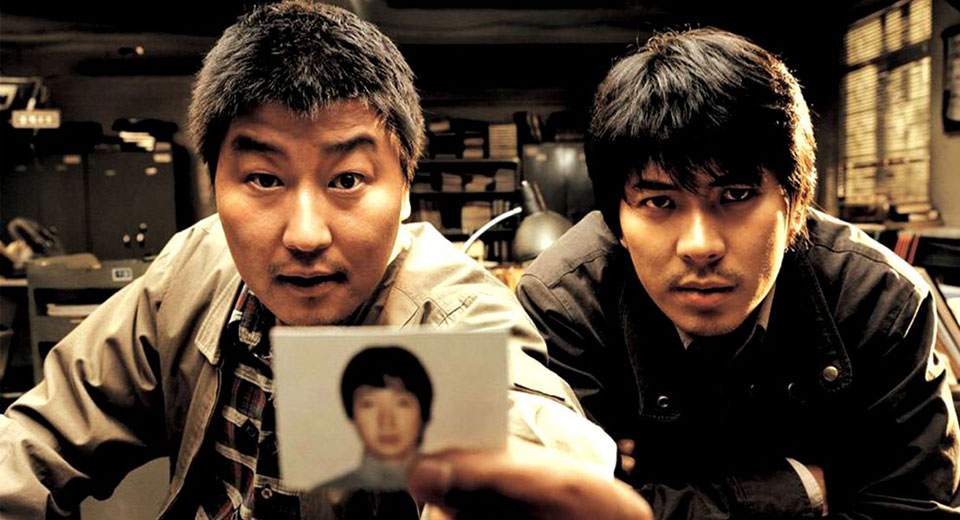 November 24th 2019
In the wake of both Parasite (2019) and a pop culture boom in true crime "content" that has arguably overstayed its welcome, it's an opportune time to revisit Bong Joon-ho's excellent second feature Memories of Murder (2003). Based on the true story of South Korea's first serial killer, Lee Choon-jae (who actually confessed at long last to the ten "Hwaseong serial murders" just two months ago), Bong takes the framework of an odd couple buddy cop procedural and bends it in unsettling, devastating directions.
Set in the rural Gyunggi Province, two inexpert provincial cops played by Song Kang-ho (Parasite, The Host) and Kim Roe-ha (Barking Dogs Never Bite, Save the Green Planet!) find themselves forced to work with a professional and prudent detective from Seoul (Kim Sang-kyung) after two women turn up ritualistically raped and murdered in the countryside. As in his later works, Bong treats genres as porous, and he walks a tightrope with Memories of Murder, taking off into broad comedy with the detectives' interpersonal squabbling before crashing back down to earth once a new victim turns up. Each failure becomes both more tragic and more damning as wider society comes into focus as an oppressive force that, of course, whether it is overt or not, is creating the conditions in which women's bodies can pile up in plain sight.
The comparisons the film often receives to David Fincher's Zodiac (2007) are understandable yet also a little obvious. Both works are consumed by obsession, both the obsession of solving a mystery and with the depths of one's own failures and limitations. However Bong has a wider concern regarding our collective complicity in monstrous acts of violence and the social fabric that facilitates them, one that leaves a stain on the viewer in the film's haunting final shot.
A new 4K restoration of Memories of Murder plays Film at Lincoln Center as part of their series Restless Invention: New Korean Cinema, 1996-2003.