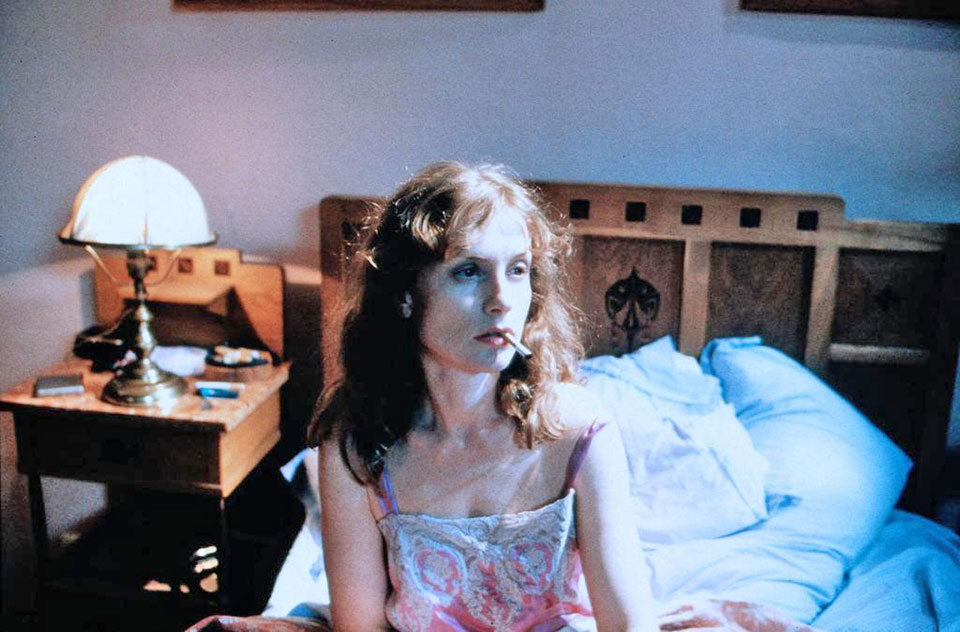 November 23rd 2020
The pre-credits opening of Malina embraces nightmarish discombobulation, as if it were a climax ported over from an entirely different film. An older, domineering man terrorizes Isabelle Huppert's nameless protagonist on some rooftop, before tossing a young girl present over the very edge. The film then about-faces to a comparatively even-keeled tenor, but its proclivity for abstract dread remains, stringing together hallucinatory passages that exhaustively interrogate Huppert's personal, creative and romantic lives. Such mercuriality is the governing force of Werner Schroeter's 1991 adaptation of Ingeborg Bachmann's novel of the same name, wherein the director haphazardly stacks elements of melodrama and horror atop one another, though never without consistent reason. Malina is a sterling example of a film's fractured parts coming together as an intricate system of levers and pulleys, always eager to invite viewers into its frenzied atmosphere before forcefully expelling them once again.
Schroeter recasts his source material in such a way that forgoes easy interiority (the book is in the first-person), even as the film spins out almost entirely from Huppert's point-of-view. A writer and lecturer, Huppert becomes further entrenched in a love triangle with Ivan (Can Togay) and Malina (Mathieu Carrière), the latter sometimes adopting the deportment of a jealous, live-in boyfriend, and the equal omniscience and omnipresence of a vengeful spirit. The messy romance wends its way through Huppert's Viennese apartment — itself a shotgun labyrinth of French doors and interconnected rooms that the sprinting camera tracks and roves through — and into the surrounding area. Little seems to distract Huppert as her affairs pull her in numerous directions: she anxiously absconds from a vacation the very day she arrives; she projects fantasies of herself and Ivan unto the screen of a movie theater; the remembered spectre of her father manifests himself in the second half, revealed to be the violent man of Malina's prelude.
The narrative specifics accrued — namely, those of Huppert's respective relationships with Ivan, Malina, and her father — continuously strengthens the film's undertow, with each scene toggling between remarkable clarity and total obfuscation. Huppert herself remains a paradoxically capricious center of gravity (comparable to Isabelle Adjani in Possession or Laura Dern in Inland Empire), her performance teasing both an all-consuming breakdown and a transcendent breakthrough. The most bracing outcome of Malina, literally engulfed in flames by the end, is that there is euphoria to be found in either.