Featured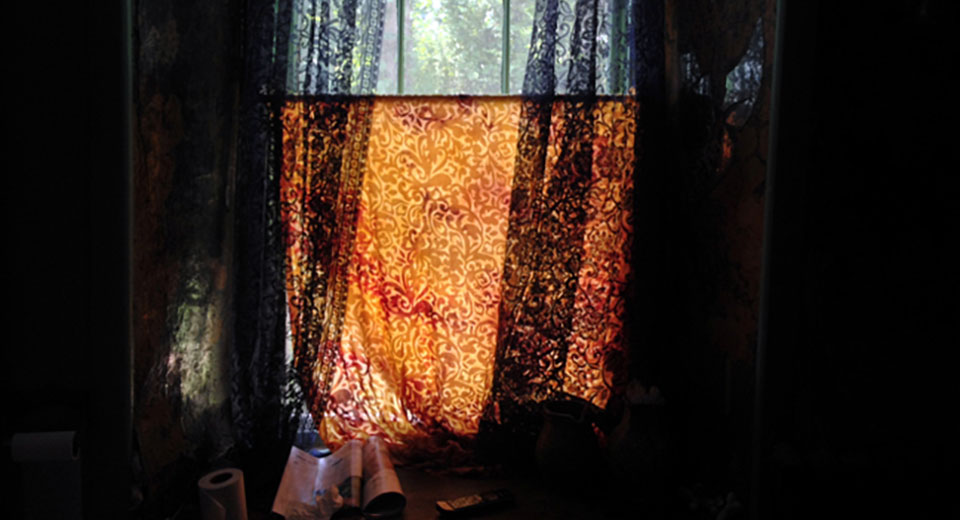 June 25th 2017
Personal and independent, experimental films represent the height of filmic subjectivity, maybe most notably expressed in the work of Stan Brakhage, who sought to recreate the physical act of seeing with his first person films. These works run the gamut from Brakhage's physiological reconstructions of vision through a range of more poetic and metaphoric approaches, be they perceptual, emotional, historical or material. So the conceit of XY Chromosome Project's presentation of Lynn Sachs & Mark Street: A Marriage of Remakes  at Brooklyn's Microscope Gallery represents a perspectival place of particular interest in that it itself is an attempt to give material form to intersubjectivity.
Sachs and Street have been a couple for nearly 30 years, and have both made works independently (Street's 2016 documentary Oiltowns) and together (XY Chromosone Project 2007). The films on view at Microscope Gallery however, which lend the concept and name to A Marriage of Remakes, are somehow neither by one filmmaker or the other: they are remakes, reconstructions, reimaginings, re-realizations of each other's work. Sachs and Street have each remade films by her or his partner, creating a new dimension in both their work, elucidating through the nature of the project both the translatable and the untranslatable.
In her 2012 16mm work, Same Stream Twice, Sachs films her and Street's young daughter, Maya, moving in a circle. The camera stands at the center point tracing her circular trajectory. The image is high contrast black and white, grainy and evokes a stoic femininity reminiscent of Gunvor Nelson's gorgeous and haunting 1969 film My Name is Oona—both are filled with strength and dignity, an almost pagan vision of female power. Street's video, Boys To Men, is constructed largely around the same axis of movement and the same conceit, with the wheel of time turning as children, in this case boys, become adults. The short video however, is devoid of Sachs' haunting photography and solemnity, instead taking place in any old park in Brooklyn. It seems more a video document than a poetic vision. From these two works, qualities which distinguish Sachs' work from Street's begin to become clear, the revelations moving in both directions—Sachs favors grainy 8 and 16mm film with even, or completely absent, soundtracks, while Street favors more documentary like images and isn't afraid of jarring sound or colliding frames. What unifies them however is somewhat more nebulous. Is there a shared idea or approach, or is this experiment in "remaking" evidence that a relationship creates it's own intersubjective perspective, where two independent visions meet? At the very least, Sachs and Street's project is an intriguing and worthwhile attempt to give this phenomenon a unique expression and form of its own.