Featured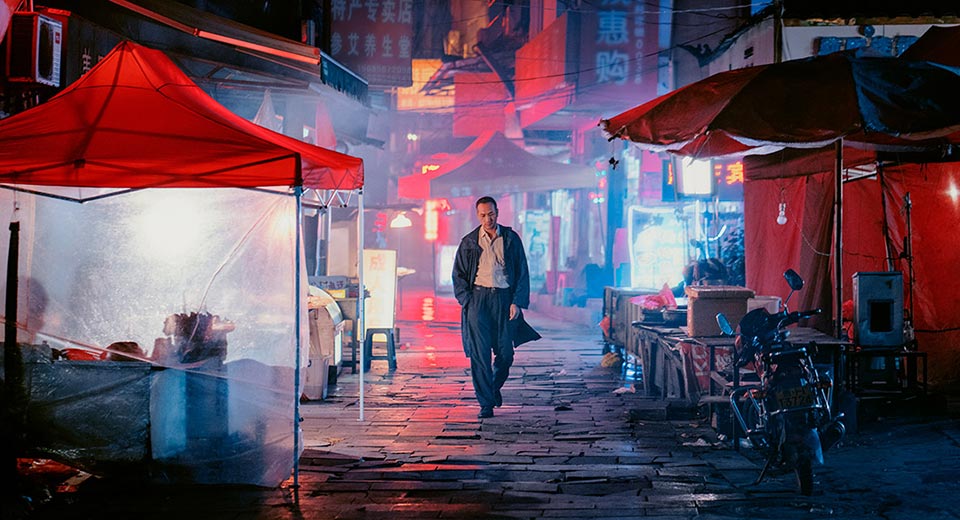 October 1st 2018
Long Day's Journey Into Night has been declared a masterpiece before most audiences have had a chance to see it, but that does disservice to Bi Gan's risk-taking in what's only his second feature, where oblique dialogue is secondary to slowly unfolding set pieces reverberating and overlapping time and desire. Not all of his choices work, and at heart it's a mildly mawkish love story, but his boldness in telling is fascinating. The "masterpiece" label should be saved for whichever future work tempers tweeness and retains the audacity.
Returning to Kaili after 12 years for his father's funeral kicks off Luo Hongwu's Proustian, bisected tale of regret and longing as he searches for Wan Qiwen, the woman he's been unable to forget. The first half is ellipsed noir staged in supersaturated greens and reds. Relationships are stated but unclear. Is this their younger selves? A mother and son? Sprawling parallel possibilities? Longing is palpable but characters remain distant – in just one dense shot a snake strikes repeatedly at its glass cage as Luo stands near a window, a reflection reflected in a reflection of a train in the background that may not even be there.
Elegant silhouetted compositions give way to a single hour-long 3D shot; not gimmickry but a way to simultaneously put viewers in the film within the film while forcing an awareness that they're still watching one. Time stretches as characters move towards their desires, with several obvious plants – including spinning rooms and apples eaten whole – coming to bear, but ultimately, a moment of bliss holds its own brief eternity.
This review comes from our round-up of the 56th New York Film Festival, which so far covers fourteen (and counting) titles from the festival Main Slate. Real the full coverage here.
It initially appeared among our collection of takes from the Toronto International Film Festival (TIFF), which you can catch up with here.