Featured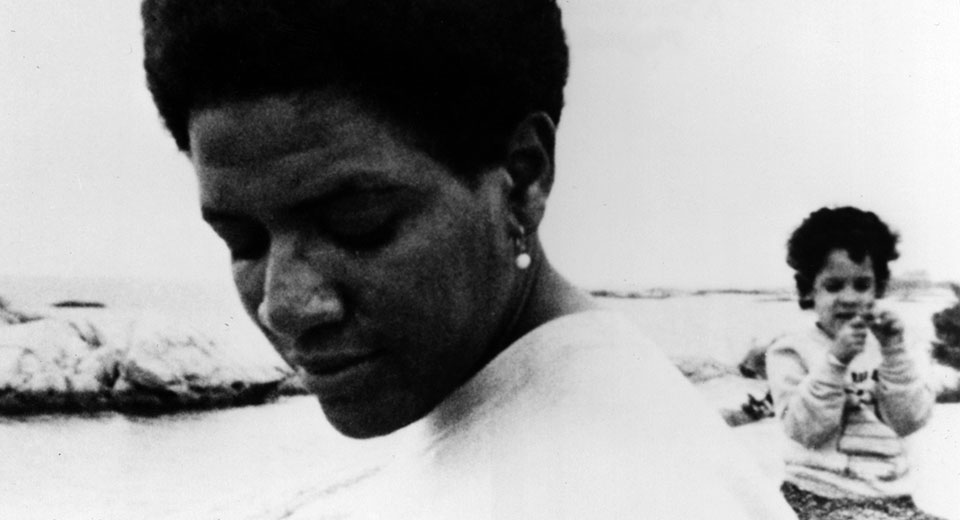 October 1st 2017
There could be no better film to open the Flaherty NYC Presents: Out from Under series playing at Anthology Film Archives  tonight than A Litany for Survival , the lovely and inspiring portrait on one of the twentieth century's ultimate warriors: Audre Lorde . Directors Ada Gay Griffin and Michelle Parkerson (who will both be attending tonight's screening) worked with Lorde closely during the last decade of her life, and it shows, as the film manages to capture not only Lorde's undeniable brilliance, but her warmth and charisma as well. Allowing us to feel that we are learning about Lorde's life from Lorde herself, as welcome guests in her home.
Shot by the always amazing Arthur Jafa, the film blends the mesmerizing imagery of Lorde's last years in the Caribbean with her personal reflections and poems, interweaving archival footage from her momentous time in New York with interviews from collaborators, friends, and family. The result is as well-rounded as it is stirring, as we wrap ourselves around Lorde's incredible life and work, tracing her extraordinary path from a young girl in Harlem to global literary superstar and activist. Lorde often described herself as a "black, lesbian, mother, warrior, poet" and the film captures how much she embodied each one of those roles and so many others during her life, as she fearlessly used her voice to fight the injustices of our time.
From the civil rights, to the women's rights, and gay rights movements, there wasn't a battle that Lorde didn't fight from the frontlines, even going as far as to chronicle her battle with breast cancer at a time when no one would discuss it. And while discovering the depth of her endless, raw courage is awe-inspiring enough, it's Lorde's constant unassuming nature that is perhaps the most significant takeaway of all. Lorde repeatedly stating that she did not want to be mythologized. Firm in her belief that what was within her was within each one of us, and her words should serve only as a reminder of the power of self-discovery. And it is this unique balance between Lorde's bravery and vulnerability, the beauty and honesty of her daring words, which is most affecting. Making it impossible not to walk away from the film as with all of her work: revitalized and eager to take on the world with the same bold grace as she did.