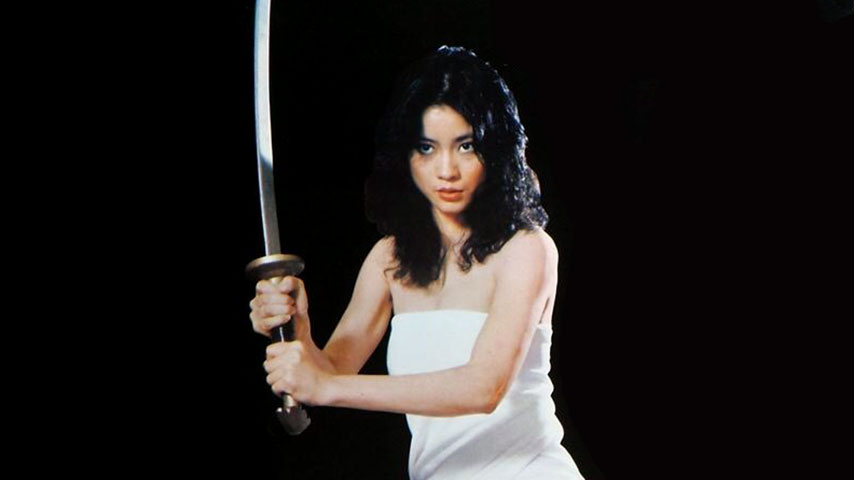 December 8th 2020
Debate still swirls around the key texts of the so-called "Rape/Revenge" subgenre. Is Ms. 45 feminist? Does I Spit On Your Grave invite viewers to identify with the victim or the victimizers? Does Thriller: A Cruel Picture "wallow in what it claims to condemn"? Things are less ambiguous with this tough Taiwanese thriller, notable for being maybe the only Rape/Revenge movie until Baise-Moi to actually be directed by a woman. Almost totally obscure, it's one of the major discoveries in Anthology Film Archives's current online retrospective of Taiwanese B-Movies co-organized Taiwan Film and Audiovisual Institute (TFAI) and Taiwan Cinema Toolkit.
In the opening scenes, a glamorous model walks off a commercial set and is picked up by a passing motorist, who assaults her. He turns out to be the scion of one of Taiwan's richest and most respected families, and when her case is brought to trial, even the more sympathetic observers wonder if a woman who trades on her sex appeal is really just asking for it. The exception is Wan-ching (Lu Hsiao-Fen), a newspaper reporter who believes the survivor's story and becomes obsessed with bringing the trust-fund assailant to justice. Things do not go according to plan: the model turns up dead, and the newspaper vetoes any further investigation. Then, the film takes a surprising turn when Wan-ching is raped by a group of men, and she is subsequently abandoned by her disgusted fiancée. Wan-ching shifts her focus to avenging herself.
Director Yang Chia-Yun's small filmography seems to be dominated by brutal thrillers about the suffering of women. In Taiwan Black Movies (2005), a documentary included in Anthology's retrospective, she discusses how a number of her "social realistic movies" were inspired by newspaper headlines. "Our society in those days seemed relatively pure and simple – more conservative … So whenever we had something different, it immediately became a public issue or a remarkable event." She adds, however, that "we made it more sensational," and there's no getting around the fact that The Lady Avenger is an exploitation film, with a second half dominated by sadistic, gory killings (not that I'm complaining). Yang claims that this film was (semi-)scripted, shot, and edited all within a month. The result is as punchy and direct as any of the tabloid headlines that inspired it, but with a perspective on now-familiar issues of rape culture and slut-shaming that feels shockingly contemporary. It ends on a note quite unlike any male-directed movie in its subgenre.
Taiwan's film industry has historically been the cheaper, messier sibling of Hong Kong's. Like a lot of Taiwanese genre films, The Lady Avenger was bought and distributed by IFD, the notorious Hong Kong-based firm whose best-known movies tend to have the word "Ninja" in the title. (Ninja Terminator helmer Godfrey Ho is credited as "production designer," whatever that means, on the IFD cut, retitled Deadly Darling.) It's hard (impossible?) to find a good-looking copy of The Lady Avenger, a situation not entirely rectified by the sketchy transfer of a battered, discolored print available to view online. Still, given the appalling state of Taiwanese film preservation, this presentation is a very welcome chance to discover a filmmaker who is clearly a subject for further research.
The Lady Avenger is streaming on Anthology Film Archives's Vimeo channel as part of the Taiwan B-Movies retrospective until December 15.