Featured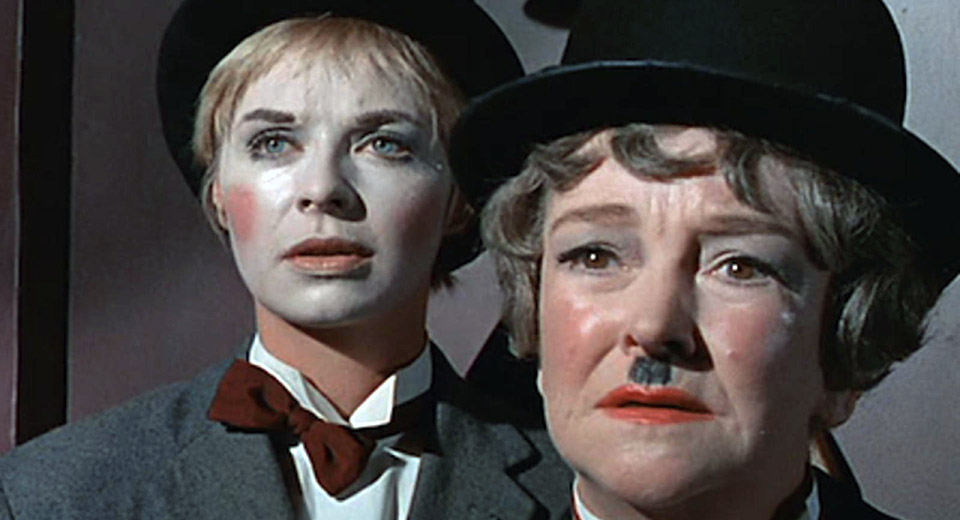 September 26th 2019
Robert Aldrich liked to make movies about pairs of women in abusive relationships. The most well-known has to be What Ever Happened to Baby Jane? (1962), a gothic psychodrama about an aging former child star (Bette Davis) who keeps her crippled sister (Joan Crawford) locked in the attic. He followed this up with the even more gothic Hush...Hush, Sweet Charlotte (1964), which in turn casts Davis as the victim.
The sexual subtext finally became the text in 1968's The Killing of Sister George. The title character (Beryl Reid) is a brash, graying, gin-swilling television actress with a live-in girlfriend half her age. George pays the rent, and Childie (Susannah York) does what she's told, her infantility emphasized by her pink nightshirts and collection of dolls. George punishes Childie for her transgressions by forcing her to kneel and eat cigar stumps and further displays her masculinity with a mean Sydney Greenstreet impression (really, it's uncanny) and a vise-grip handshake.
Only one interior scene was shot on location in London instead of at Aldrich Studios: the lesbian bar Gateways, which press releases at the time of the film's premiere hyperbolically described as the "best known haunt of London's sapphic demi-monde." Aldrich's approach to the gay theme was clearly sensationalistic, but that doesn't make the Gateways scene any less pioneering in its mainstream portrayal of lesbians as something other than deviants. Here we see — in emphatically handheld, documentary-emulating shots — a sampling of what the film's location scout called "genuine Lesbian types," mostly women in moddish haircuts and suits. The bar's owners offered it as a location and promised Aldrich the clientele's participation, although it seems the patrons were never directly consulted. Whatever the shoot's circumstances, the scene is surprisingly sympathetic; in Female Masculinity, Judith Halberstam describes it as "far from a representation of abject loneliness" and "a lively display of lesbian community."
For all its trailblazing, The Killing of Sister George is also about aging, commitment, and dependency, The Bitter Tears of Petra von Kant meets Limelight. And yes, the climax merits an X-rating.