Featured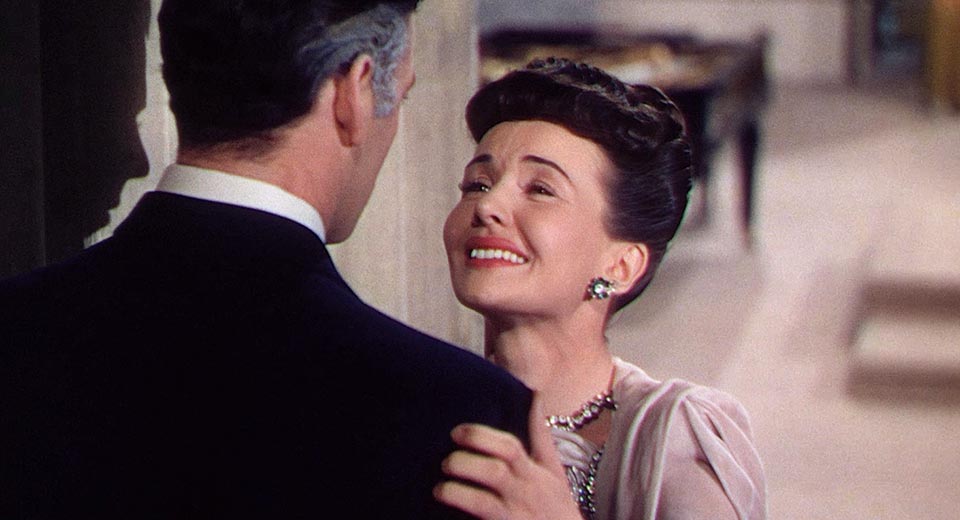 February 5th 2018
I've Always Loved You is an outlier in the Republic Films catalogue—in contrast to the budget-friendly black and white potboilers Republic often released, Frank Borzage's 1946 melodrama is high-budget, high-concept and shot in stunning Technicolor, with a well-known director. The film, screening from a new restoration in the Museum of Modern Art's Martin Scorsese Presents Republic Rediscovered: New Restorations from Paramount Pictures series, is a gem of the program—quite literally, as star Catherine McLeod spends most of the film floating across the screen in rich yellow, pink, purple, and green dresses.
McLeod plays Myra, a piano prodigy introduced by her father to an old friend, famous conductor Goronoff (Philip Dorn), or, as he's known by most people, the Maestro. Goronoff immediately recognizes Myra's extraordinary talents and takes her under his wing, whisking her off to live with him and his grandmother in Prague, then Rio de Janiero, and finally back to America, where she premieres at Carnegie Hall. That's when Myra's seemingly innocent devotion to the Maestro turns into something much more interesting, and much more threatening to Goronoff.
Fans of Douglas Sirk will find much to love in this film, particularly the picturesque exteriors, bright, crisp colors and lush melodrama. Music lovers, too, should check this out; Borzage devotes blessedly long sections of the film to performance, particularly Rachmaninoff. Goronoff and Myra's relationship is surprisingly modern; the clash between a fussy, confirmed bachelor man-genius and his much-younger, quietly dominant muse isn't unfamiliar in theaters. And for 1946, Myra is a bold heroine. Rather than let herself be defeated by the Maestro's jealousy, she finds her own revenge, which is, after all, living well. Call it I've Destroyed Your Fragile Male Ego instead. If you and your partner are into melodramatics, the film screens again on Valentine's Day.