Featured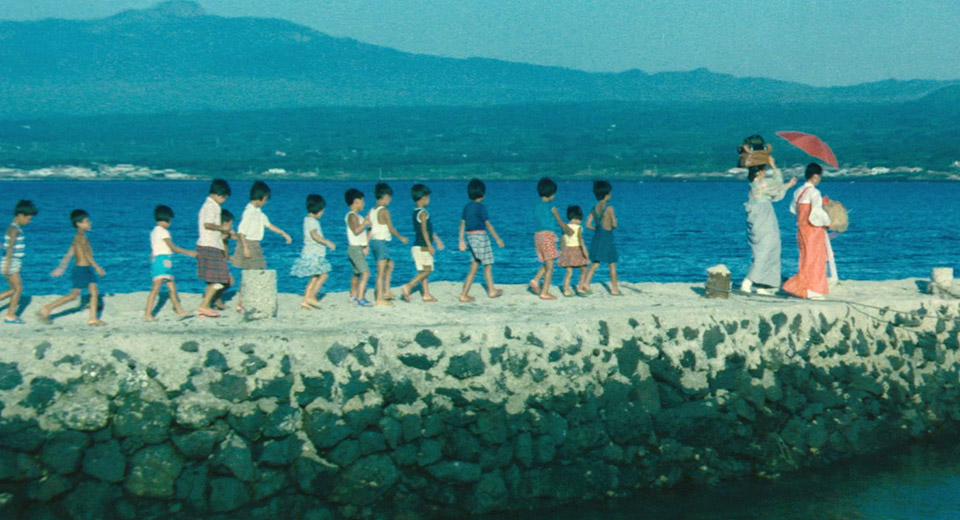 January 10th 2020
It's no surprise that Io Island (1977), a genre-bending bad-trip fairy tale of environmental destruction, would appeal to Bong Joon Ho, who selected it to screen as part of the "Carte Blanche" section of his month-long Lincoln Center retrospective. In this mid-career fever dream, director Kim Ki-young wraps a relentlessly tense atmosphere like a fog around a promiscuous plot that veers from gumshoe mystery to body horror. In a career that spanned four decades and countless encounters with South Korean censors, transgressor extraordinaire Kim explored the uglier recesses of sexuality and class dynamics in delirious films with delirious titles such as Love of Blood Relations (1976), A Woman Chasing a Killer Butterfly (1978) and Be a Wicked Woman (1990). Kim's fantastical class allegories clearly influenced Bong's own scabrous takes on the economic ties that bind. Hopefully the nearly universal accolades for Parasite will help raise the profile of Bong's gonzo predecessor.
The shamanistic community of Parang holds the superstition that its men are lured to their deaths by the eponymous, undiscovered island shortly after fathering children. Consequently, the island's males flee for the mainland or accept their fate at sea, leaving behind a community of women who dive for shellfish to make an increasingly meager living. When Sun, an ad executive, announces his plan to locate the mysterious Io in order to promote a hotel of the same name, he's accosted by Cheon, a Parang native who bristles at the crass exploitation of his island's folklore. Cheon soon disappears at sea and Sun is suspected of murder. He visits Parang to investigate and clear his name, and there, via time-shuffling flashbacks, Cheon's associates unravel the missing man's history involving industrial pollution, ritualistic sex and blackmail on the island of women.
Kim flattens the island with a zoom lens, which he rapidly deploys to take us from closeups of the always bemused Sun to the tall grass blowing in the wind on the other side of a small valley. The grass simmers like seawater, threatening to engulf its inhabitants. On the island, ancient mythology collides with environmental degradation wrought by toxic waste as a female society must reconcile the masculine destruction of their environment with their increasingly desperate need for any man to provide the precious sperm needed to keep the population going and ward of evil spirits. To say how far they'll go to that end would be to spoil the fun, though it won't take two guesses to identify the scene that state censors removed for the film's initial run.