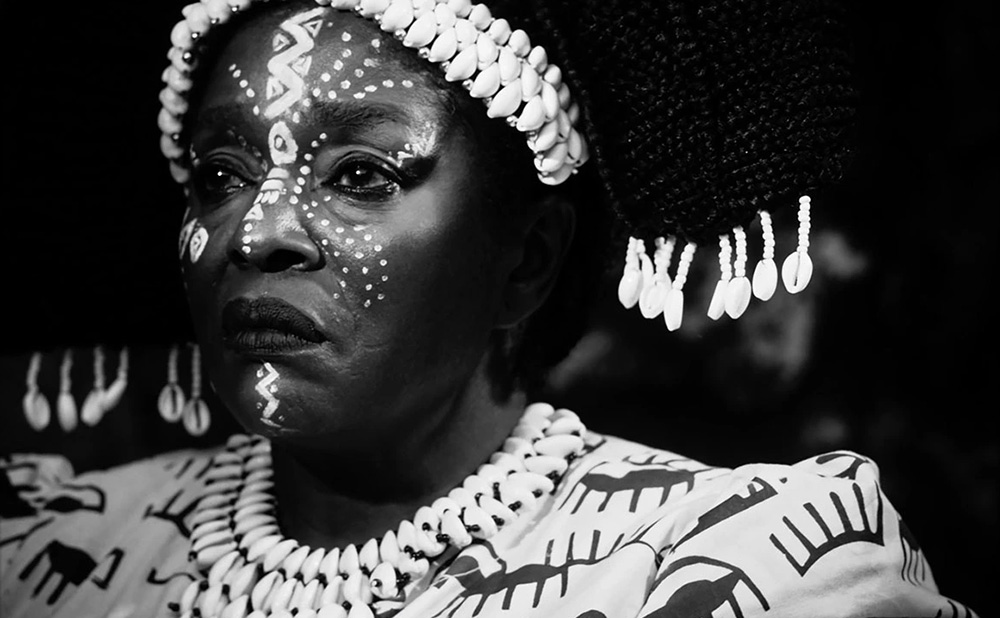 July 25th 2023
The walk from Gare Centrale to the Concordia University campus, where Montreal's Fantasia International Film Festival convenes each year, is feverish in the pouring rain; a fluorescent, plummy banner and some vague muscle memory seem to guide me toward the lecture halls. Every year, without fail, I arrive sopping. One of the largest genre film festivals in North America, Fantasia has become synonymous with proudly independent, B-movie obscura, with an emphasis on newer East Asian fare.
The festival frequently houses Sundance residuals, such as Nigerian filmmaker C.J. "Fiery" Obasi's Mami Wata (2023, pictured at top). The eponymous ancient West African water deity is seen only briefly on screen, her presence instead siphoned through Mama Efe (Rita Edochie), an intermediary and priestess, and her two daughters, Prisca (Evelyne Ily Juhen) and Zinwe (Uzoamaka Aniunoh) in the isolated village of Iyi. The villagers rely on Mama Efe's ability to communicate with the water spirit on a higher plane—presenting offerings to Efe and her family in exchange for blessings, while rejecting vaccines and non-traditional medicine.
When Mama Efe is unable to heal a young boy dying of a virus, the villagers grow violently skeptical of her abilities, pleading for amenities like electricity, hospitals, and schools. Then Jasper (Emeka Amakeze) washes ashore, escaping an unnamed rebel army. He insidiously turns the villagers onto capitalistic, patriarchal methods of governance. Offering false promises of "modernization," he instead invests in firearms, which delight the village's men and send its women into hiding.
It feels screwy to draw a comparison between Mami Wata and Greta Gerwig's IP-adoring Barbie (2023), but I will note the matriarchy quashed by sudden, flashy signifiers of patriarchism that characterize both narratives, though the former actually does so with free-standing, unplastic meaning. Obasi was inspired by the images of Akira Kurosawa and David Lynch here, with cinematographer Lílis Soares adopting a stark, high-contrast monochrome palette: ribbons of palm trees and curling, foamy waves motion in the film's rituals and rhythms with a dozen or so intertitles, a kind of psychic narrativization that (sometimes begrudgingly) tows the plot along.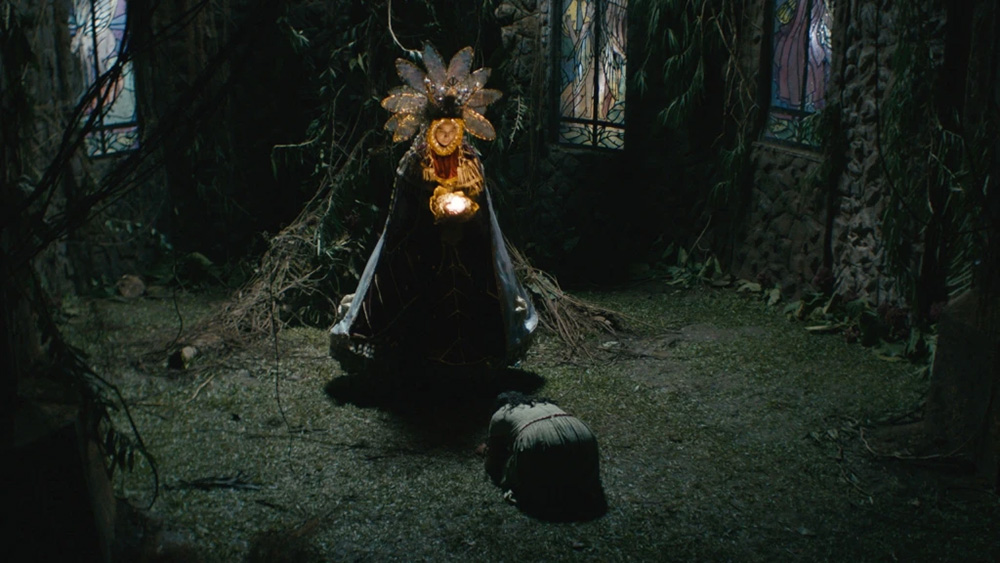 In My Mother's Skin (2023) is a squelchy Philippine folk horror about an affluent family during the waning Japanese occupation in the final days of World War II. The family patriarch, who has stashed Japanese gold somewhere in their villa, flees to aid the Americans, leaving his two children with his ill wife. Unable to leave, the family soon finds themselves living on boiled yams while the mother's sickness worsens; eldest daughter Tala (Felicity Kyle Napuli, a fiercely compelling debut) scours the nearby forest for food, and instead uncovers rows of corpses and a cottage belonging to a beautiful, flesh-eating fairy (Jasmine Curtis-Smith). The creature offers Tala a murderous parasite disguised as medicine for her mother; a bloodbath ensues.
Reminiscent of The Others (2001), through its gothicism, seclusion tactics, and absorption of WWII traumas, In My Mother's Skin also delivers some of the nastiest, most satisfying body horror of the year: after each cannibalism episode, the parasite's host coughs up a living crow, bile and soggy wings included. It's all quite mean to the characters, who have the hope bludgeoned out of them, but I refused to walk to the hotel alone afterward and slept with a light on—nowadays, that means something.
Co-presented by the Korean Cultural Centre of Canada, "Spotlight on Korean Cinema" was held at the Cinémathèque québécoise, a theater and film conservatory in the city's major cultural district. A sleek little building, Cinémathèque boasts new releases, repertory screenings, and multimedia exhibitions; this month, the photography of Canadian vérité filmmaker Robert Morin occupied the gallery space. I found myself most absorbed by nearby production archives of The Wicker Man (1973) and Mireille Dansereau's Les seins dans la tête (1994).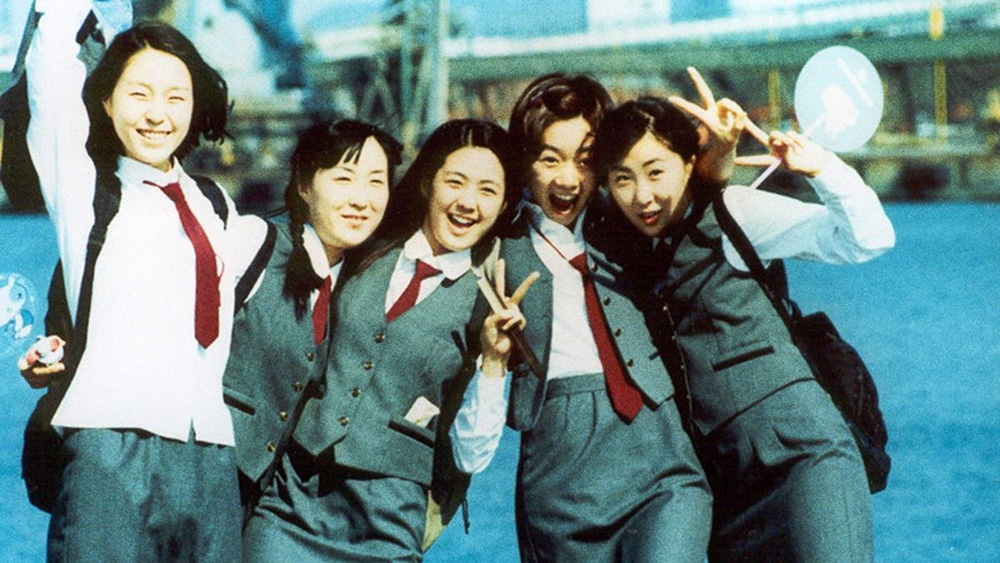 The first film of the programme was The President's Last Bang (2005), Im Sang-soo's wickedly funny and contentious depiction of the 1979 assassination of former South Korean president Park Chung Hee. Upon its release, Park's son headed a lawsuit against the creators, which resulted in four minutes of political demonstration documentary footage being binned entirely. The President's Last Bang is set largely in real time, surveying the Blue House (the president's executive office and residence) in the hours before the killing. Baek Yoon-sik stars as the constipated, aggravated KCIA Director Kim Jae-gyu, who commits the act, playing off of a comically demure Song Jae-ho as the titular head of state.
The Blue House becomes a roomy playpen for Im's camera to circle bureaucrats and gunmen, a clever visual mapping which makes Park's subjugation more accessible to us; the carouseling apparatus finds suites of cock-shaming, torture, presidential escorts, and other hostile images. This makes for an enjoyably discordant double bill with Jeong Jae-eun's postgrad picaresque Take Care of My Cat (2001), which sees five young women drift apart after high school, bonded still through a scraggly stray kitten passed around the group.
For premieres, there was Blackout (2023), Larry Fessenden's picture about a painter and relapsed alcoholic who moonlights as a werewolf, responsible for the slew of violent killings in a small, nondescript American town whose law enforcement is trying to pin the events on local Mexican workers. Lycanthropy Larry didn't do anything for me, beyond making me miss the practical effects and appetite of his Wendigo (2001). The meatier event was Yuval Adler's Sympathy for the Devil (2023), about a driver (Joel Kinnaman) en route to the hospital as his wife is giving birth, whose car is hijacked by a gun-and vendetta-toting madman, "The Passenger" (Nicolas Cage, with a shock of tomato-colored hair and a satiny suit to match).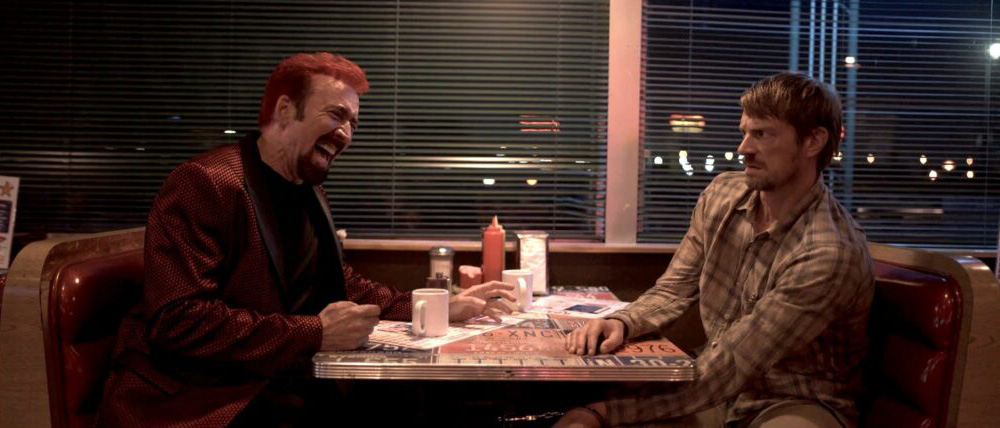 As the pair drive around a neon-licked Las Vegas, inciting police chases and diner shootouts, it becomes increasingly clear that The Passenger knows more about his seemingly meek, dazed hostage than he lets on. The crowd delighted in Cage's one-liners and the number of times he could shout the word "sexy!" in 90 minutes. I'm regrettably too crabby to enjoy any of that—especially with such little payoff in the last-gasp reveal—and am finding our beloved Nic's latest slate of neurotic, feisty showboating increasingly off-putting. The actor was conspicuously absent from the premiere due to the SAG-AFTRA strikes, and one audience member seemed to learn of the labor action in real time, loudly protesting Cage's no-show before hushing up as the film's producer wished the unions well. Solidarité!
Other festival highlights include a celluloid shorts programme, nearly two dozen Indigenous genre films made from 2016 to 2022, as well as restorations from the Czech New Wave's Juraj Herz and Canadian indie pioneer Larry Kent, the recipient of Fantasia's Trailblazer Award this year. Fantasia's geeky, daring programming always feels like some small miracle or assurance, and particularly on a weekend which finds origin stories of girlboss dolls and sexually active physicists amassing hundreds of millions at the box office.
Fantasia Festival runs July 20-August 9, 2023