Featured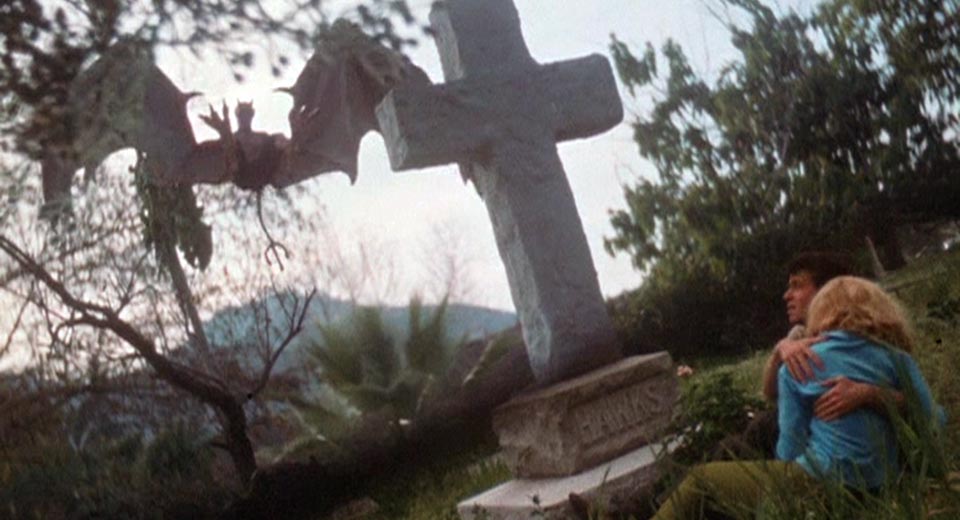 April 14th 2017
The booming voice of the trailer announcer intoning "EEEE-QUI-NOX!", once heard, is never forgotten. Equinox (1970) is quintessential drive-in schlock, and comes to us courtesy of the late Jack H. Harris, producer of The Blob, who passed away last month at age 98. In honor of his memory, his granddaughter will be on hand at Spectacle tonight to present a special screening, part of a larger series devoted to Harris' slim yet beloved output.
Allegedly made for a cool $6,500 (about $42,000 in today's money), Equinox both bears out and betrays its origins as a low-budget 16mm horror film. On one hand, it's full of delightfully generic performances and relatively static scenes of exposition; yet on the other, it improbably bursts to life with incredible effects that bridge the gap between Ray Harryhausen-style fantastical stop motion and more sinister creature features that emerged in the following decades.
The uneven character of the film (which works in its charming favor) is a result of its strange production. Equinox was originally made as a featurette-length student film by Dennis Muren, later a nine-time Oscar-winning effects artists for Steven Spielberg, George Lucas, and James Cameron. Upon seeing it, Harris hired Jack Wood to shoot additional footage, roughly doubling its length and padding out the story. It's basic outline will be familiar to fans of The Evil Dead: a group of paired-up teenagers heads to the woods to search for a lost scientist, discover an ancient, arcane tome, and are beset by fantastic and terrifying creatures, including an aquamarine apeman and a blazing red demon.
Equinox is sheer joy, and it's easy to see how the uniquely polished DIY effects inspired a generation of horror filmmakers. And much as Muren and his cohorts took limited resources and spun them into gold, it's characteristic of Harris' sales savvy to have parlayed it into box office bank. Tonight Spectacle celebrates the man and the era.