Featured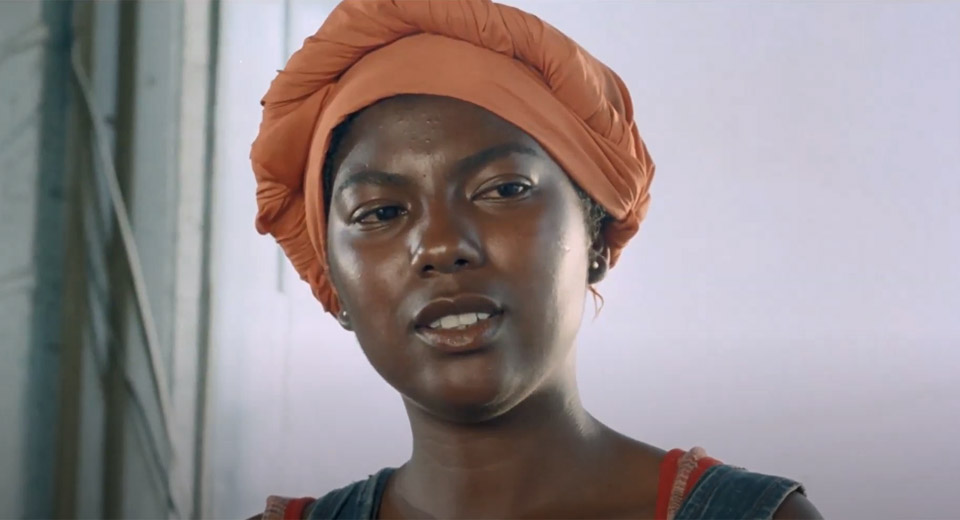 September 17th 2017
Streaming on Brown Sugar
BAMcinématek screens Emma Mae at 4:30 and 9:30 pm today as part of its very welcome and long overdue Jamaa Fanaka retrospective, "L.A. Rebel." Fanaka is one of the most fascinating figures in the movement which has come to be known as the "LA Rebellion" (sometimes also referred to as "The Los Angeles School of Black Filmmakers"), made up of African, Caribbean, and African-American film- and videomakers such as Charles Burnett, Julie Dash, Haile Gerima, Billy Woodberry, and others, who all came through UCLA Film School in the 1970s and 80s. A landmark moment in the history of Black and independent filmmaking in America, the "LA Rebellion" is often understood in contrast or even opposition to the blaxploitation genre of the same period.
What makes Fanaka particularly interesting is the ways in which his films, unlike those of most of his peers, were often marketed as and parodied the narratives and strategies of blaxploitation films. ( Emma Mae , for instance, has, for most of its history, been distributed under the title Black Sister's Revenge. ) Although Fanaka rejected the term blaxploitation, he also cannily invited this marketing strategy, pitching his films to audiences looking for a "blaxploitation film," and delivering to those audiences works which brilliantly subvert and deconstruct genre tropes and expectations.
The second of an incredible three features (and one short film) Fanaka made while at UCLA, Emma Mae is one of his greatest achievements and an excellent introduction to his body of work. The story concerns a young girl, Emma Mae, from rural Mississippi (where Fanaka also came from) who moves to Los Angeles to stay with family. Her LA relations—and, likely, the audience—expect her to be naive, unable to cope with life in the city. Much of the joy and surprise of Emma Mae lies in how she—and the film—upend these, and other, expectations, however.
Beyond his unforgettable title character, Fanaka is interested in presenting a Black community in all of its complexity, attuned to class and political differences, documenting the different fashions and music to be found there. This interest in offering an expansive and generous vision of a Black community as whole is evident from the opening credit sequence, a wonderful, unhurried, and keenly observant document of an afternoon at a Compton park.
Nevertheless, at the heart of Emma Mae is the singular, extraordinary performance Jerri Hayes gives in the title role. A drama student at UCLA when Fanaka cast her as Emma Mae, this—regrettably—would be the only film role she ever had. Luckily for New York moviegoers, Hayes will be in attendance at the 4:30 showing of Emma Mae today for a post-screening Q&A.