Featured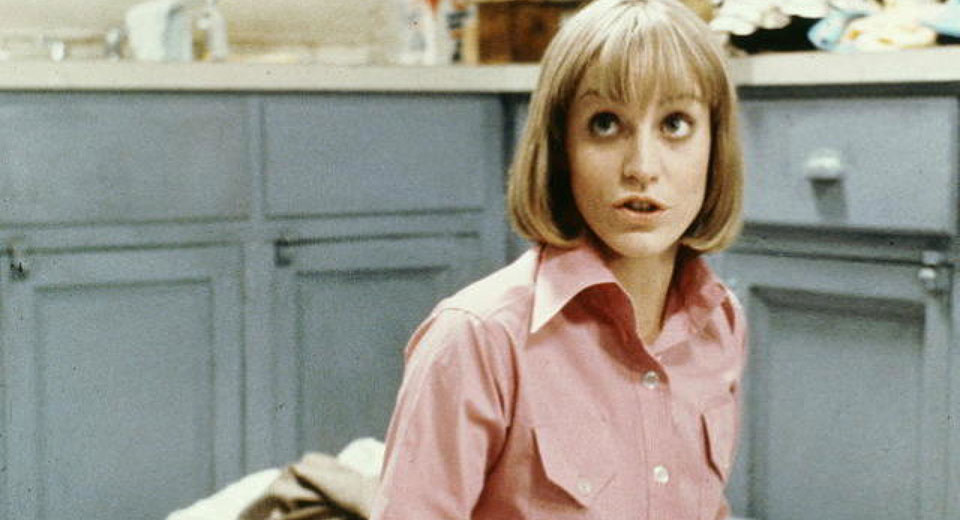 July 7th 2017
As a relentless comedy of ill manners, Diary of a Mad Housewife depicts the hell that is found within the societal fringes of New York City. From the snide art world to the barbaric counterculture music scene, no group or individual spares our title character from making her life a waking nightmare—trickling all the way down to her own children. It's shocking today in its total lack of reprieve for the protagonist, beginning and ending with a bevy of nasty insults directed at every aspect of her character.
As seen through the eyes of disgruntled housewife Tina Balser (Carrie Snodgress), the film covers a year in her life as she bounces back and forth between her chauvinistic husband and misogynistic lover. Tina is married to social-climbing Jonathan (Richard Benjamin), who's ludicrous demands and critical attitude lead her into the arms of moody author George Praeger (a young Frank Langella). Unfortunately, Praeger is no better than her husband, and unsuccessfully attempts to debase her into a desperate sex toy. Ironically, it is Praeger's desperation that's projected onto the more nonchalant attitude exhibited by Tina throughout the affair.
In a 1970 Interview with director Frank Perry and screenwriter Eleanor Perry, they shared that the aim of the film was to "capture the ghastliness, the rudeness" of New York. Primarily shot in high rise apartments, Snodgress is claustrophobically trapped between an insufferable husband and a sadistically repressed lover, both functioning as pseudo-refuges from the cacophonous city found below. In one of the few segments in which our heroine is forced to navigate the streets of Manhattan, she is thrust into the consumerist war zone that is Christmastime in Midtown, only to retreat back into her sad excuse of a sanctuary. This is a harsh yet hilarious comedy, made for those of us who understand that New York can often be cruel and unfair, a place where the ultimate goal is merely self-preservation.
In the dynamic acting triangle of Snodgress, Benjamin, and Langella, it is Snodgress that stands apart. She manages to be sympathetic yet sardonic, with an edge of passive-aggressive rage. Despite the great promise that she displays here in her debut, Snodgress would soon leave Hollywood to embark on a short-lived romance with Neil Young—never to reach the height of this performance again. Beyond our three leads, keep an eye out for the Alice Cooper Band (years before their glam rock phase) and a pre-Young Frankenstein Peter Boyle.
Beyond praise of Snodgress and the film in general, Frank and Eleanor Perry deserve equal acclaim. The director/writer duo, whose work has been unjustly overlooked despite being early pioneers of American Independent Cinema and the New Hollywood movement, has been gaining more recognition as of late. Metrograph kicked off earlier this year with screenings of Play As It Lays and Diary of a Mad Housewife, part of their "Universal in the 70s" film series, followed by the Quad holding a career retrospective last month. Now, Film Forum continues this year's reexamination with a final screening of the Perry's arguable masterpiece—their final collaboration before their divorce a year later.