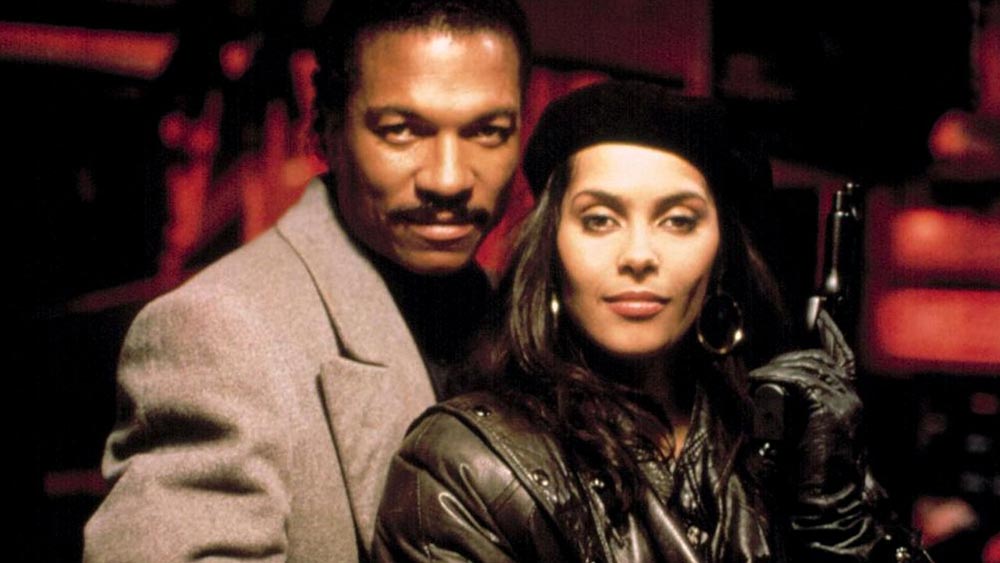 February 10th 2022
Larry Cohen had a busy 1987. He wrote and directed the horror sequels It's Alive III: Island of the Alive and A Return to Salem's Lot; supplied the screenplay for John Flynn's crime film Best Seller, and wrote, and got fired from directing, the hammy NYC neo-noir Deadly Illusion. An oft-overlooked entry in his oeuvre, Deadly Illusion is only partially directed by Cohen but the script—full of corny narration, Hitchcockian set-pieces, and fitting tributes to New York landmarks—has his fingerprints all over it, just like Detective Hamberger's are all over the crime scene.
No, that's not a typo. Billy Dee Williams plays a detective named Hamberger and Cohen's script isn't without a groan-inducing acknowledgment of it. But this stilted humor and references to noir films of the '40s make Deadly Illusion as fun (and ridiculous) as it ultimately is. Cohen clearly has an affinity for hard-boiled crime, as evidenced by his script for the Mickey Spillane adaptation I, the Jury (1982)—he was also fired from directing that production—and underrated genre oddities like The Private Files of J. Edgar Hoover (1977) and Perfect Strangers (1984). Deadly Illusion, despite its perhaps unintentional comedy asides, plays more like a tried and true Mike Hammer narrative than The Adventures of Ford Fairlane (1990).
Deadly Illusion ended up being finished by Hero and the Terror (1988) director William Tannen, a filmmaker with a workmanlike quality that would lead to a career of sturdy, albeit unremarkable genre films starring the likes of Chuck Norris and Dolph Lundgren—far from the iconoclastic nature of Cohen's storied career. The result is a film at odds with itself; Cohen's wise-cracking, energetic script lacks the visual flair and grit of his best films but the idiosyncrasies remain, from the casual Christmas setting to the underbaked romance and moments of sudden violence. It's no surprise that it has largely been ignored for the past three decades with nary a disc release and only a handful of repertory theatrical screenings, but it's a potent example of compromised artistic vision from one of genre cinema's greats, and it may very well include the best screen use of the Rockefeller Center Christmas Tree—you'll know it when you see it!
Deadly Illusion screens tonight, February 10, at Nitehawk Williamsburg on 35mm as part of The Deuce series.