Featured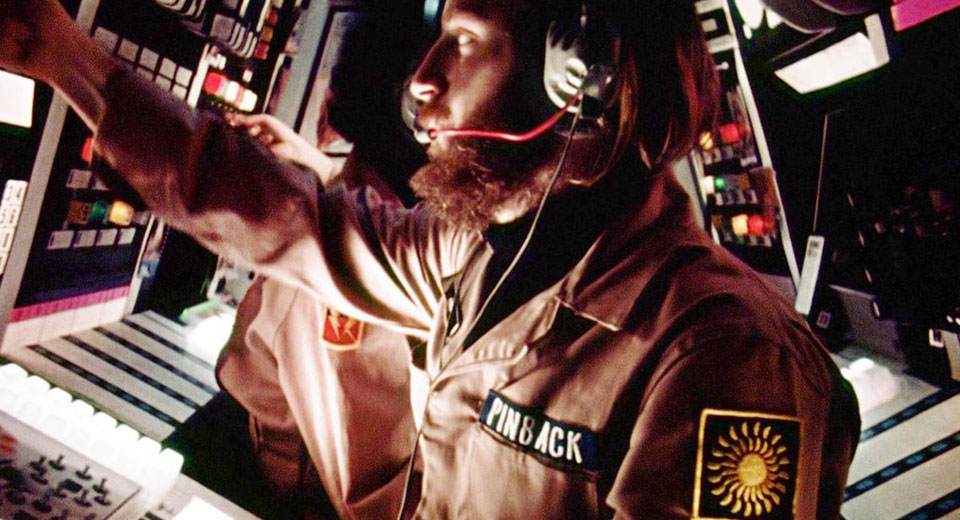 February 29th 2020
Satirical sci-fi master John Carpenter's USC thesis film, Dark Star (1974), was released with the thoroughly descriptive tagline, "Bombed out in space with a spaced-out bomb." The four-man crew of the scoutship Dark Star try to cope with their existential boredom while a massive smart bomb ("an Exponential Thermostellar Device ... equipped with sophisticated thought and speech mechanisms") becomes self-aware in a moment of Cartesian doubt. Dark Star is, alongside Starman (1984), perhaps the most enigmatic entry in Carpenter's varied corpus. What are we to make of these four stranded acid casualties debating ontology with primitive AIs in costumes made of recycled muffin pans and ice cube trays?
Confusion about the meaning of Dark Star has prevailed since its release; screenwriter Dan O'Bannon had to publish an open letter to audiences so they wouldn't take it too seriously. O'Bannon had an outsize creative role, doubling as production designer and lead actor, and Dark Star gives us a glimpse in embryo of the next film he would write: Alien (1979). His character, Sergeant Pinback, is a by-the-book sap whose only defiant gesture is hiding a pet alien (basically a pilates ball with chicken feet) in an unused corner of the ship. When the alien escapes from its closet Pinback ineptly tries to catch it, with hilarious consequences. Alien is therefore sort of an anti-parody of Dark Star, but Dark Star is itself a parody of the work of a sci-fi writer whom O'Bannon greatly admired: Philip K. Dick. The mumbling, cryogenically frozen character of Commander Powell was lifted directly from Ubik, and thanks to the movie's quotidian, cynical tenor ("Do you think we'll ever find any real, intelligent life out there?" "Who cares") the whole thing feels like an unofficial Dick adaptation (foreshadowing O'Bannon's adaptation of "We Can Remember It for You Wholesale" into Total Recall). The fatalistic Lieutenant Doolittle (Brian Narelle), a former surfer who just wants to go back to Malibu, is a typical Dickian protagonist: a man-child who senses that there is more to the world than meets the eye but is ultimately ridiculed into a resigned silence. If Pinback embodies the Heideggerian Grundstimmung of anxiety, Doolittle represents that of boredom. This boredom, in Heidegger's words, "removes all things and men and ourselves along with it into a remarkable indifference," an indifference that enables Doolittle to face his death with enviable casualness.
Come for the resonances of Alien and Philip K. Dick, stay for Carpenter's typically phenomenal brooding synth score.