Featured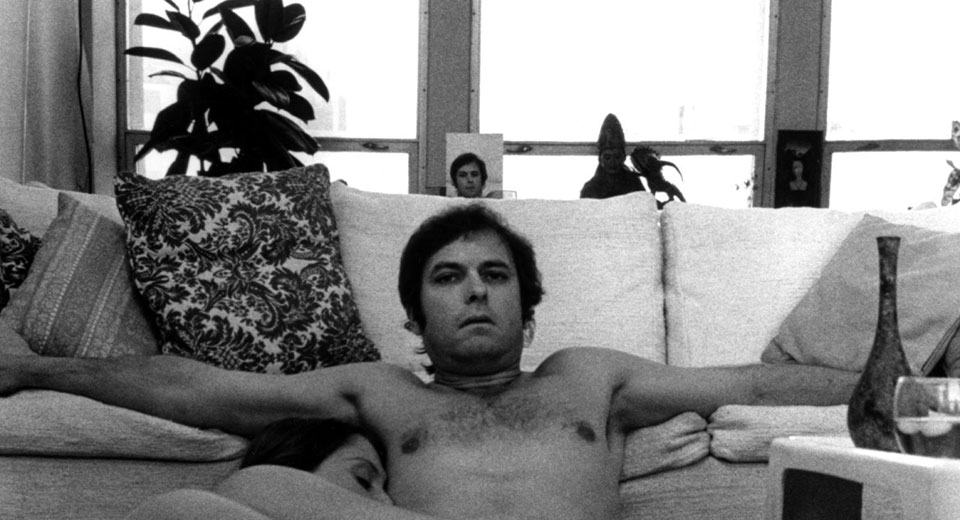 October 26th 2019
Today we feature an interview with filmmaker Milton Moses Ginsberg by Tyler Maxin. As Maxin writes in his introduction:
"Something of a cause célèbre in the local film rags and cognoscenti press, Milton Moses Ginsberg's Coming Apart was heavily publicized as a zeitgeist picture, piggybacking on the success of I Am Curious (Yellow) by teasing X-rated action while positioning itself as a heady bummer trip for the arthouse set. In a rare lead role, Rip Torn plays a Kips Bay psychiatrist descending into psychosexual maelstrom, setting up a hidden camera in his practice to document his trysts, benders, and meltdowns. Since it is structured around vignetted encounters—Torn patienting a nymphomaniac, flirting with a neighbor or McGovern campaigners, confronting an ex-mistress (Viveca Lindfors)—we're not directly told why he's gone to the trouble of documenting his breakdown. It could be a fetish thing, or a self-administered pseudo-psychological study, or, most likely, he could be trying to reconcile his lost grip on reality by outsourcing it to the camera. ... While content-wise Apart is not dissimilar from the middle-class domestic dramas of Faces or Euro-modernism, it formally corresponds more closely to net-era atrocity spectacles like the live-streamed break-up of Internet entrepreneur Josh Harris, the lunatic video-diaries of Björk stalker Ricardo López, or the explosion of multiplex found-footage horror '90s onward."
Read Maxin's full conversation with Ginsberg here.