Featured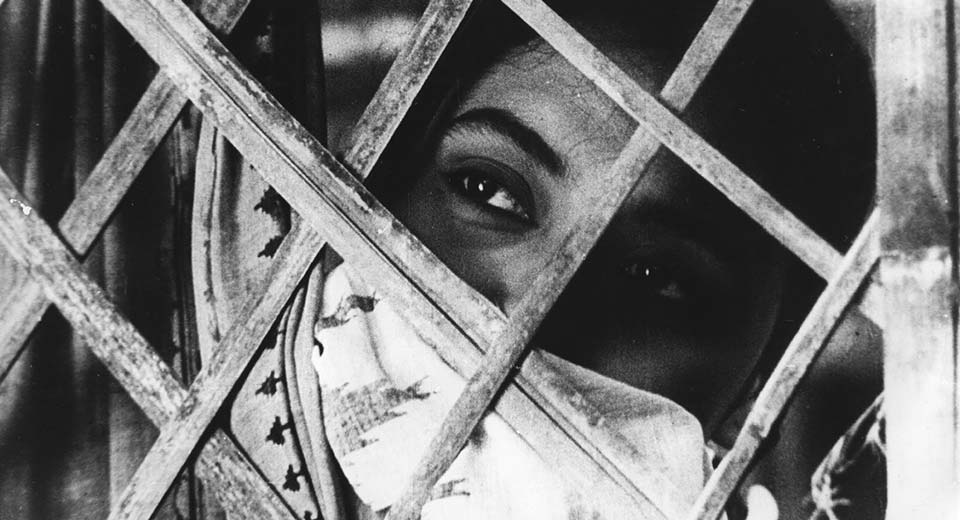 November 6th 2019
When he was in his late teens, Ritwik Ghatak's family force migrated from Dhaka to West Bengal right before the British-engineered 1943 Bengal Famine and the 1947 Partition, which saw the influx of millions of refugees from East Bengal, now Bangladesh. When he read a short story by Shaktipada Rajguru, he decided to write a screenplay set in a refugee settlement that finally gave form to his artfully melodramatic magnum opus Meghe Dhaka Tara (The Cloud-Capped Star, 1960), the first film of his Partition Trilogy. It couldn't be more different from his previous screenplay Madhumati (1958), the star-studded Bollywood reincarnation drama.
When talking of histories, our books mostly remember the men whose valiance and strength won us liberty. In Bengal, we talk about the culturally nuanced bhadraloks who held onto their books in the face of all brutalities and lived a life of rags-to-riches—stories from which are told and retold with much pomp. Ghatak reworks this unitary narrative and through Nita, the protagonist, addresses the gaps in our cultural history and creates a niche for the numerous women who gave up their lives and futures just so their families could thrive. Within a refugee family whose livelihood is defined by a constant need, Nita is the oasis that keeps satiating it and keeps giving till one day she has nothing left to herself. Ghatak's use of light, sound and music in telling Nita's story is impeccable as he plays with the form and presents us with a narrative that is exceptional for its own time.
In a time when the powers of the world and newspapers barely acknowledge refugees and their life stories beyond statistics and numbers, Ghatak's neo-realist, avant-garde film needs be watched at every possible opportunity. Not just because we need to see refugees as human beings but to remind ourselves that there is very little dividing them and us; that they too have their days of singing out loud by a river, photographs of childhoods carefully framed and that we too may lose it all one day, right when we least expect it.