Featured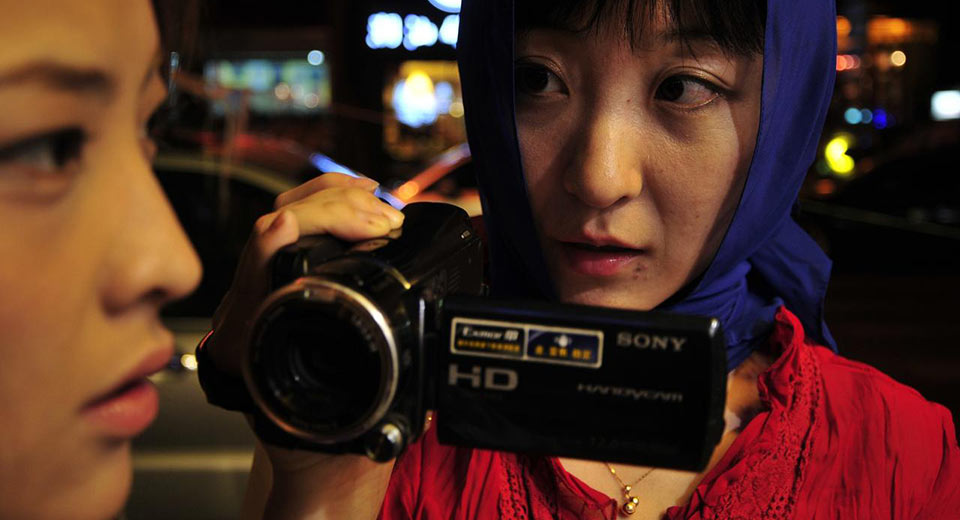 July 26th 2016
In August last year reports began to surface that the Beijing Independent Film Festival had been forcibly shut down. Video footage showed men in plain clothes verbally and physically assaulting attendees, who were barred from the festival site on the outskirts of the city. In one sequence a bystander asks one of the unidentified men, "Who are you?" To which the man replies, "You don't have to know who I am."
In response to the shutdown, a group of critics, producers, and filmmakers have collaborated with the organizers of the original festival to bring a cross section of the films they selected to multiple venues around New York City, including Anthology Film Archives, the Asia Society, and UnionDocs. Grouped together under the banner of Cinema on the Edge: The Best of the Beijing Film Festival 2012-2014, the line-up includes some of the most important names in recent Chinese cinema, as well as a few first time directors who deserve equal mention.
Yang Mingming's debut Female Directors opens with the image of two friends—recent art school graduates—playfully faking orgasms for the small HD camera they pass back and forth with the intention of making a film. It's a moment of camaraderie, and a mutual admission of how much acting is already a part of their lives. As that artifice breaks down under the weight of jealousy and ambition, what emerges is a claustrophobic portrait of modern Beijing, reflected in the lives of two women who find themselves lost in the stories they tell.
Ping'an Yueqing , one of the many documentary productions to come out of artist Ai Weiwei's studio, is a spontaneous citizens investigation into the gruesome death of a local village leader, possibly at the hands of local government officials. The collage of rough, unrelenting interviews, CCTV news feeds, and wristwatch-camera footage, describe an infinitely fractured society, whose poorest citizens are viciously coerced by a state apparatus hungry for prestige and higher profits. There are no answers here, only the bitter taste of a crime that everyone agrees will never be solved.
Hu Jie's film Spark is set in a different key. Focusing on a group of exiled students, labeled 'Rightists' by the Red Guard revolutionaries during the Cultural Revolution, the film unearths the story of one of the only contemporary, published accounts of the Great Famine – an episode in China's recent history which saw mass starvation devastate large swathes of the country. Their newsletter (from which the film takes its title) is a furiously polemical attack on the government's wilful indifference toward its own people. The director lets the texts and their authors, now old and grey, speak for themselves. In the process he channels that fury into something quieter and more meditative. But the effect is just as damning. When one of the former students he is interviewing receives a call from nameless authorities demanding that the interview be stopped, the relevance of the film's historical material becomes all too clear.
This is dangerous filmmaking.