Featured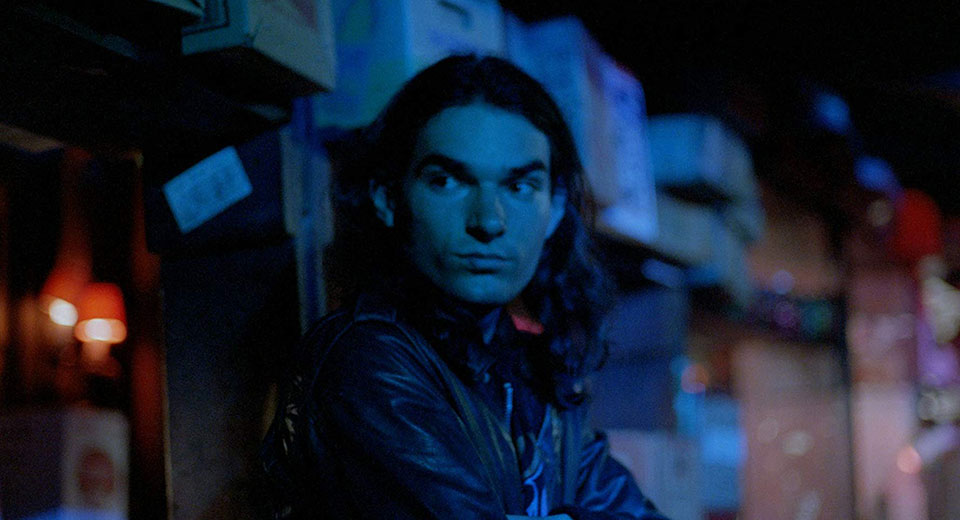 December 11th 2019
Plagued by memories of the cop who ended his killing spree ten years earlier, Mark Trex, aka the Mirror Man, escapes from the state hospital for the criminally insane to seek vengeance. He hitchhikes to New York City on a "quest for the gates of hell," searching for members of the metal band Warriors of the Inferno to fulfill a vision inspired by their lyrics in which Trex, clothed in a loincloth and wielding a sword, vanquishes his deer-antlered nemesis amidst mist-covered ruins in the forest. Meanwhile, Mickey McCardle, the disgraced cop whose partner was murdered by Trex on that fateful night when he brought the then-16-year-old psychopath to justice, learns of Trex's escape and a string of gruesome murders that quickly followed. Anxious to avenge his partner's death, McCardle enlists the help of teenage metal band photographer Tiffany (played by Tiny Furniture's Garland Hunter) to chase down the killer... before it's too late.
Blue Vengeance is a direct-to-video thriller so thoroughly of its time that it is, maybe, timeless. The sinister specters of cable television of the day are in evidence in Trex's Richard Ramirez-esque long hair, eye-catching teeth, and satanic ramblings; the so-called Night Stalker's killing spree ended with his arrest in 1985, the same year that Judas Priest were brought to trial for subliminal messages in their lyrics that supposedly drove two teenagers to suicide. A chase sequence on the M train (filmed without permits) begins in an even more decrepit-looking Canal Street station, and the graffiti-covered bathrooms at CBGB provide a thrash-echoing backdrop. Then there's Tiffany's side ponytail and Mickey's wife's turquoise silk jumpsuit, and a major revelation achieved via a back issue of "Rockhead Magazine" and a "rare" cassette tape—which McCardle and Tiffany listen to via her Walkman, which, conveniently, has speakers.
Per director J. Christian Ingvordsen (best known, if at all, for directing Sandra Bullock's feature film debut, Hangmen), Blue Vengeance was filmed in ten days, often with improvised dialogue, and with onscreen appearances from every member of the crew (plus a star turn from Ingvordsen himself, a sort of C-grade Anthony Edwards, as McCardle). In keeping with the independent exploitation filmmaking in New York of the time, the film's decidedly analog pleasures include vaguely choreographed fight scenes, questionable ADR work, and lovably low-budget practical gore effects; all of this, in addition to truly committed performances and a MIDI soundtrack that's actually really good some of the time, make Blue Vengeance worthy of its re-release by Vinegar Syndrome, and a film whose aspirations are sufficient to fill a big screen.