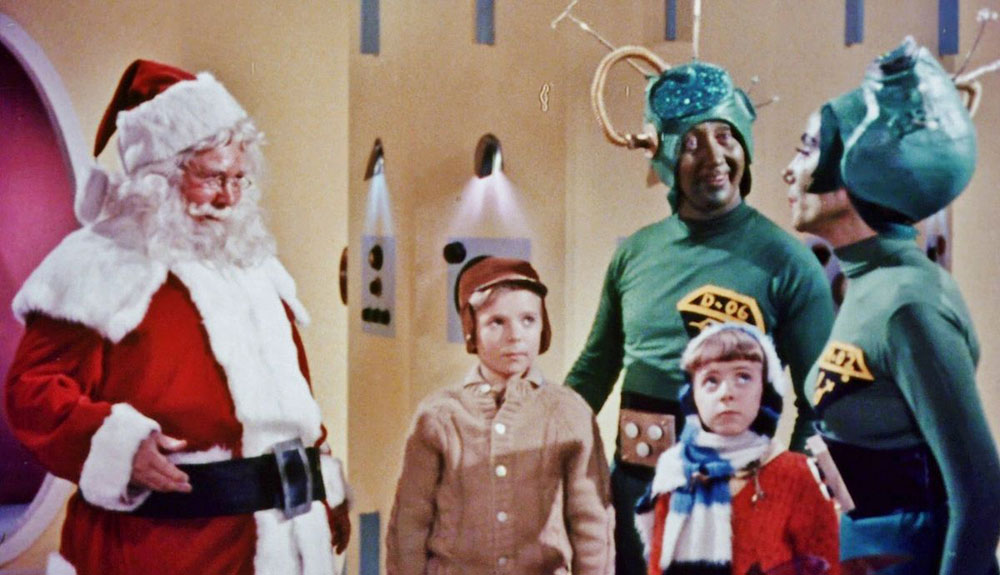 September 1st 2021
I was 12 years old when I first stumbled on a Buffalo, New York-based late-night movie show called Off Beat Cinema. It was well past midnight on a Saturday in 2001, and I tuned in to watch Santa Claus Conquers the Martians (1964), a certified "so bad it's good" classic that I had for a few years been desperate to see. 2001 isn't all that long ago, but it was still before some radical shifts in how movies like Santa Claus Conquers the Martians are consumed. Nowadays, you can search the title on YouTube and watch any number of smeary, pixelated uploads. Back then, the only easy way for a kid like me to see it was by ordering a DVD from the Movies Unlimited catalog (too expensive) or searching a December TV Guide in hopes that some station either had adventurous taste or couldn't afford Scrooged.
But Santa Claus Conquers the Martians was only one part of the broadcast. I was surprised to discover that Off Beat Cinema featured interstitial segments set at a fictional beatnik café called the Hungry Ear Coffeehouse, where a troupe of hepcat hosts introduced "the good, the bad, and the foreign." Seven hosts have drifted through the Hungry Ear since the show began in 1993, with Zelda (played by Constance McEwen Caldwell since 1995), Bird (Anthony Billoni since 1995) and Theo (Jeffrey Roberts since 2016) comprising the current lineup. Shot in black and white, and full of outrageous faux-beatnik slang ("cats," "daddio"), these segments clearly draw more from Roger Corman's beatnik satire A Bucket of Blood (1959) than anything from the actual beatnik scene. (That's not a criticism, just an observation.) Sometimes the Hungry Ear will welcome local artists, musicians, and personalities to perform, or the hosts will venture out to Buffalo art and culture spots, all of which gives the show a uniquely Buffalo texture. Off Beat Cinema represents one of the last surviving examples of a proud art form that stretches back to Vampira: the locally hosted movie show.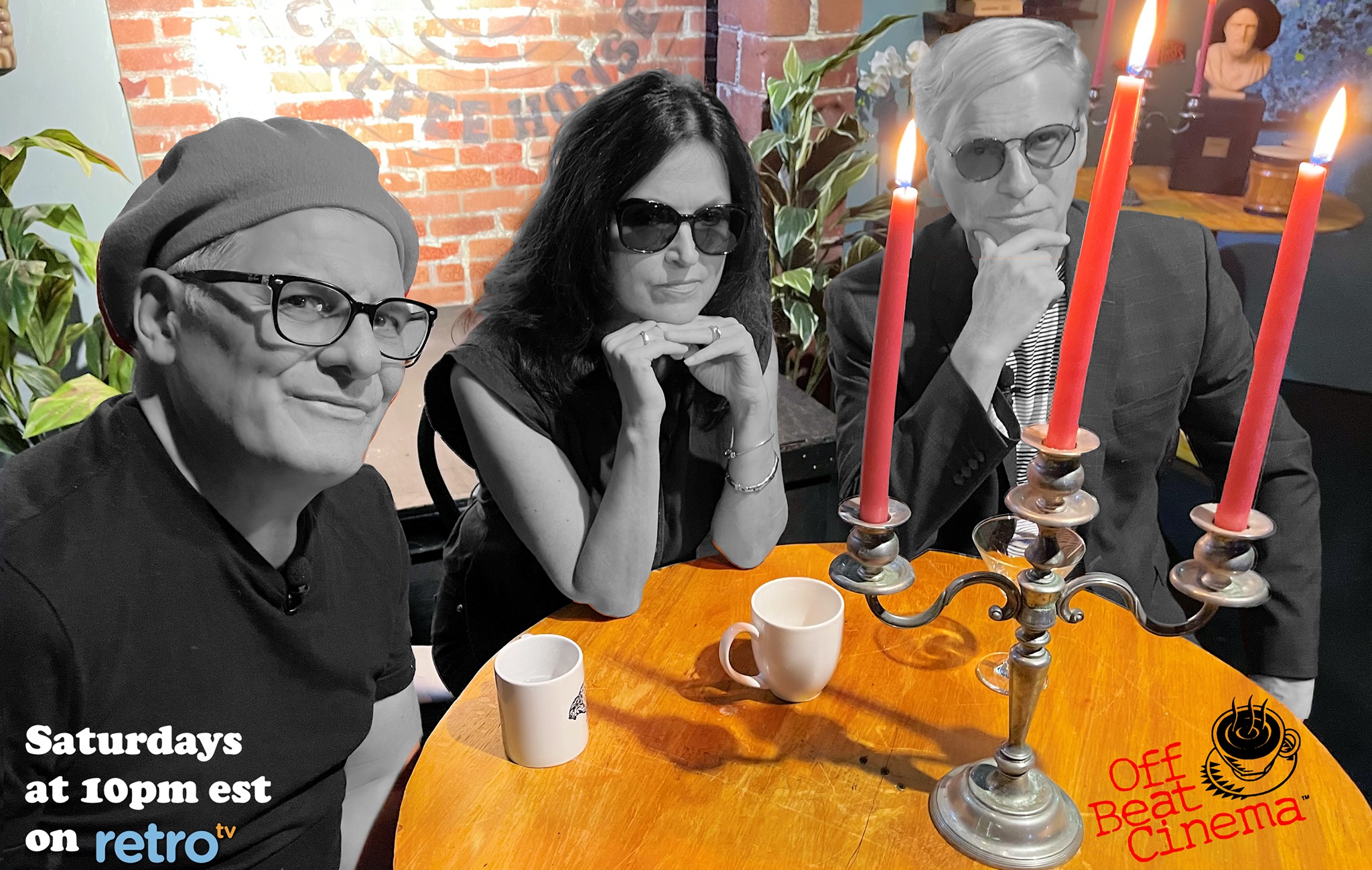 At some point during the show's 28-year run, it reportedly played Breathless and The Seventh Seal. These days the lineup comes exclusively from the public domain, although that's still plenty of fodder for the Hungry Ear's eclectic menu. The September 2021 schedule features Werewolf in a Girl's Dormitory, White Zombie, and Invasion of the Star Creatures. Recent broadcasts have included Edgar G. Ulmer's Detour, Ed Wood's Glen or Glenda?, Buster Keaton's The General, and shorts starring the Three Stooges. At Christmastime they'll run a collection of holiday ephemera featuring Ozzie & Harriet, Abbott & Costello, and Liberace. Of course, there's also a lot of the sort of low-budget '50s and '60s sci-fi/horror, like The Killer Shrews or The Brain That Wouldn't Die or Roger Corman's early works. This stuff was once common on late-night TV but has since been replaced by infomercials, sitcom reruns, and slicker, more expensive movies. But Off Beat Cinema soldiers on, keeping the tradition alive.
I fondly remember the time I stayed up to watch Gammera [sic] the Invincible (the 1966 American edit of the first Gamera film) when I was 14, or a few years later when I'd occasionally flick on the communal TV in my college dorm at 2 a.m. when everyone else was drunk and/or asleep. Alas, I haven't been able to see Off Beat Cinema on the actual airwaves in almost a decade. In 2012 the show switched from Buffalo's ABC affiliate to a local competitor, which doesn't broadcast in my home of southern Ontario, and I miss turning on the TV late at 2 a.m. and seeing Zelda introduce Vincent Price in The Last Man on Earth. The hosts promise a place "where the coffee is always hot and the movies are always cool," and I've missed that feeling.
So, I'm pleased that many of Off Beat Cinema's complete broadcasts are now available on its regularly updated YouTube channel, and I'm happy to find that the ambience at the Hungry Ear is the same as when I left it. I suppose it's not quite the same experience to consciously seek out the show than to stumble upon it, or to watch it in the evening instead of the early morning. Ideally, one would drop by the Hungry Ear when it feels like no one else is there and watch the movies at an hour where they can haunt your dreams. Still, it feels nice to be reunited with old friends, and if you press play at 2 a.m., it's fun to once again be able to have a unique experience with some very familiar old movies.