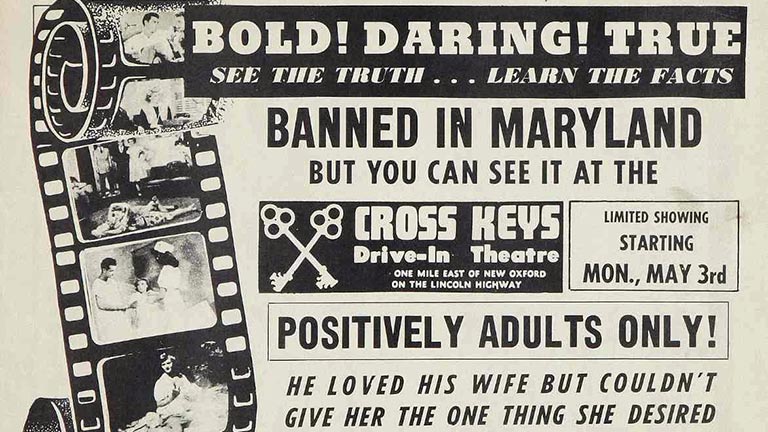 June 18th 2018
Running June 20 through July 1, the tenth edition of BAMCinemaFest continues the festival's tradition of giving New Yorkers the first look at some of the most distinctive independent films of the year. Compared to the New York Film Festival's splashy premieres of prestige, often studio titles and New Directors/New Films' mandate to survey international early-career filmmakers, BAMCinemaFest is typically a looser, more flexible affair, offering a mix of world premieres and New York debuts ranging from experimental documentaries like Penny Lane's The Pain of Others to Indiewood releases such as Gus Van Sant's Don't Worry, He Won't Get Far on Foot. It's also one of the city's most approachable festivals, with affordable and often available tickets.
This year Screen Slate has surveyed more than a dozen noteworthy selections of the festival's twenty features with capsules authored by Danielle Burgos, Jon Dieringer, Laura Fischer, Caroline Golum, Angeline Gragasin, and Dana Reinoos.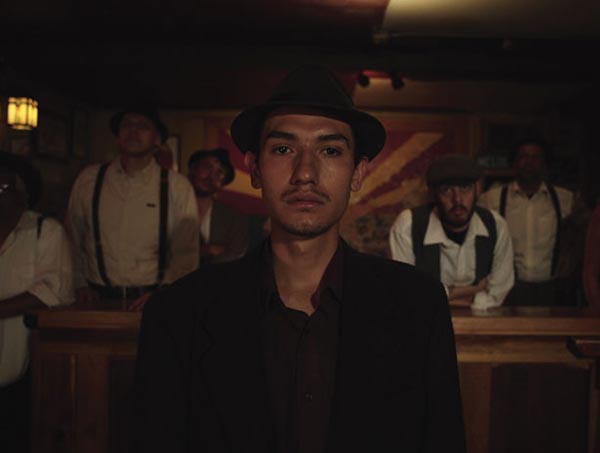 BISBEE '17
Dir. Robert Greene. 112 min.
New York Premiere.
6/29 - 6:45 pm (Q&A with Robert Greene)
In 1917, at the height of World War I, copper miners in Bisbee, Arizona – then the site of America's most productive copper mine – walked off the job and into the streets, demanding safer working conditions, higher pay, and better treatment. The multi-ethnic group, composed largely of recent immigrants or migrant laborers, lasted a day on the picket line before the sheriff and a small army of deputies rounded up the protesters and deported them out of town.
Impressionistic documentarian Robert Greene and crew arrived in Bisbee in 2017, partnering with local historians to organize a centennial of the "Bisbee Deportation," with a town-wide reenactment as the centerpiece. Using residents and borrowed reenactors from the nearby novelty hamlet of Tombstone (!), every participant is given a role – telegraph operator, IWW organizer, shotgun-wielding deputy – but a handful of truly juicy parts are reserved for the descendants of those real-life agitators. Topical and urgent, this is a film that takes its time stretching and contorting itself into just the right shape: elegiac in some parts, rattling in others. Watching the residents of Bisbee collectively "atone" for their past, and reexamine the moral questions therein, is not unlike crashing someone's group therapy: a little self-examination might rub off on you, too. (Caroline Golum)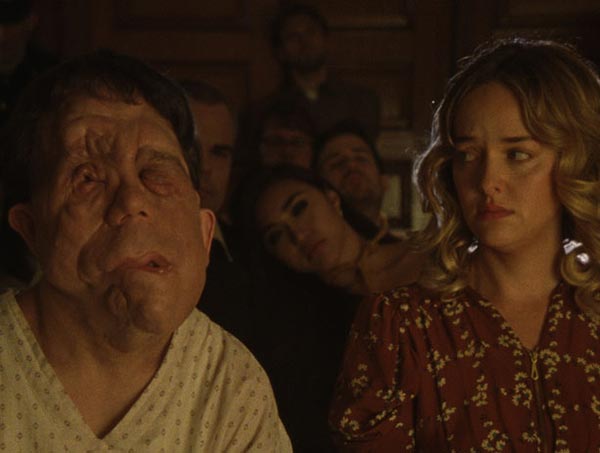 CHAINED FOR LIFE
Dir. Aaron Schimberg. 92 min.
World Premiere.
6/24 - 7:00 pm (Q&A with Aaron Schimberg)
The line between exhibition and exploitation has never been thinner than in Chained for Life, director Aaron Schimberg's knee-slapping follow-up to his 2014 yarn Go Down Death. Self-parodying films about filmmaking too often rely on the usual cheap shots, but here Schimberg and Co. prefer a more withering style of comedic castigation. When an arthouse film crew hires an ensemble of "non-actors" with "physical deformities" to give their hospital horror picture an "uncanny" sheen, things on set – and on screen – go strangely awry.
Working from the top of the film crew pecking order, both the preening leading man (Stephen Plunkett) and the possibly-European director (Charlie Korsmo!) are given the lion's share of this business, made to look at every turn like feckless man-children (men-children?). Leads Jess Weixler and Adam Pearson – you likely know him best from Under the Skin – are spared, save for an awkward first meeting, but their burgeoning relationship is more wistful than funny. The real meat here is in Chained's meandering subplots and asides – a lawn party scene with the separate-but-equal cast and crew, the background actors' shenanigans when left to their own devices – all welcome diversions from the stressful business of filmmaking-on-screen. With humor dryer than Melba toast and an ensemble cast of local color and working professionals with unorthodox traits, Chained is a welcome transgression from the usual indie pabulum. (Caroline Golum)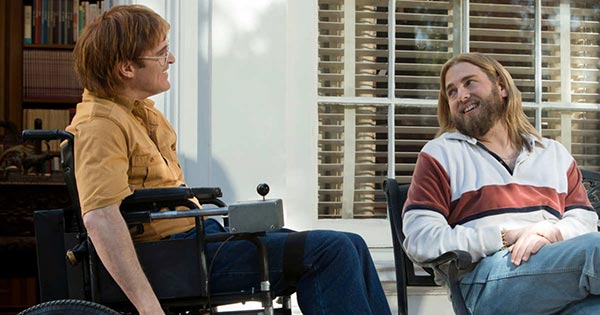 DON'T WORRY, HE WON'T GET FAR ON FOOT
Dir. Gus Van Sant. 113 min.
New York Premiere. An Amazon Studios release.
6/26 - 7:00 pm (Q&A with Gus Van Sant and Kim Gordon)
A quadriplegic alcoholic finding his voice through sobriety and art sounds, insufferably enough, like the Oscar that delivers itself. The twist of Don't Worry, He Won't Get Far on Foot is that the subject is the late John Callahan (Joaquin Phoenix), a Portland-based cartoonist whose work challenges not only the accepted, often sanctimonious attitudes with which disability is addressed (one cowboy in wheelchair says to another, "this town ain't accessible enough for the both of us" – amusingly woke), but also a broader field of sensitive subject matter including race, religion, and sexuality (man-eating lesbian jokes – questionable).
Callahan was an insouciant, perpetually buzzed 21-year-old when he was paralyzed after a car crash during an epic bender. (As his companion, Jack Black's appearance harkens back to the kind of wonderful supporting roles he shone through in films like Jesus' Son.) From there, the basic story is pro forma nonlinear biopic stuff structured around AA meetings (including Udo Kier and Kim Gordon) overseen by a endearingly forthright, genteel gay man (Jonah Hill in Wyatt Russell getup). The whole thing is eminently familiar and at times gratingly Portlandian in its cloying counterculturalism, but I admit I grew misty eyed at all the places the director of Finding Forrester intended. And Phoenix, who excels at portraying motivated slackers with an easy charm, is impeccable. (Jon Dieringer)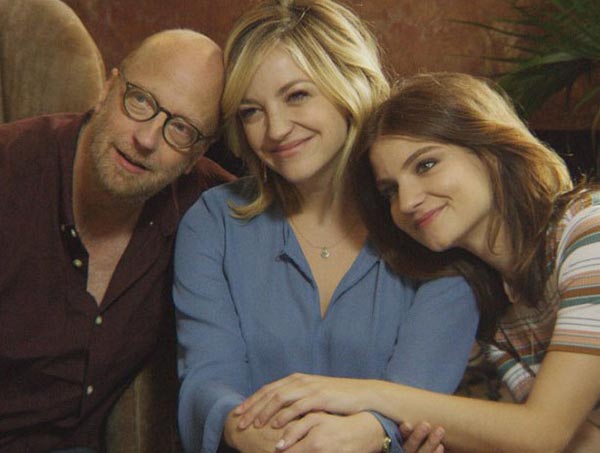 CLARA'S GHOST
Dir. Bridey Elliott. 92 min.
6/21- 9:15p (Q&A with Bridey Elliott and Chris Elliott)
New York Premiere. An Orion Classics release.
Bridey Elliott's debut feature delivers its ghost early on, calling out to loopy housewife Clara Reynolds as she and husband Ted drive to pick up their grown daughters at a Connecticut train station. The spirit of Adelia, the young woman for whom the Reynolds' antique manse was built, is a heavy-handed metaphor for Clara's frustration that isn't really utilized or necessary, though it deflects some of the claustrophobic, inside-baseball feel of a film about the film industry, and adds an interesting hook to what's otherwise a straightforward fucked-up-family chamber piece. It's far more entertaining than overly serious versions of the same, recognizing the shallowness of its characters' problems and mining them for acerbic gold.
Daughters Julie and Riley (Elliott herself) can't shake their past as popular Olsen-esque child stars, and television comedian Ted's just been fired from a show by Julie's 20-years-senior fiancé. Clara's dissatisfied and entitled in the way only an older wealthy white woman can be, but Elliott stacks the family's blatant disdain towards her to build real sympathy for Clara's isolation.
Elliott's real-life family (including dad Chris) play the Reynolds, but those who'd criticize her for leaning on paternal connections might as well lambast the Corman School for building movies around available resources. The entire clan's fully committed to playing the worst versions of themselves and do so with gusto, save for Haley Joel Osment's Joe, the sweet normie weed dealer who gets sucked into the Reynolds' drunken debauchery. (Danielle Burgos)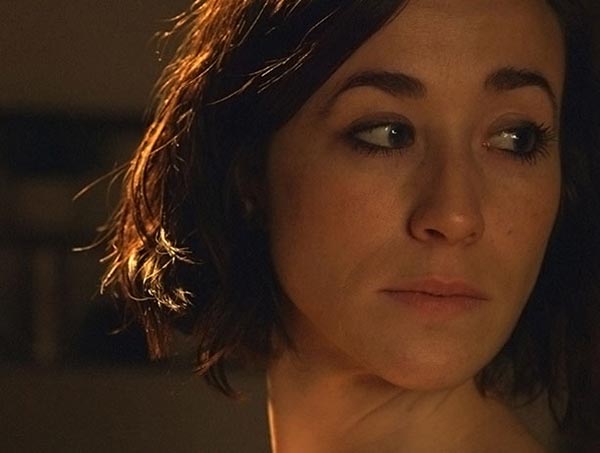 FEAST OF THE EPIPHANY
Dir. Michael Koresky, Jeff Reichert, and Farihah Zaman. 80 min.World Premiere.
6/23 - 4:30p (Q&A with Michael Koresky, Jeff Reichert, and Farihah Zaman)
It's better to strive for something and not quite succeed than to follow rote formula, but unfortunately the segments of this aspiring narrative/documentary chimera don't add up to a larger, or cohesive, whole. While talking-head fact from the actors gradually transitions to the fiction of their characters' tense Christmastime meal, the leap from there to a full-blown documentary segment following a small farm's camaraderie and crop-growing feels off balance, the pastoral beauty too stark a contrast from the cramped fictional space to truly sense parallels.
There's some tenuous connectivity between the unpredictability of loss and of soil, a yin and yang of death and life in full balance, but the switch to the real means of production behind the fictive meal highlights the affectations of the previous scene instead of deepening an understanding. There's progression from a fictional winter overshadowed by grief to a slow, harmonious renewal, capped by the farm's sibling owners throwing a harvest party celebrating the farm's anniversary, a testament to time's power. Inklings of each employee's life outside the farm hint at narratives proliferating beyond the frame, but don't quite fully expand the horizon. This hybrid's reach may outpace its final form, but the filmmakers' courage to take a risk is still laudable. (Danielle Burgos)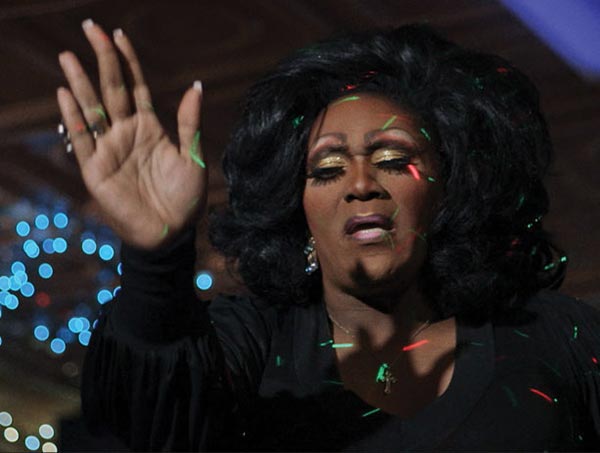 THE GOSPEL OF EUREKA
Dir. Michael Palmieri, Donal Mosher. 75 min.
New York Premiere. A Kino Lorber release.
7/21 - 7:00 pm (Q&A with Michael Palmieri and Donal Mosher, and film subjects Walter Burrell, Jayme Brandt, and Ginger Styles)
"Like any other town, Eureka is a tinder box, just waiting for a match to strike" explains Justin Vivian Bond, the voice-of-goddess-like narrator of this doc feature, an expansion of the 2015 Field of Vision-commissioned short "Peace in the Valley." The film refreshingly redefines gospel for this small Arkansas town best known for its 65-foot Jesus sculpture as well as its annual Great Passion Play, an outdoor spectacle now in its 50th year – and oh yeah, the gays!
For most Americans, the queer community is probably the last thing to come to mind if asked to conjure an image of an the Ozarks – stereotypically associated with social conservatism, portrayed as hillbillies at best, Bible-thumping evangelical bigots at worst. But Eureka Springs just so happens to be the first city in Arkansas to issue marriage licenses to same-sex couples, as the film so beautifully and defiantly illustrates in this portrait of a community whose identity has been reinvented by this collective coming-out. The local gay bar's nightly drag performances ("you can pray the gay way" croons a queen), set against the pageantry of the Passion Play (its own form of drag) reveals a curious world in which both queer and Christian can live in peace and harmony – not only in the same community, but in many cases, the same soul. (Angeline Gragasin)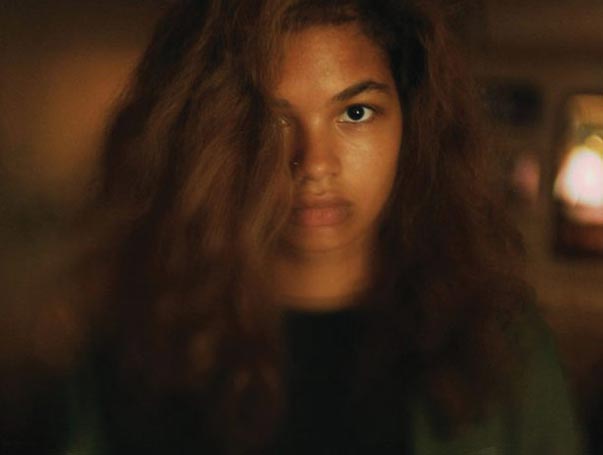 MADELINE'S MADELINE
Dir. Josephine Decker. 90 min.
6/30 - 7:30p (Q&A with Josephine Decker)
New York Premiere. Released by Oscilloscope.
Mileage will vary depending on one's tolerance for experimental theater. For me, this movie should have been a living nightmare, even with the necessary distance film provides. But strong performances, particularly from newcomer Helena Howard as Madeline, bolster the film above its chosen focus.
Exploring process with a troupe is Madeline's relief from her neurotically overprotective mother (Miranda July, playing against type as utterly literal), fretting over Madeline's unspecified illness. Not having seen Decker's previous films, I assumed the constantly racking focus and limited depth of her photography were a disassociation technique; later, I learned it is instead Decker's self-described method of "collaborating" with actors. It's a shame, because wielded with intent, it could have done what cinema does best: fully immerse viewers in another's headspace.
Theater pretends it's for the audience, when they're just hostages to performers indulging their own needs. To its credit, the film tracks this selfishness as troupe leader Evangeline co-opts Madeline's lived experiences for personal ends. Madeline's flattered by her idealized mother's attention, but as Evangeline eliminates other collaborations and invites Madeline deeper into her life, Madeline realizes she's performing "the illusion of you being" Madeline instead of just being. Evangeline crosses a line incorporating Madeline's mother, but their self-absorption forms an echo chamber Madeline must and will escape …using more collaborative theater. (Danielle Burgos)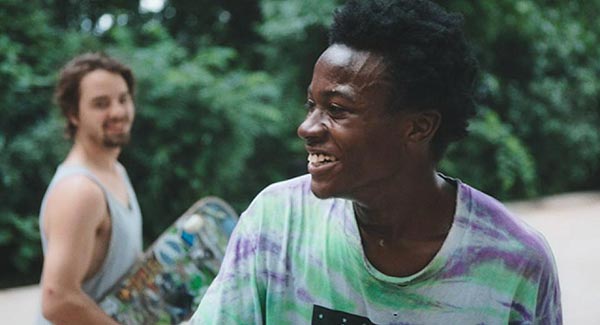 MINDING THE GAP
Dir. Bing Liu. 93 min.
New York Premiere. A Hulu release.
6/25 - 9:30 pm (Q&A with Bing Liu)
What initially seems to be a loving portrait of fraternal bonds among young skateboarders grinding against uncertain futures in Rockport, Illinois, matures into an altogether more fraught tale of domestic violence and familial responsibility. The primary subjects of Minding the Gap are Keire, whose late father's instillation of black pride contrasted with a cruel disciplinary approach; Zack, a charismatic, reluctant new father whose self-professed nonconformity masks darker behavior; and filmmaker Bing Liu himself, age 24 at the time of production, who now recognizes parallels between his skating buddies' lives and his own harrowing story of abuse.
As evinced by years of footage amassed on a variety of formats, Liu's filmmaking emerges from a DIY skate tape ethos, and Minding the Gap is best when it combines this raw approach with the kind of emotional vulnerability that only friends who have grown through shared hardships can offer each other. It's conceivable this may stand as the definitive portrait of young life in the post-industrial midwest circa now, and for that reason, it's a powerful and necessary film. Nevertheless, with a who's-who of documentary foundations and powerbrokers in the credits, it's inevitable that parts of the film are overly polished. Near the end, the heavy-handed score and montage tactics become emotionally assaultive, and the evident fine-tuning of certain character arcs feel like a concession to shopworn "doc" tactics. But if these make the film more accessible, so be it – it deserves to be widely seen. (Jon Dieringer)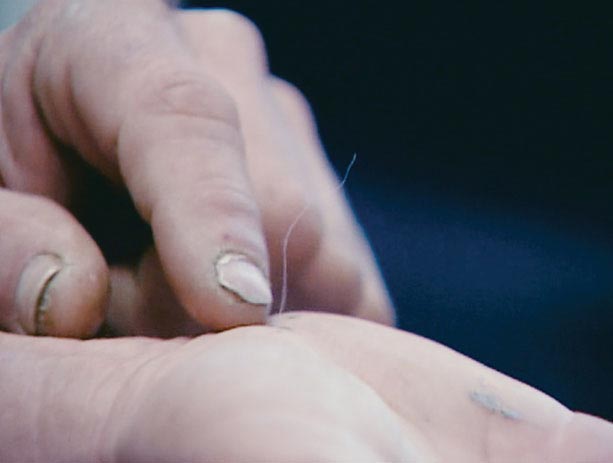 THE PAIN OF OTHERS
Dir. Penny Lane. 71 min.
New York Premiere.
6/28 - 9:30 pm (Q&A with Penny Lane)
The Pain of Others opens with an Anne Carson quote: "One of the principal qualities of pain is that it demands an explanation." As is familiar from the first moments of a doctor's visit, pain, discomfort and illness are language's executioner, and this is nowhere more frustrating than in those instances when what you're attempting to communicate is unknown. But a reason—a specific diagnosis, an originary moment, a cosmic inevitability—must be discovered and, if the sufferer is "lucky," agreed upon by the world at large. So Penny Lane's documentary about Morgellons disease ("a controversial, unexplained skin condition" per the Mayo Clinic's website) relies almost solely on the self-recorded attempts of the self-diagnosed to be heard, understood, and believed. The low-res youtube videos were made almost exclusively by three women who weep or lash out at the haters, espouse the success of such self-prescribed healing techniques as "urine therapy," and examine the evidence they find on their own bodies, parsing the limited pixels of filmed microscope slides or close-ups of chapped lips for evidence of their bodies' invasion. Their videos are enthralling and horrifying in a troubling way, offering each of these women a platform and yet simultaneously undercutting it, not only through news clips but through the increasingly unhinged and often deeply sad videos themselves. "Believe all women" requires a reckoning of the medical profession, which has a long and proven history of disregarding women's suffering; The Pain of Others' position within that reckoning is complicated but not without purpose. (Laura Fischer)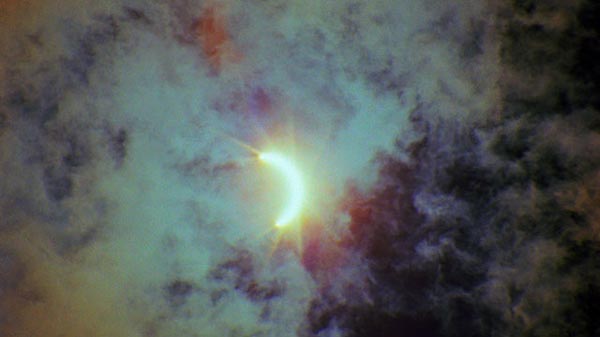 POLLY: RECENT FILMS AND COLLABORATIONS BY KEVIN JEROME EVERSON
Dir. Kevin Jerome Everson, Claudrena N. Harold. 83 mins.
New York Premiere
6/24 - 4:15 pm (Kevin Jerome Everson and Claudrena N. Harold in conversation with Ja'Tovia Gary) 
Filmmaker and educator Kevin Jerome Everson has emerged as a cult hero among adventurous experimental and documentary – or "hybrid", to use the oft-bandied critical nomenclature – filmmakers over the last decade. He is prolific nearly beyond belief. Together, his works add up to a thorough chronicling of an alternate history, a history of the 20th century (and in one case, the 16th) as told purely by working class African Americans. Typically shown scattered amongst shorts programs, BAMCinemaFest deserves due credit for assembling these works as a collective experience.
Sometimes Everson utilizes archival footage, but the archives are predominantly blank when it comes to the characters and events in which he's interested. And so he creates his own archive, meticulously staging period-piece reenactments, and, in the wry gem "Rams 23 Blue Bears 21", co-opting the memory of the Lumière brothers' "Leaving the Factory" while showing a stream of black spectators leaving a football game.
Everson is a professor of art at the University of Virginia, and has become a sort of de facto historian of black culture in Charlottesville. His recent collaborations with Claudrena N. Harold, a professor of African-American and Labor Histories at the university, are vibrant and inspired, bringing to life student movements of UVA past with an urgent attention to detail. That level of detail becomes eerily uncanny in "How Can I Ever Be Late", a crowd-pleaser capstone to the program, in which a group of UVA students are tasked with picking Sly and the Family Stone up from the airport on high contrast black and white 16mm film. (Mark Lukenbill)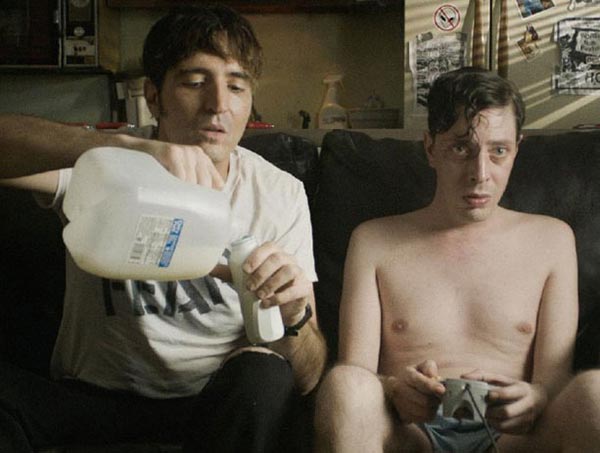 RELAXER
Dir. Joel Potrykus. 91 min.
6/29 - 9:30p (Q&A with Joel Potrykus)
New York Premiere. Released by Oscilloscope.
Joel Potrykus transports the oft bucolic survival genre to the ugliest time and aesthetic in history – proudly fratty, intentionally gross Midwestern nü-metal on the brink of Y2K. Looking like a Gen-X Buster Keaton, spineless, aimless Abbey sits in a grimy apartment playing Tony Hawk's Pro Skater under vague milk-chugging duress, berated by older brother Cam. Merging the worst of Ving Lee and Henry Rollins, Cam aggressively bullies Abbey for not following through on any of his meaningless challenges, and sets the film's ultimate stake, such as it is: he challenges Abbey to beat the all-time high score on Pac Man, reaching level 257 before midnight New Year's Eve without getting up from the couch for any reason until Cam comes back from a squat party.
Sitting through this movie was my challenge. Occasionally the sweet release of game footage relieved my eyes from the palpable, accumulating filth and suffocating location. Emotionally protective 3D glasses and hints of latent psychic power provide some reprieve from the irritation of watching a man use wits to survive but not to just…get up, even after learning the physical impossibility of his challenge. The film offers an absurdist take on the 2000 rollover that puts everyone in survival mode, which, compared to fantasies of reuniting with his perverted absentee dad, barely affects Abbey at all; in fact, his threadbare null of a life puts him well ahead of the pack in subsistence living. It's just too bad we have to bear witness. (Danielle Burgos)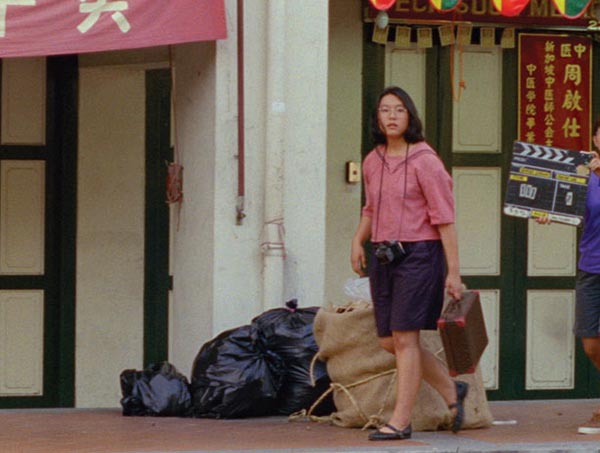 SHIRKERS
Dir. Sandi Tan. 95 min.
New York Premiere. A Netflix release.
6/25 - 7:00 pm (Q&A with Sandi Tan)
With an ever-mutable skyline under constant development, Singapore has been characterized as a "city of forgetting." So there's an added sense of fascination to the inherently romantic notion of the lost or uncompleted film when it relates to the island city-state – even more so when it is an independent film made by teenage iconoclasts hailing from a place that has been historically forbidding to counterculture. (Among the things Singapore has banned are chewing gum and performance art.) Shirkers was to be a 16mm post-punk road movie – set in a surreal version of country that can be driven across in fewer than 40 minutes – written, produced, and shot by a trio of young zine-making, tape-trading female outcasts. These women had found their tribe in each other. And they felt they had found a mentor in George Cardona, an idiosyncratic educator and cinephile who became a co-conspirator and the nominal director of Shirkers. But when the film was completed, Cardona abruptly ghosted with all the footage, leaving no trace.
That the colorful, psychedelically stylized footage of the original Shirkers appears throughout writer/star/ringleader Sandi Tan's documentary of the same name broadcasts some kind of resolution early on. But the film is pervaded by an alternately whimsical and agonizing sense of mystery, one steeped in contradictions of accomplishment and missed opportunity – and the enigmatic figure of Cardona, one of the most devious and compelling antagonists in recent documentary. The legacy of Shirkers's production looms so large within Singapore's small film community that its influence is spoken of as though it were a completed work. But in its present form Tan has reinvented it as a beguiling and electrifying masterpiece. (Jon Dieringer)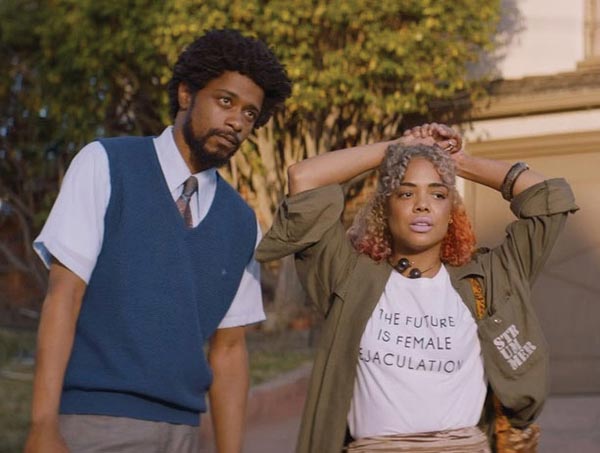 SORRY TO BOTHER YOU
Dir. Boots Riley. 105 min.
6/20 - 7:30p (Introduced by Boots Riley)
New York Premiere. Released by Annapurna Pictures.
Cassius "Cash" Green (Lakeith Stanfield) takes a last-ditch telemarketing job and gets his first taste of success following a coworker's tip to use his "white guy" voice (dubbed by David Cross and really, more a state of mind). Cash ascends the corporate elevator to where the real deals are made, leaving behind friends, union-organizing coworker Squeeze (Steven Yeun), and confident, politically-accessorized artist girlfriend Detroit (Tessa Thompson) in order to sell arms and slave labor internationally. Cash is quickly inundated in the coked-up world of "visionary" WeWork CEO Steve Lift (Armie Hammer, fully embracing his role as Aryan avatar) and justifying scabbing the picket line his friends demand fair wages from with his newfound economic stability.
Lift wants Cash in on his next plan, a logical late-stage capitalist conclusion: better workers through science, lusus naturae whose hideous details are best left a surprise. Cash is horrified, but learns the hard way Lift's "it's not irrational – it's for money!" defense is the societal rule that deified Lift to begin with.
With shantytowns littering the landscape and posters offering corporate feudalism as solution to corporate-created problems, the world Boots Riley builds in his feature debut's been called dystopian, but is just down the road from present-day. It's a blatantly handcrafted film that's overall obvious and muddles its message by technically proving Lift correct, but skates by on its unique charm and earnest message (ultimately a more militant one, amen). (Danielle Burgos)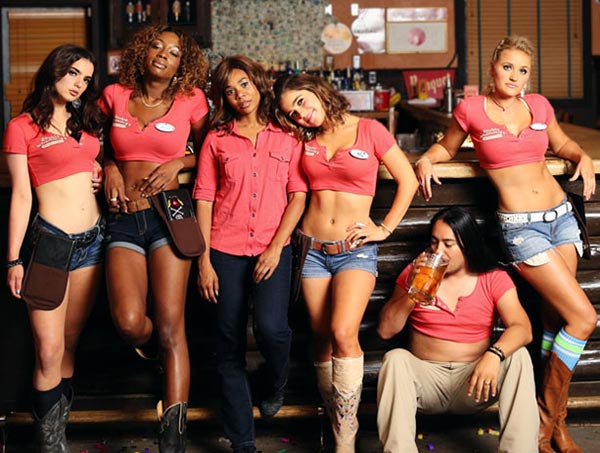 SUPPORT THE GIRLS
Dir. Andrew Bujalski. 93 min.
New York Premiere. Released by Magnolia.
6/22 - 7:00 p.m. (Q&A with Andrew Bujalski, Regina Hall, and Shayna McHale)
Andrew Bujalski has spent the last few years developing into one of America's foremost humanist filmmakers, and Support the Girls is his finest film yet. A slice-of-life feature about a tumultuous day in the personal and professional life of Lisa (Regina Hall), the manager of a Hooters-esque sports bar, Support the Girls focuses on the lives of a wide swath of working-class women without condescension. Hall is in the role of her career; Lisa is a woman who is trying her best to be kind in a world that is deeply, and increasingly, unkind, especially to her "girls." Maci (Haley Lu Richardson) is almost manic in her cheerfulness, and Danyelle (the magnetic Shayna McHale, also known as the rapper Junglepussy) is Lisa's second-in-command who doesn't mind pointing out the restaurant's racist staffing policy. Bujalski deftly weaves in salient social commentary, because these women's lives are inherently political; working class women (particularly women of color, queer women, and single mothers, like Lisa's girls) are politically vulnerable, but Support the Girls is an empathetic, sensitive (and funny!) portrait of female resilience and solidarity. (Dana Reinoos)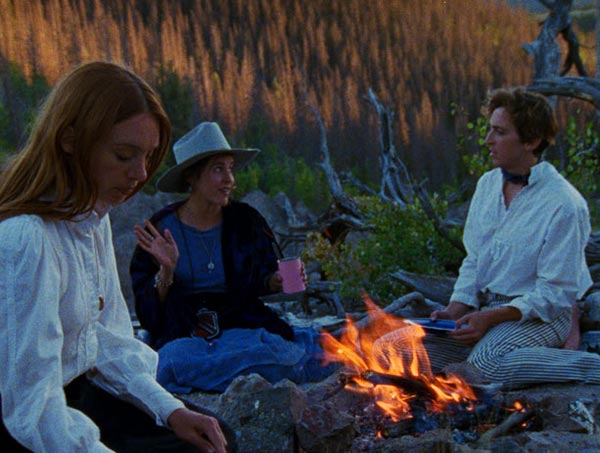 TWO PLAINS & A FANCY
Dir. Lev Kalman and Whitney Horn. 89 min.
World Premiere.
6/28 - 7:00 p.m. (Q&A with Lev Kalman and Whitney Horn)
If you're a fan of celluloid, the first credit in Two Plains & a Fancy – "Shot on Kodak Motion Picture Film" – will give you chills of joy. Directors Lev Kalman and Whitney Horn filmed their gorgeous, laugh-out-loud psychedelic Western in 16mm, giving the colors and textures of the mountainous Old West vivid depth and texture. The film stars Marianna McClellan, Laetitia Dosch, and Benjamin Crotty as the title's trio: a former scam mystic turned actual mystic, a French geologist, and a dandy artist from New York City. With no backstory, the three rent horses in a small Colorado mining town in search of increasingly remote mineral spas. It's a road movie with no real destination – as Alta Mariah Sophronia, the phony psychic puts it, they're out there "searching for… whatever." The plot, as it is, takes frequent digressions, and the film's 89 minutes include a monologue about the ethics of anthropology, a seance-as-ASMR-video (with flickering lights and guided meditation), and a lesson on the geology of Colorado (too few films take such full advantage of their location), among other things. McClellan, Dosch, and Crotty all give mannered, hilarious, totally earnest performances – there's not a hint of irony, thankfully. A purposefully unrealistic period piece can be tough to pull off, but Kalman and Horn do it with aplomb. (Dana Reinoos)