Featured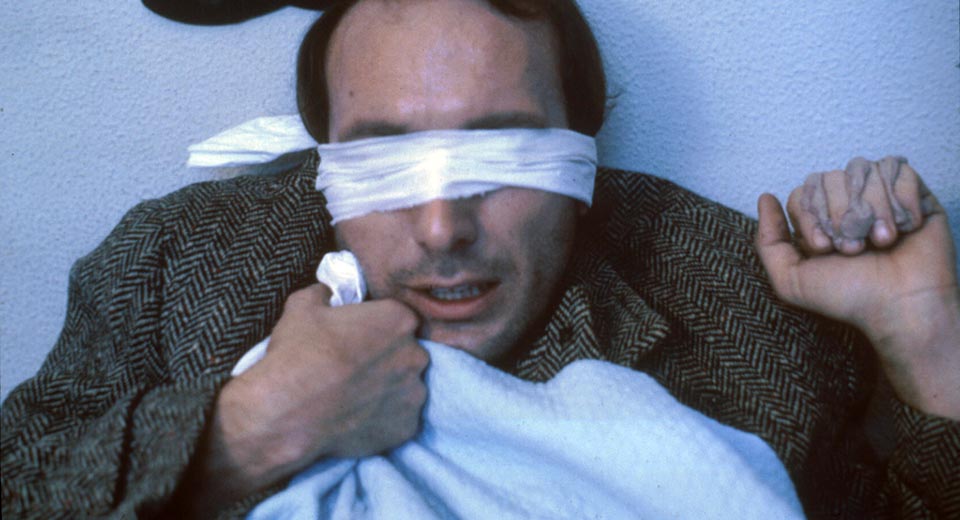 October 20th 2016
Today Screen Slate is thrilled to launch the 12-program Marshall McLuhan-inspired film and video series The Medium is the Massacre at Anthology Film Archives. It's a lineup that we're proud of, and it also represents the first in a series of ongoing collaborations with Anthology that also provide benefits to Screen Slate members, who can attend any one program of their choice for free. The support of Anthology and our readers is essential: currently 100% of our budget comes from these small monthly readership contributions, without which we could not exist. If you are a daily reader, it's imperative to our survival to chip in if you can. For the monthly equivalent of a beer or a matinee movie ticket, you can continue getting daily film listings and write-ups, but also attend events; get first access to our members-only weekly digest email launching next month; and, at the $10 level, receive our annual digest journal plus a limited edition compendium covering our first five years that will be shipping before the end of 2016. And if you sign up today, you can join us for an exclusive reception for members and their guests at 6:30 pm before tonight's screening of Arrebato to have a movie and a drink on us and meet other readers (and also get a guaranteed copy of our McLuhan-inspired zine).
A major arthouse cult classic in Spain that is all but unknown in the U.S., Arrebato is the lone solo narrative feature by director Iván Zulueta, a central figure of the post-Franco Movida Madrileña countercultural movement and close colleague—and indeed inspiration to—Pedro Almodóvar (who even has a bizarre voice-only role as a key character later in the film). It's ostensibly only loosely a "horror" film and therefore the perfect series entry for those disinclined to more traditional genre films. Like Dracula, it follows an epistolary form: Eusebio Poncela is José, a preppy B-horror filmmaker and heroin addict who has just two brief but memorable encounters with Pedro (Will Moore), an obsessive, aspiring experimental filmmaker and fellow user. As the film begins, José receives a mysterious package from Pedro with an audio cassette, a reel of Super 8 film, and an apartment key. José and his girlfriend (Cecilia Roth) pop in the tape, thread up the film, and cozy up to a creepy confessional in which Pedro narrates the history and fallout of his and José's encounters, culminating an eerie exercise in autonomous pure cinema.
Further narrative summary is futile; suffice to say, Arrebato is a vampire story without vampires, and yet to reduce it to simply an "allegorical vampire" tale feels like a dead end. Likewise, the conflation of drug use and vampirism is not as neat nor self-contained as it is in dozens of other movies conflating bloodsuckers and addiction. At its heart is a kind of abject, despondent cinephilia: the compulsion to film, watch films, and be filmed. That Zulueta never made another theatrical feature is a shame, but he left us a masterpiece. And in the spirit of the series's pairing horror features with thematically corresponding experimental films and media art, we're pleased to present it alongside Leo es pardo, Zulueta's Super 8 film that represents a kind of first stab at the subject matter.
We'll be shamelessly plugging The Medium is the Massacre all weekend and intermittently throughout its run but still acknowledge that there's a whole lot going on this weekend (including a brand new movie theater), so please bear with us while we take a break to plug our own programming. And if you make it out, say hello!