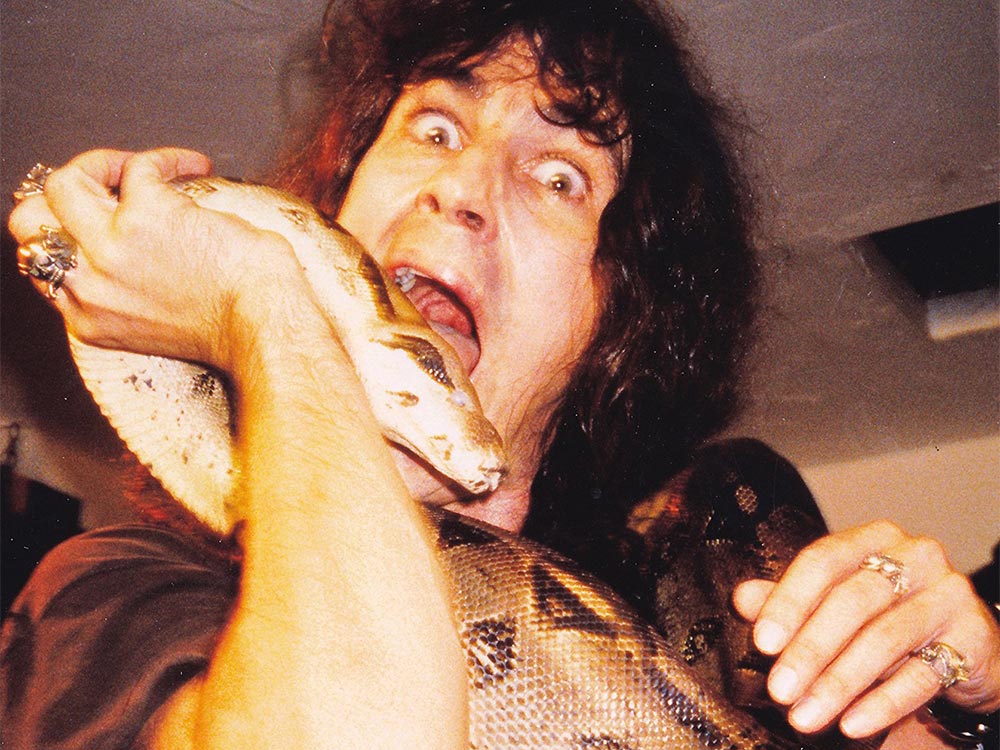 August 20th 2023
It's too bad the current season of How To with John Wilson will be the last. For a good while Wilson's presence in the documentary scene, as a sociable everyman and bringer of New York–style refreshment, felt like a sorely needed human touch. As if for consolation, he's presenting a series at Anthology Film Archives, showcasing original work by the How To crew, as well as a survey of his own influences. A sort of Rosetta Stone of the Wilson worldview, "John Wilson Selects" offers a useful reminder that the tradition in which he works has deep and sturdy roots.
Take Looner (2007), Wilson's own 13-minute student film from his days at SUNY Binghamton, an important pivot away from his earlier juvenilia of self-made parodies and inquisitive pranks. In this loosely journalistic, genuinely receptive, no-frills portrait of balloon fetishists, we sense the filmmaker first discovering and cherishing what he would later describe as "that moment you try to stop giggling and get serious."
What might be a film that gave him the idea to prioritize that? First on the list is Mark Lewis's Animalicious (1999), a mutedly delirious compendium of six strange encounters between man and beast, described and re-enacted by several of the parties involved. A film whose conspicuous TV-movie qualities surely did it no favors upon initial release, Animalicious clearly hails from a more innocent time—long before our exhausting industrialized hype factory full of humorless hectoring documentaries and over-cranked genre cash-grabs. With a laid-back pace, but also a solid grasp of the narrative momentum that arises from characters being maneuvered toward peculiar destinies, it plays like a missing link between Unsolved Mysteries and Drunk History, or between Errol Morris and Christopher Guest.
More to the point, though, is its influence on Wilson. This is an affirming style of portraiture, a respectful demonstration of preposterous events. Lewis has a way of being fully engaged but just cheeky enough—disarming the viewer's judgmental impulse without entirely denying it. Because how else do you portray the hunter who got himself shot by the wounded turkey in his trunk, and then had to spend five days in jail, on crutches, because he shouldn't have had the turkey in the first place? Animalicious also adds a new layer of existential pleasure to the dynamics of re-enactment by allowing us to consider how animals seem more natural playing themselves than people do. Chapter headings—Harmony,
Justice, Vanity, Destiny, Forgiveness, and Fate—add a gentle touch of ambition without going overboard, which helpfully frees up other opportunities to go overboard, such as with the attacking-squirrel POV shot.
Pathos is possible in these stories, like the one about the unfortunate encounter between a boa constrictor and a chihuahua, and the failure of their respective owners to make amends. After that one it's a relief things seem to work out better between the bald Englishman and the falconer whose hawk swiped and shredded his toupee.
As is regularly suggested by his own show, and by the rest of Anthology's program—with essential works from Les Blank, George Kuchar, William H. Whyte, and more—anything "John Wilson Selects" is bound to be interesting. He's a gifted noticer, and a reliable recommender. Maybe the most Wilsonesque aspect of Animalicious is its good faith, a register of amenable semi-seriousness which may ultimately be the least disingenuous possible approach to the material.
Animalicious and Looners screen this afternoon, August 20, and on August 23 and 28, at Anthology Film Archives as part of the series "John Wilson Selects."