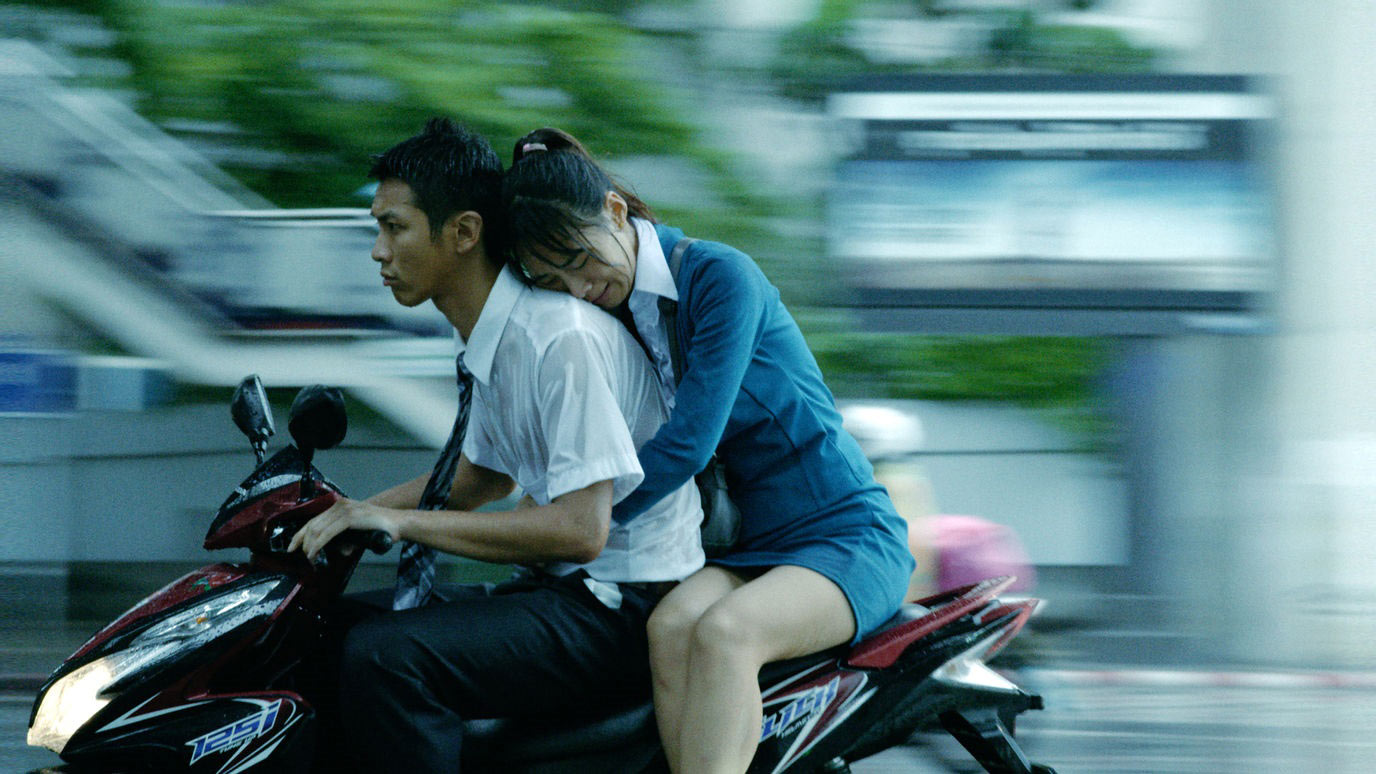 March 31st 2021
Due to 124 years of British occupation and the cumulative meddlings of foreign interests, the once self-sustaining agricultural systems of Myanmar were devastated and replaced by an export-oriented industry that benefited the rich and the few. Today, many Burmese smuggle themselves abroad for better-paying undocumented work to send money to their families back home. But there are few opportunities for upward mobility for those who stay, making the country's prevalent get-rich-quick schemes more alluring. If you can afford a bus ticket to Kachin, you can illegally mine for miracle jade and try to launch yourself out of poverty. Alternatively, there is the risky but ubiquitous trade in opium and crystal meth.
When a 16-year-old Midi Z won a scholarship in 1999 to leave Myanmar and attend high school in Taiwan, it represented a chance to break out of this cycle. His mother borrowed money from friends and family, and his sister, who worked in Thailand, sent money back to help raise the half million kyat that he needed to buy his passport. He went on to study industrial and commercial design, worked odd jobs, and wound up studying under Hou Hsiao-Hsien at the Golden Horse Film Academy in Taipei, all while frequently returning to his home country to make films. Almost all of his work portrays poor Burmese Chinese characters who didn't have the same luck getting out. "Before I came to Taiwan, I had a plan to work as a drug dealer. I did plan that," Z told Asia Society. It's rare that an artist comes from the same circumstances that they portray in their work, yet Z is less well-known than many well-heeled filmmakers who also depict the lives of people living below the poverty line. The Museum of the Moving Image's retrospective, "Six Films by Midi Z," gives US viewers an overdue opportunity to become acquainted with some of the films in his cumulative portrait of Myanmar.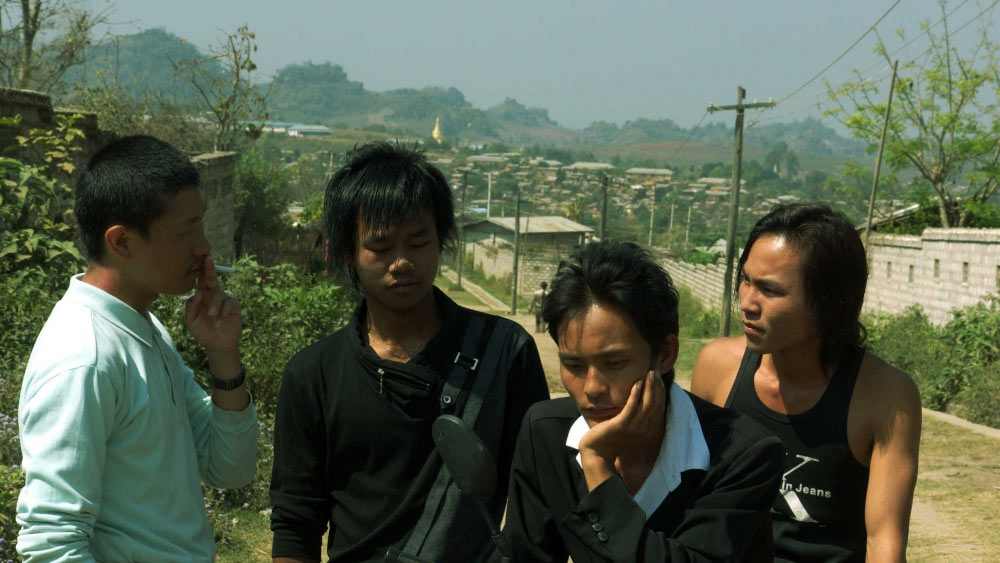 In his first feature film, Return to Burma (2011), Z tells the story of Xing-Hong (Wang Shin-Hong), who decides to go back home to Burma after a stint of construction work in Taiwan. (Burma is the country's colonial name, while Myanmar is the name appointed by the illegitimate junta government in 1989.) After Myanmar's first parliamentary election in two decades, the value of the kyat appreciates and the hopeful buzz gets to Xing-Hong. We see him on every leg of his expectant trip home: the plane, the taxi, the bus, a scooter. Along the way, agitprop pop songs croon over the radio. Their lyrics are unbelievably dry, but sung passionately like a love ballad: "In Burma, this is a day of historical importance / The great congressional representatives will discuss affairs that matter to this country!"
Ice Poison (2014) follows two characters who also try to make ends meet in Myanmar. An ex-farmer (again played by Wang Shin-Hong) tries his luck as a scooter taxi driver but finds more work doing deliveries than picking up fares. Sun-Mei (played by Z regular Wu Ke-Xi) returns to Myanmar from China after escaping an arranged marriage. She's determined to make ends meet the way she used to, by selling "ice" (crystal meth). But the business is more dangerous now and she decides to hire a driver, occasioning the convergence of her and the scooter driver's storylines. The driver has made a point of avoiding drugs the whole film, but when Sun-Mei first offers him the job and asks him to try some ice, he doesn't need much prodding.
As in Return to Burma, Z creates a sense of authenticity in Ice Poison by forgoing permits and filming his characters in bustling public environments. When the scooter driver competes for fares at a crowded bus terminal, you know he's interacting with people who don't know they're being filmed. Real scooter cabbies pile around the bus doors to surround and solicit fares from leaving passengers. But the drug-fueled relationship between Sun-Mei and the driver also infuses the film with a certain dreaminess. We never see them being intimate outside of inhaling ice together; their ecstasies are short-lived and their comedown is long. Z's sustained wide shots and sparing use of medium shots and closeups have led people to describe his gaze as "nonjudgmental," but I see it is simply as the unconscious tendency of a filmmaker who is so close to his subjects that he doesn't feel the need to frame them with contrived intimacy, the way an outsider would.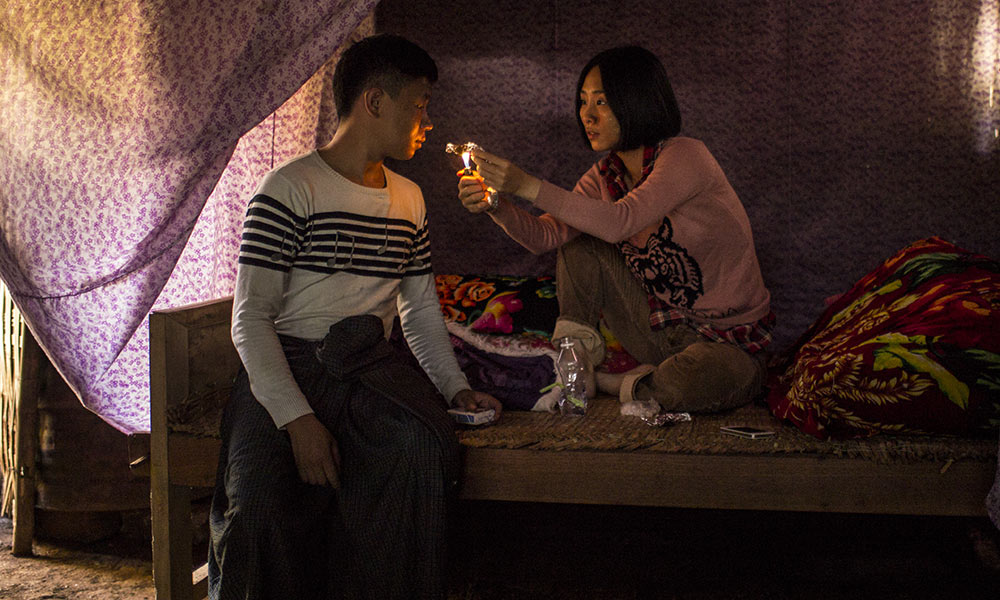 The Road to Mandalay (2016, pictured at top), which, like Ice Poison, centers on a relationship between a man and a woman who are never shown to be intimate, is something of a departure for Z, and not only because the film follows Burmese workers in Thailand rather than Myanmar. The film looks cleaner, and Z shot significantly more coverage and closeups. Instead of relying on available light like he did in his previous films, he used a full lighting crew to imitate and augment it. But the film's cinematography and performances remain naturalistic and Z can still hold a long take. You'd have to be familiar with his earlier films to sense the uptick in artifice, which stems primarily from the markedly higher production values.
Z shot the two documentaries in the retrospective, City of Jade (2016) and 14 Apples (2018), on his own without so much as a sound man. The shotgun mic attached to his portable camera captures sound at a limited range, requiring him to be close to his subjects. City of Jade follows his older brother, Zhao De-Chin, into the jade mines. 14 Apples documents the life of Wang Shin-Hong, the star of Return to Burma and Ice Poison, as he heeds a fortune teller's advice to become a monk and eat an apple a day for two weeks. Both films were shot from the hip, with some seriously wonky camerawork and zero pretension to prettiness. Z prioritizes proximity and mobility, and the result is an unusually intimate feel.
Watching Z's documentaries further affirms how close he is to the subjects in his narratives. Some conversations in the docs are nearly identical to those in his fiction films. Both City of Jade and 14 Apples are part of a living dialogue with the colonial history of Myanmar: Sun-Mei from Ice Poison wears skin-whitening thanaka powder on her cheeks for the whole film, and in 14 Apples we see that the powder is not limited to the cities but also pervades rural communities. Similarly, London Brand cigarettes manage to be sold throughout the country and even reach the interior. We also feel the incursion of Chinese capital. "Every brand ends with a 'bo.' That's because Kenbo is too popular," a scooter salesman laments. Kenbo is a Chinese scooter brand, and there are a bunch of copycats, like Marbo, that try to bank on the name. These details are simply there. The lack of economic support for Myanmar paired with a slew of international companies profiting off of it says all you need to know about the priorities of globalization and its effects on the country.
Today, a deadly military coup threatens the civilians of Myanmar while the UN and various world powers passively stand by or directly endorse the junta. Asians and Pacific Islanders are hurting around the world and the state of cinema is the least of our concerns. But for whatever it's worth, I have become twice as sensitive to how our stories are distorted, streamlined, and shrunk down to the lowest common denominator. Minari, which reduced Asian immigrant characters to the ways they're visible to white audiences, will be one of the Academy's consolation prizes to us. Like Z, Minari's writer/director Lee Isaac Chung is close to the characters in his story, but he decided to film them like models in a Target ad. Midi Z films who he knows and couldn't lie to you about them if he tried.