Featured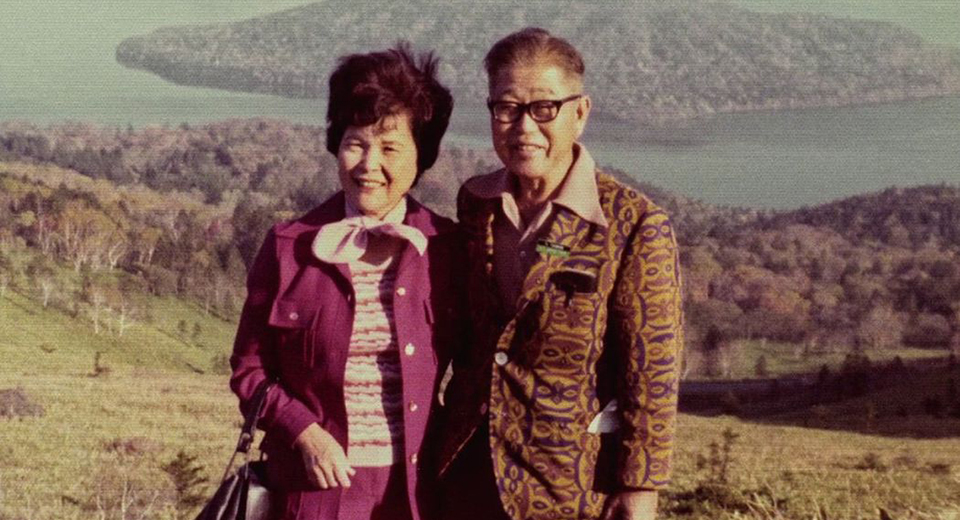 September 17th 2018
Tonight, Anthology Film Archives hosts a weekend run of 95 and 6 to Go, the latest documentary feature by filmmaker Kimi Takesue, who will also be in attendance.
Takesue's warm, intimate film is an assemblage of what feels like home movie footage gathered over the course of six years, the last few in the life of Tom Takesue, her paternal grandfather and the film's memorable subject. We watch Tom, a recently widowed, second generation Japanese American and retired postal worker born and raised in Hawai'i, as he goes through his daily routines of clipping coupons, channel surfing, eating meals, and, in small increments, getting personal clutter organized for his eventual passing.
Along the way, from behind the camera, Takesue interrogates her grandfather, prompting him to share memories of his courtship to her grandmother, his early years as a young man coming of age during the Depression years, and his experience living in Honolulu as an ethnic Japanese (the second largest ethnic group in Hawai'i) during World War II. The result is a compelling portrait of a particular American life over the course of the last century that, in 2018, can often feel like fantasy.
Throughout the film, Takesue pushes Tom to give her notes on a script for a long-gestating film project. Unhurried and remarkably unsentimental at first, Tom's romantic side is revealed through his love of dancing, travel, music ("The Way You Look Tonight" figures prominently), and, most significantly, movies. Among his suggestions for music cues and titles for his granddaughter's script, he tells Takesue, "I want to see a happy ending." It's a poignant remark that of course lends itself to Takesue's documentary (the title of which is also suggested by Tom) as well as the narrative conclusion of Tom's long, rich life. As far as what Takesue shows us in her lovely personal documentary, Tom ended up getting what he wanted after all.