Featured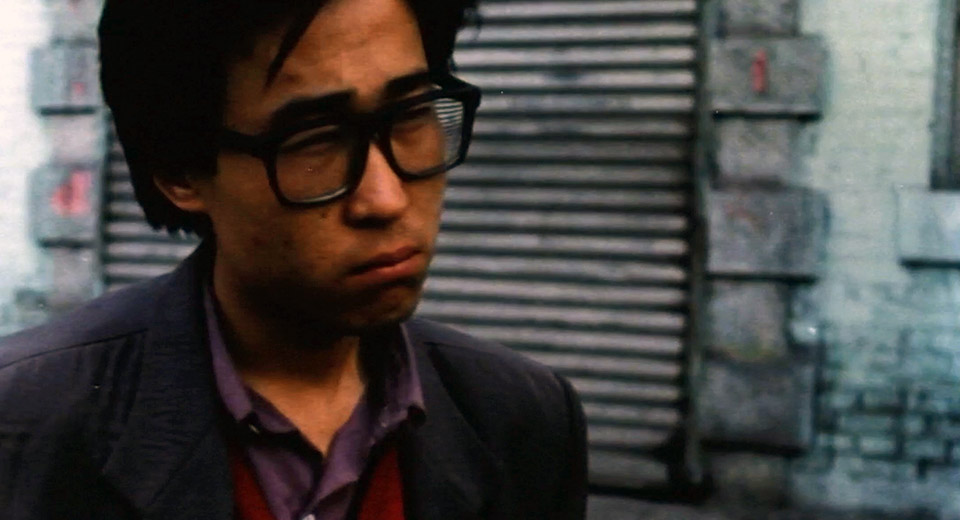 October 28th 2019
Tonight, as part of its clever series of early works by internationally renowned, "visionary" filmmakers ranging from Ade to Żuławski, MoMA screens Jia Zhangke's 1997 debut Xiao Wu. Financed and produced without the approval of the state filmmaking bureaucracy, this first entry in Jia's "Hometown Trilogy" of films set in Shanxi province concerns a pickpocket set adrift by the capitalist terraforming of Chinese cultural life. Jia juxtaposes two primary staging techniques to capture the rhythms and textures of his milieu: tight tracking shots escort viewers through alleyways and busy streets, while elegantly framed static shots capture characters struggling to articulate desire. Both tendencies emphasize the unfurling of real time, effectively slowing a series of rapid social upheavals to human speed.
Wang Hongwei plays the title character, who he would reprise in Jia's Unknown Pleasures five years later, as a failed Übermensch smirking his way through petty thievery as his city slips from his understanding. We meet him on a bus, where he claims to be a police officer when asked for his fare, and then robs his unsuspecting seatmate, all while a portrait of Mao looks on from its perch beneath the rearview mirror. In Jia's native Fenyang, Wu plays Fagin to a small gang of preteen pickpockets, securing a meager power and authority after his former accomplices have transferred their criminal skillset to newly legitimized businesses. The police and local television announce a new "clampdown" concerned more with petty crime than organized blackmarkets and brothels, but Wu, due to an alternately admirable and pitiful intransigence, remains undeterred.
Film soundtracks, cheesy pop music and obnoxious news crews mediate relations between citizens of this new China. (The effect is curiously underscored as background extras repeatedly look directly at Jia's camera. As the end credits proudly inform us, the film features no professional actors.) Wu's arrests are reported on local television and inspire sympathetic responses via pager from an estranged girlfriend. He's similarly informed by TV that a friend is getting married. In such a context the deft, undetected touch of the pickpocket is a rebellion against the estrangement wrought by a globalizing economy. Wu steals modest amounts of cash and produce, and swaps them for jewelry and ice cream. If it's dishonest work, at least it begins and ends with graspable things.