Featured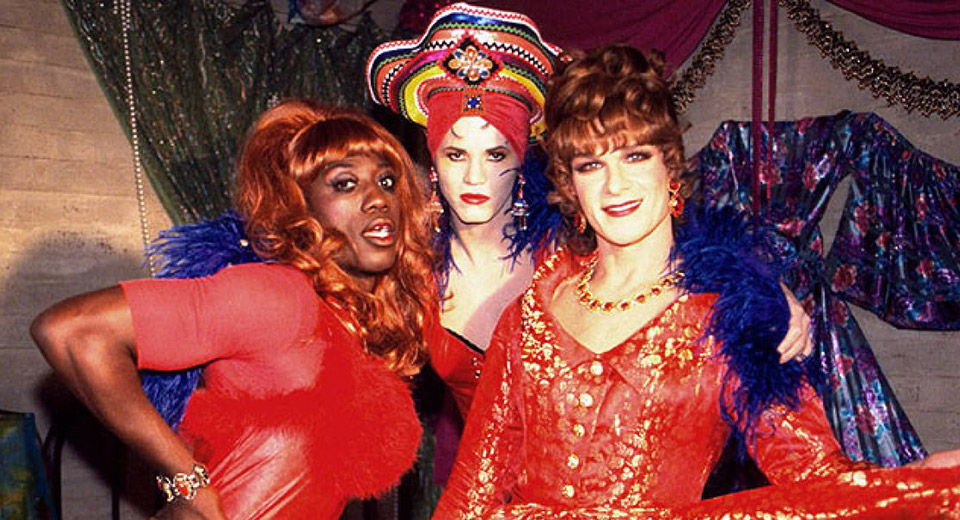 April 7th 2019
Drag plays in Peoria, but it didn't always: how quickly we forget those gays of wine and roses, before syndicated reruns of "RuPaul's Drag Race" and Ryan Murphy's conquering camp ubiquity cropped up in cable packages between Life Alert infomercials and QVC fire sales. Venerable though it may be, the art of female impersonation – rooted in the Ancient Greek dramatic tradition, perfected during the reign of Elizabeth I – has only recently achieved anything resembling "crossover appeal." Years hence, when the concept of gender is but a vague collective memory, how will future scholars chart the path of our moment's changing tastes and expanding sense of acceptability?
Box office receipts from the fall of 1995 may provide some useful clues. Beeban Kidron's road movie To Wong Foo, Thanks for Everything! Julie Newmar swanned its way into multiplexes on a wave of nascent drag mania, a year after Australian classic The Adventures of Priscilla Queen of the Desert, bearing a blessing conferred by Steven Spielberg's own Amblin Entertainment. This sequin-studded fairytale couched a now-subversive portrayal of unapologetically queer sexuality in the rambling adventures of Patrick Swayze, Wesley Snipes, and John Leguizamo as a pan-ethnic A-team of glamorous queens.
A breezy premise – three would-be stars, trucking across America en route to the [tragically] fictitious Miss Drag Queen of America Pageant – sets the stage for our heroes' inevitable fish-out-of-water dilemma. Requisite car trouble, a lengthy stopover in Nowheresville, USA, and before you can say "Plato's Retreat" our talented trio have turned the hearts and minds of local yokels away from bigotry and toward the enriching glow of body glitter. Call me an idealist, but I can't help believing that the "stunt casting" of macho heartthrobs as nuanced – and sympathetic! – gay men likely tipped the scales, however slightly, and laid a few yellow bricks in the road toward a more fabulous cultural landscape.