Featured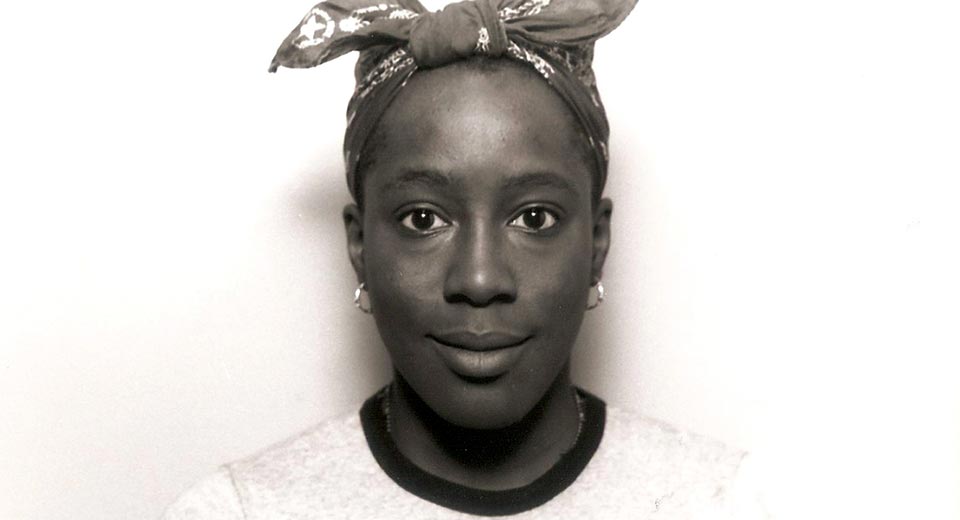 November 3rd 2016
The Watermelon Woman is not a nonfiction film, but you'd certainly be forgiven for falling for its tricks. For one, director Cheryl Dunye plays herself (or a version of herself) in the main role; for another, its on-the-street interviews and direct-to-camera addresses give it a documentary playfulness similar to films like Shirley Clarke's Portrait of Jason, a comparison Dunye has invited. Then there is the premise: Dunye is investigating the life of "the Watermelon Woman," a mesmerizing black actress relegated to mammy roles in 1940s films. While trying to learn more about the Watermelon Woman's life, Dunye stumbles upon archival photographs and film clips—all are props produced for the sake of the story. Nevertheless, midway through the end credits, Dunye firmly clarifies: "Sometimes you have to create your own history. The Watermelon Woman is fiction."
But Dunye's interests and her frustrations are entirely authentic. "The Watermelon Woman" is often referenced in the same breath as early African-American actresses like Louise Beavers and Hattie McDaniel, with posters of films like Murder in Harlem looming in the background, legitimizing Dunye's concerns. In the foreground, Dunye tackles the controversy of interracial relationships, a storyline that peaks with a beautiful, shadowy sex scene. The images are so impassioned, in fact, that they prompted a Congressman to try to deduct funding from the National Endowment for the Arts due to its financial support of Dunye's film. Taxpayers, this Representative argued, shouldn't pay to support a movie that was lauded for having the "hottest" lesbian sex scene "ever recorded on celluloid."
Even today, The Watermelon Woman shows just how far we have failed to come in 20 years. Black filmmaking, women filmmaking, and lesbian filmmaking remain dusty corners in the larger annals of the so-called film canon, their scholarship not so far removed from the disorganized file boxes haphazardly dumped out on a table in front of Dunye's character during her research. Lucky for those of us in the audience, The Watermelon Woman's negative was retrieved from a vault somewhere deep in the UCLA Film and Television Archive for its 20th anniversary and spruced up for reintroduction in "pristine 2K HD." But if you walk away without feeling haunted by the moldering negatives that didn't receive such a happy ending, then perhaps it has not fully done its job.