Featured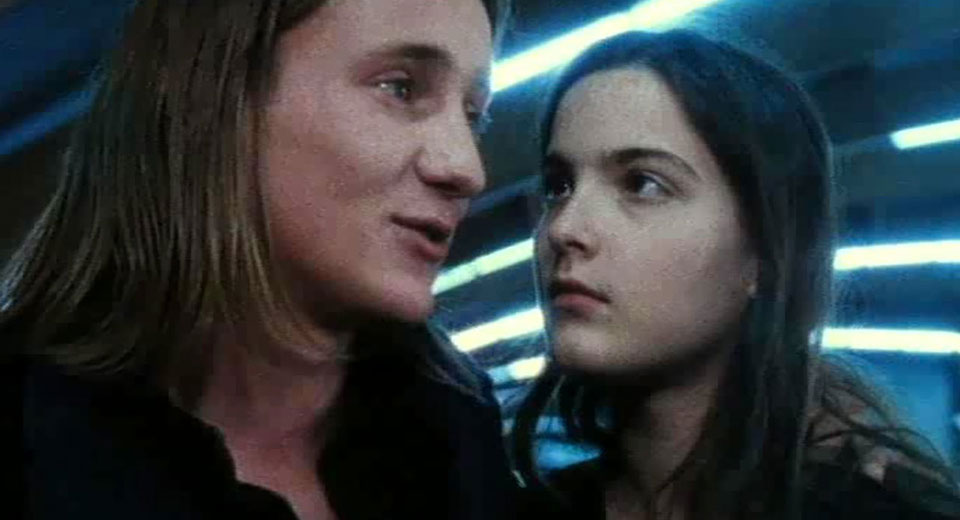 November 15th 2019
Tous les garçons et les filles de leur âge… was a 1993 French television series concocted as a joint venture between ARTE and Sony Music wherein French filmmakers were given a blank slate to write and direct a primetime bildungsroman set between the 1960s and the 1990s, and allowed to pilfer Sony's back catalog from the respective era to their heart's desire. This admittedly rad conceit also rendered the series completely unreleasable outside of France; an eternal shame, as it was canvas for some of a certain subset of arty auteur's best work. The nine episodes contain early versions of Olivier Assayas's Cold Water and André Téchiné's Wild Reeds, as well as absolute masterpieces by Claire Denis and Chantal Akerman. To our knowledge the series has only been shown in its completion within the United States once, at the MoMA in 1997.
As would be expected with a series of films revolving around rock music and teenagerdom, the biggest recurring theme is untameable, broiling and raging hormonal angst (also shoplifting). Patricia Mazuy's contribution, Travolta and Me, which plays for free as part of Film at Lincoln Center's retrospective of the filmmaker, is not immune to violent throes of adolescent passion. Christine (Leslie Azzoulai) is driven purely by an all-encompassing lust. When the film opens, that lust is directed at the American actor John Travolta. It's "the late 70s," and Christine daydreams of Barbarino's bangin' bod to the point of distraction. The sight of her friend reading a tabloid angers her, as "they always make up things about John." When, in classic teen comedy form, a long-haired, smirking young depressive is dared by his friend to ask her out on the bus, the current of Christine's passion shifts dangerously and irrevocably (she burns through a magazine cut-out of John's face with a cigarette).
Christine's parents go out of town and leave her minding the patisserie on the day she was supposed to meet up with her new paramour, and Travolta and Me switches gears into a cold-sweat inducing pressure-cooker of cringingly terrible decisions, lovingly soundtracked by the Bee Gees, Earth Wind and Fire, and -- in a devilish ironic twist -- The Clash. A young Eric Gautier, yet to become one of the most important working French cinematographers, follows the action with dizzying precision and makes an unforgettable spectacle out of the film's ice rink-set climax. Mazuy's contribution is so tense, and alternately funny and horrifying, that it's enough to make you wonder what other unheralded masterworks remain, untranslated and undershown, within those nine episodes.