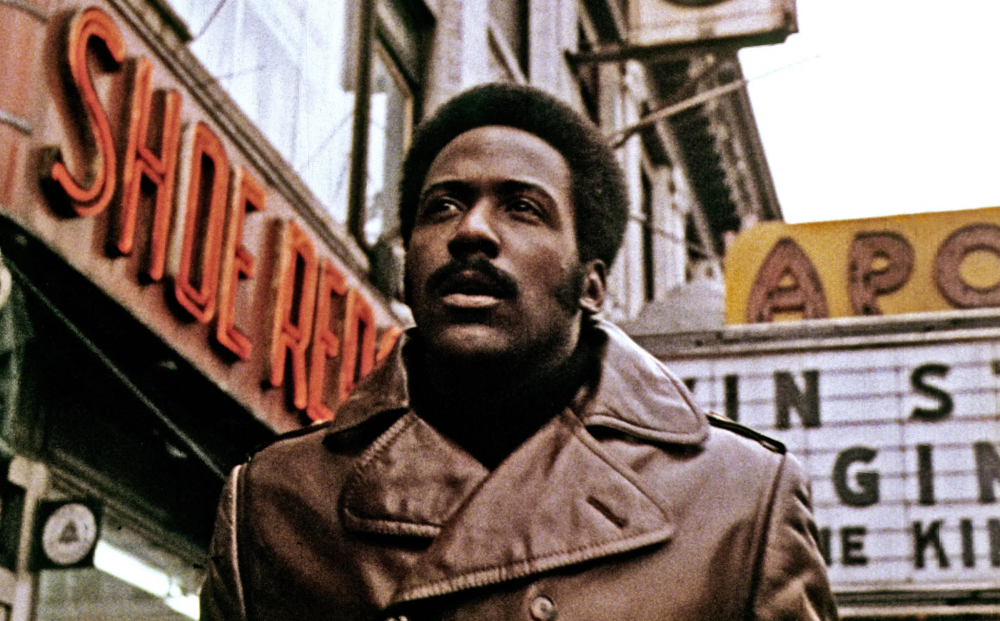 May 5th 2023
Running Friday, May 12 through Thursday, June 8, "The City: Real and Imagined" at Film Forum spans seven decades of moviemaking on location in all five boroughs of New York City (and Hollywood's backlots). Screen Slate is pleased to debut the new series trailer cut by John Zhao:
The 4-week, 60-film festival is filled with New York classics, obscurities, and gems including films by Chantal Akerman, Mel Brooks, John Cassavetes, Jules Dassin, Alfred Hitchcock, Stanley Kubrick, Spike Lee, Sergio Leone, Sidney Lumet, Elaine May, Gordon Parks, Martin Scorsese, Joan Micklin Silver, Jerry Schatzberg, King Vidor, and more.
Some of the highlights include a new 35mm print of Michael Roemer's must-see The Plot Against Harry followed by the filmmaker in conversation with Jake Perlin (5/20); Claudia Weill in attendance for a Q&A with Girlfriends (5/19); Yiddish film Uncle Moses on 16mm introduced by Tenement Museum President Annie Polland (5/21); Elaine May's A New Leaf on 35mm; shorts curated by Melissa Lyde of Alfreda's Cinema; and a 35mm screening of early Kubrick film Killer's Kiss with a presentation by Museum of the City of New York photo curator Sean Corcoran; among many others. View the full schedule on Film Forum's site.
Presented in association with the Museum of the City of New York's centennial exhibition This Is New York: 100 Years of the City in Art and Pop Culture