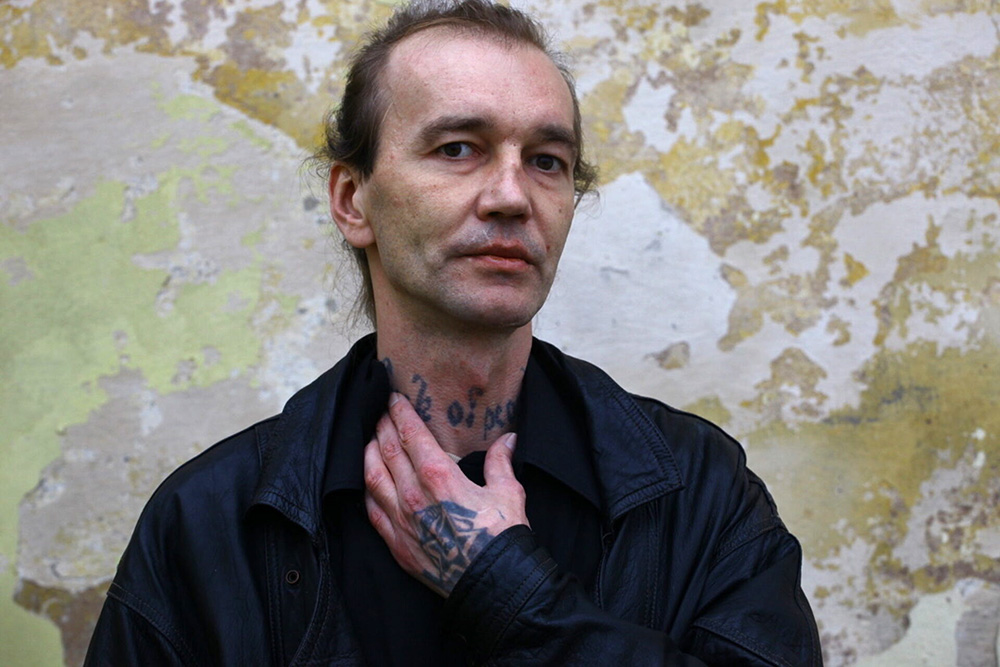 May 6th 2023
Virtually unknown in the U.S., Helena Třeštíková is a central figure in the cinema of the Czech Republic, who over the past 50 years has created nearly that number of documentaries. This output is remarkable given her labor-intensive methodology—a style she calls "time-lapse"—which involves tracking her subjects, usually for decades, in a cumulative, observational style comparable to Michael Apted's better known and similarly longitudinal Up series. While Apted focused on class differences and the every(wo)man, eventually pairing his project with a glitzy feature-making career in Hollywood, Třeštíková has quietly trained her eye on couples, and characters on society's fringes, steadfastly committed to her hallmark approach of "time-collecting."
New Yorkers have a rare opportunity to view Třeštíková's works at Anthology Film Archives in a select program including two of her "solo" studies Katka (2010) and René (2008/2021)—as well as two couples from her Marriage Stories—Ivana and Vaclav (1987/2006/2017), and Zuzana and Stanislav (1987/2006). Both the Strnads and the Čeřovštís wed young, one pair for love and the other after a youthful indiscretion. Třeštíková begins filming in 1980 and tracks them for the next 35 years. Initially devised to investigate the causes of the high divorce rate among young couples (at 50%, the Czech Republic's remains one of the highest in the E.U.), the Marriage Stories create a fascinating time-capsule of Czech society at the time, and a probing look at universal questions of compatibility, autonomy, and dependence.
Careful not to pass judgment in the struggles of any of her subjects, Třeštíková's portrayals are nuanced, sensitive, and perceptive, whether in Katka's fourteen-year depiction of an addict's battle with drugs, or in René's twenty-year record of a ne'er-do-well's battle to stay out of prison. Both films expose a grim, gritty side of Czech society—a counter-representation to the jazzy, dazzlingly ludic jaunts of her fellow FAMU alumnus and compatriot Věra Chytilová. Watching the young junkie's and recidivist punk's nihilistic spirals into squalor raises uneasy and perplexing questions; Třeštíková's ability to remain an impartial witness is remarkable, as is her unwavering dedication to her challenging subjects.
Katka, despite her youthful beauty and initial spiritedness, quickly tests the limits of our empathy. By contrast, the charismatic bad boy in René intrigues the viewer, as well as his legions of female admirers. Author of several books and "star" of these documentaries, René's minor celebrity in his native Czech Republic does little to improve his fortunes upon his release from incarceration. With his life charted in books and films, and in light of his deep literacy, he seems to have leapt straight from the Gallic pages of Lacenaire's Memoirs or Genet's Thief's Journal.
Across the distance of language, culture, and time, all of the films in this program hold up mirrors to our own messy lives, serving both as cautionary tales and rivetingly poignant documents of the durational, and of the spirit's will to endure. At the end of René, The Prisoner of Freedom (2021), the protagonist movingly recounts Camus's Sisyphus: his absurd destiny to push a boulder up a hill only to see the boulder roll down again. Like René, who bears his battle scars with stoic grace, the mythical hero, "goes on with a steady stride, fulfilling his destiny by his composure, and by accepting his destiny, he becomes stronger than the boulder, the punishment, the fate."
"The Time-Lapse Portraits of Helena Třeštíková" runs May 5–11 at Anthology Film Archives. The director will be in attendance on May 6 and 7 for Q&As.