Featured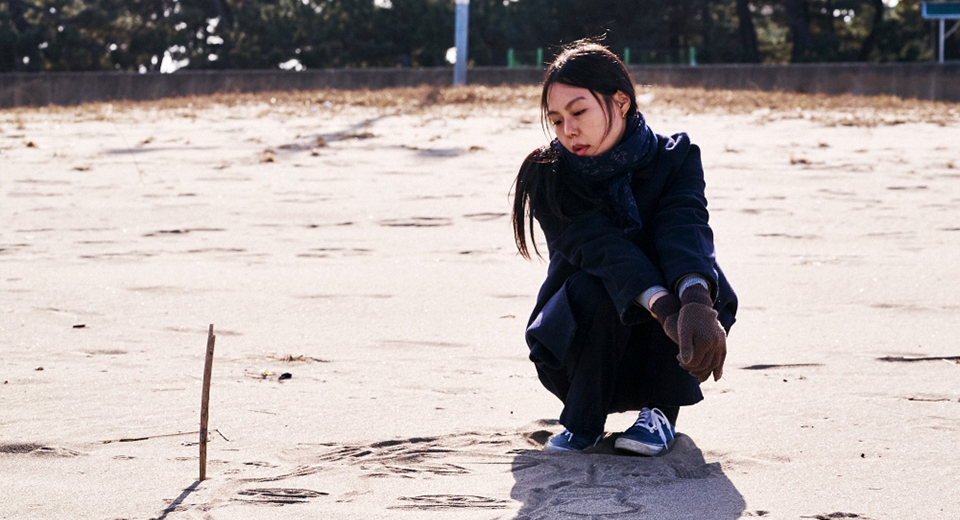 September 9th 2018
It has become something of a running joke to guess how many films South Korean director Hong Sang-soo will put out in a given year — two? Three? This year, he has a duo appearing in the New York Film Festival's Main Slate (Hotel by the River and Grass, both from 2018), down from a streak in 2017 that saw him release the three movies featured in the Museum of the Moving Image's mini-retrospective, "All in a Year's Work," playing this weekend.
I was once told that Hong is a director whose work is best appreciated at a macro level, rather than film by film, and it is true that there are overarching themes across his career — an emphasis on the extreme awkwardness of human interaction, hilarious passages of out-of-control soju drinking, quasi-autobiographical explorations of infidelity, and the casting of his recurring muses, including actress Kim Min-hee, who stars in all three of the 2017 films.
Yet to lean too heavily into such a theory would be to lose sight of how impressive it is that Hong makes such delightful movies on an individual level, none ever feeling hastily thrown together although, quite often, they are. The Day After plays tricks with time (another of Hong's favorite devices), with Kim appearing as a new publishing assistant who is mistaken for her boss' (Kwon Hae-hyo) ex-lover by his wife. Claire's Camera, which takes place during the Cannes Film Festival and stars Isabelle Huppert and a very good dog, is a charming tale of coincidence and the magical bonds that form between fellow travelers.
If you have to choose just one film in the series, though, make it On the Beach at Night Alone. A particularly self-interrogating film, even for Hong, On the Beach is the story of an actress (Kim) struggling through the aftermath of very public affair with a famous director — a reflection of Kim and Hong's own affair, which caused a scandal in South Korea. Whether it is your first Hong, or your twentieth, makes no difference.