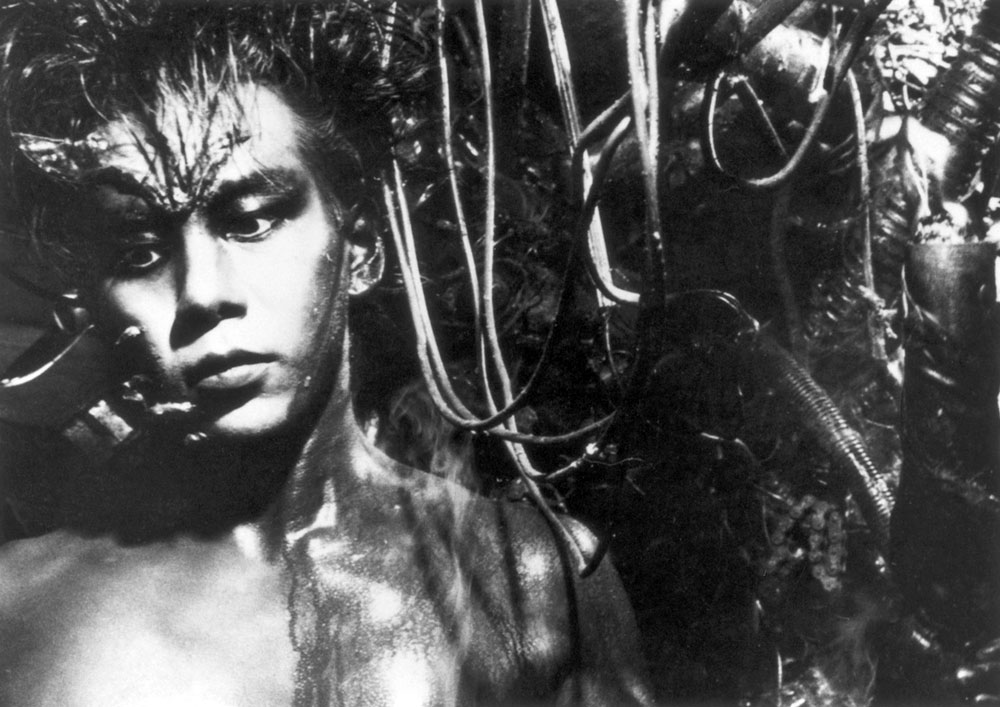 September 23rd 2021
A hysterical, histrionic ode to cyber-punk fetishism, Shinya Tsukamoto's 1989 Tetsuo: The Iron Man owes as much to William Gibson as it does the body horror cinema of David Cronenberg and the stop-motion theatrics of Jan Švankmajer. Filling its blistering 67-minute runtime with a torrent of unshakable imagery that runs the gamut from human skin giving way to molten metal and a penis that becomes a drill, Tsukamoto puts every cent of his miniscule budget on screen in boxy 1.37:1 16mm, which gives it the effect of a warped home movie.
Releasing in the same year as Brian Yuzna's Society, which also combines body horror, grotesque sexuality, and classism into a visceral visual feast that's hard to look away from, Tetsuo is the industrial-punk answer to Yuzna's more operatic attack on American social classes and good taste. But where Yuzna's film, and hostility, seems derived from distinctly American values around suburbia, Tsukamoto's structures Tetsuo as an all-out attack on machines and urbanity, with its monochromatic aesthetic rendering all of its locations and technology as some sort of murky wasteland and resembling something more archaic than futuristic—which is the opposite of what most would expect from a film operating in a sci-fi space.
Nearly a decade later—and following a proper Tetsuo sequel in 1992—Tsuakmoto returned to the bleak black and white aesthetic with 1998's Bullet Ballet, a sorrowful crime oddyssey wherein a gangster scours a city for a night, attempting to commit suicide following his girlfriend meeting the same fate. Though decidedly removed from the body horrors of Tetsuo, Bullet Ballet is hardly an ordinary crime film and has more to do with the undoing of humanity and one's own apocalypse than anything resembling a typical Japanese gangster narrative. Like Tetuso before it, hope is rendered moot and, although love is a consistent theme, romance is absent from the proceedings. In the words of Tetsuo's protagonist, "together we can turn this fucking world to rust!". It's not like anyone has ever accused Tsukamoto of being optimistic.
Tetsuo: The Iron Man and Bullet Ballet show as a double feature at Museum of the Moving Image on Friday, September 24 at 6:00pm and Sunday, September 26 at 3:30pm. The films also stream on the Arrow channel.