Featured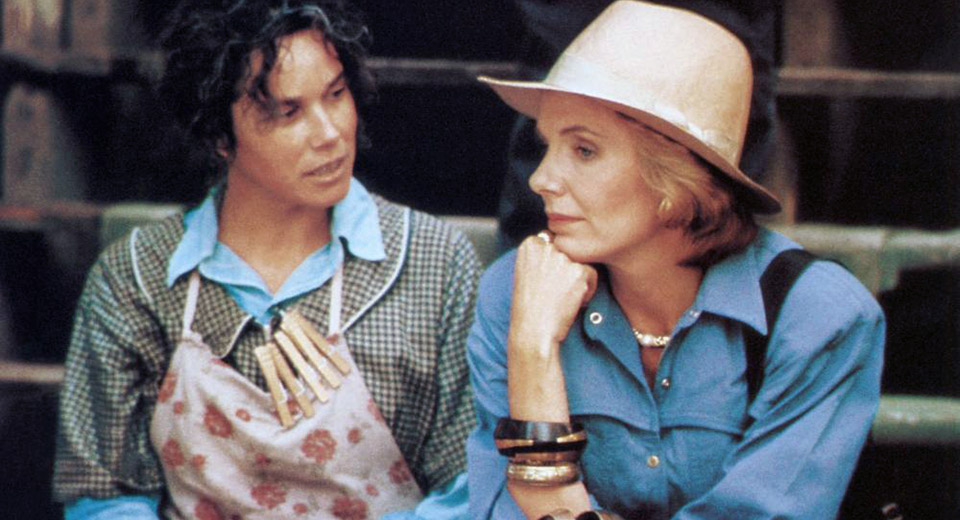 January 9th 2020
From an aristocratic family with deep roots in the Russian cultural establishment, director Andrei Konchalovsky (most well known for his "philosophical" 1985 cult thriller Runaway Train, starring Jon Voight and based on a screenplay by Akira Kurosawa) studied piano at Moscow Conservatory until he met Andrei Tarkovsky in 1959 and co-penned Andrei Rublev with him. With so highbrow a background, you might expect him to have approached his American assignments with lofty disdain, but Shy People (1987) — a twisted family drama with a dash of the supernatural — largely avoids that pitfall. Although there's a creeping sense that the characters are a European's idea of stuck-up Manhattanites and bayou hicks, they're not portrayed with outright malice.
Diana Sullivan (Jill Clayburgh) is a single mom and Cosmopolitan Magazine columnist whose spoiled daughter Grace (Martha Plimpton) attends the Upper West Side's exclusive Trinity School (founded in 1709, with a per-year ticket of $48,000). She's working on a piece about the Louisiana Sullivans, reclusive relatives surrounded by dark legends of violence and incest, and sets off for the Deep South with Grace reluctantly in tow. The privileged duo saunters into the remote wetlands and finds ruthless matriarch Ruth (Barbara Hershey) living in a dilapidated French Colonial house and ruling over her terrorized offspring with an iron fist. We're firmly in when-worlds-collide territory, as Grace's make-up, Walkman, and New Wave t-shirts make Ruth's grown-up-but-emotionally-stunted kids hip to a world beyond the swamp. She seduces the teenage son and gives him coke, a Pandora's Box moment that leads to the unraveling of the family's cultish way of life. Eventually Ruth learns to be more lenient and Diana to be more authoritarian, dialectics having done its thing once again.
Critics have claimed to see Konchalovsky's cinematic signature in his recent theater work, but he insists that the two artforms are absolutely incomparable: "It's ridiculous, it's rubbish. You express yourself completely differently." Ironically, Shy People often feels like theater, with its limited locations and Barbara Hershey's stagily hammy Louisiana accent. But one thing we wouldn't have if this were live theater is the awesome ambient score by Tangerine Dream. There are moments that feel like Lessons of Darkness (1992), with ordinary terrestrial landscapes transformed into otherwordly vistas by haunting analog synths. What sounds like a Yamaha CS-80 occasionally gives Shy People a Blade Runner feel, and Jean Claude Van Damme fans might recognize singer Michael Bishop's voice from the soundtrack of 1988's Bloodsport.